Once upon a time, innovative concepts such as voice search engine optimization, artificial intelligence and data-intensive marketing strategies, seemed to live on only in a digital dreamer's mind. Today they are the new business trends – let's take a look into the future of marketing on how you can adapt your business to the latest marketing trends.
Thanks to the consistent evolution of technological inventions, brands and companies now have opportunities to cash in on the benefits of current digital marketing trends to reach their customers in new ways.
2021 was a year like no other with the COVID-19 pandemic wreaking havoc across our planet and forcing us to stay indoors.
But it also brought a lot of opportunity for brands and companies to cash in on the benefits of current digital marketing trends to reach their customers in new ways.
When you don't see a soul in sight at Times Square – you know something's not right. It has made even those wary of the e-commerce realm tap into the magical convenience (and associated COVID-19 safety) that such services bring.
The good news is that you're not too late to join the party. Your business can still be a part of this phenomena as online marketing trends continue to rise.
To understand what digital marketing trends can't be ignored in 2022, let's understand how COVID-19 affected consumer behaviour.
How the consumer has evolved in 2022
As per Emarketer, international online sales grew by 27.6% in 2020. With countries under complete lockdowns, people quarantining or choosing self-isolation – individuals turned to online retail to buy goods and adapted their decision making journey.
Here's how the impact of 2020-2021 on your customers will linger on and affect digital marketing trends in 2022:
1. Consumers want convenience
Having experienced the convenience that online shopping brings, customers will remain loyal to this retail channel. With access to the following insights, customers can save time and effort:
Real-time information
Price comparisons
Product reviews
High quality filtering and such
2. Consumers are saving more
The Conference Board Global Consumer Confidence Survey reported a positive increment of 29% for Q1 2021 in personal finances.
Despite this, 57% of international respondents stated that they're trying to save by eating more at home, postponing vacations and not buying new gadgets. A preference for cheaper products and secondhand offerings has risen.
3. Consumers are investing in health
The pandemic has had an adverse impact on society's mental health.
Wellness spending has gone up as people aim to protect themselves from the virus or reduce neurological stress. Sales of self-care goods have gone up as people have more time on their hands in between job searches and no work commute.
Fitness and health applications witnessed higher interest levels as customers endeavour to improve their lifestyles.
4. Consumers are spending more time online
A study conducted by DoubleVerify across a myriad of European nations plus the USA discovered that online content consumption doubled to 6 hours, 59 minutes.
Out of the 10,000 respondents, 44% shared that they're keen to try a new brand after seeing its ad. However, more personalisation in communication and relevance in ads is expected.
5. Consumers are telecommuting
Working from home has become the "new norm". As companies have figured out how to enable their staff to do their jobs from the comfort of their own homes or outside the four walls of a traditional enterprise set up the professional nomad is born. Global Workplace Analytics predicted that 25%-30% of the labour force would be working from home by the end of 2021.
As restrictions lower and global tourism picks up, some nations are already revising or offering new visa programs to target this new persona. This could present fresh marketing opportunities for the travel and hospitality sectors.
Now that you've gained some insight into the 2022 customer, let's get down to what digital marketing trends can't be ignored in 2022:
Search engine optimisation trends
Voice SEO
70% of all searches were performed via natural or conversational language.

bondcap.com
Voice powered search has come a long way since its initial launch in 2011. Google reports that now 27% of the total digital populace utilises voice search for mobile queries.
Smart speakers such as Apple Homepod are becoming more common in global households as consumers grow comfortable. Voice AI and machine learning technology are improving their ability to understand search intent and deliver the best answers possible.
Google's Rankbrain is a great instance of this. If it encounters an unfamiliar term, it analyses the best possible meaning behind the user's query and lists relevant matching responses.
Voice search on mobile will remain a strong online marketing trend in 2022 as per Meeker's internet patterns report. As a marketer, it's imperative to tune your SEO strategy to include voice-enabled searches and optimise your website content for it as well.
Featured snippets
The end goal of every marketer is to get their content at the top of Google's first search engine result page, i.e., to rank as number one.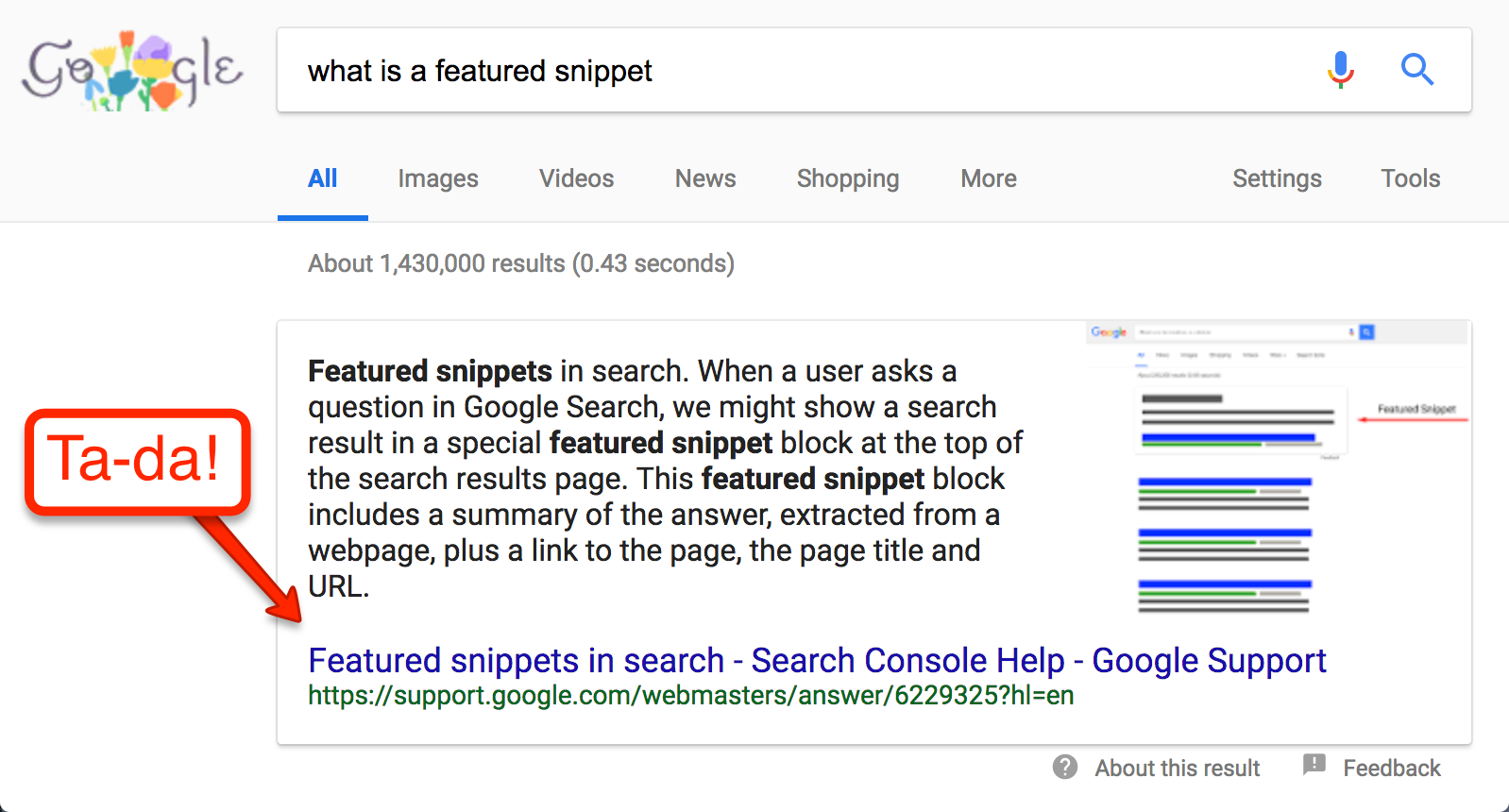 Launched in 2017, featured snippets have only gained momentum. This is a little box that is at the very top of the search result page. The featured snippet displays pertinent information that answers the searcher's question without prompting any extra clicks.
It continues to dominate as a digital marketing trend in 2022 as Search Engine Land discovered that 80% of Google Home responses are extracted from snippets. Not only that, 40% of voice-powered search results are derived from featured snippets.
To land this marketing Holy Grail, choose long-tail keywords and write content that answers users' queries in a precise manner with a table layout or a bulleted list.
Google's EAT algorithm
Google's EAT algorithm might very well be one of the top-ranking factors in 2022. It will rank your content based on Expertise, Trust and Authority.
To gain your customer's trust, you must have credible references and data to support your knowledge. Google will trust you as well then.
Users will trust those sources of information that display their high level of knowledge and expertise. Your website needs to show that element across the board to be viewed as an "expert" in Google's eyes. Authority will stem from the way you write your content and the design and layout of your website.
To gain your customer's trust, you must have credible references and data to support your knowledge. Google will trust you as well then.
Artificial intelligence trends
The magic of AI is being harnessed by countless global industries in operations and business practices. It's also transforming the digital marketing sphere by providing targeting opportunities with accurate customer data collection and analysis.
One area that has really benefited from this is that of customer relationship management. Chatbots, messaging apps and conversational marketing tools are AI-powered instruments that are empowering enterprises chat directly with their leads.
Chatbots
Chatbots are powerful, automated tools to build customer engagement and boost operational efficiency.
Ultimately used to simultaneously answer hundreds of customer queries on websites, AI-powered chatbots are revolutionising the digital marketing process. They provide 24/7 service, recall customer history and provide accurate answers. Their usage is only going to grow in 2022 and will be a powerful online marketing trend incorporated by enterprises.
Conversational marketing
Speaking of chatbots, it's clear that 2021 is the year of direct conversations between a brand and its faithful friend. 82% of customers prefer an instant response.

business2community.com
Essentially, conversational marketing is the targeted use of smart chatbot technology to engage with potential clients and lock them in. Instead of taking the time to navigate to other parts of your website or fill out forms and wait to be contacted to receive answers, conversational marketing tools provides immediate responses and guidance.
Messaging apps
Let these figures demonstrate the growing importance of messaging apps as a digital marketing tool in 2022:
Messaging platforms such as these will help companies launch chatbots to provide better user experiences. A study predicted that 40% of organisations would implement chatbots in 2022.
Apart from a personalised user experience, messaging applications will allow you to look up older customers, lure in new ones, provide real-time information, ad-hoc product/service updates, resolve customer complaints and so much more.
Social media marketing trends
Social media stories
Since Snapchat innovated with its story format in 2013 and Instagram challenged it with its own version in 2017, the way content is consumed has transformed.
Individuals have extremely short attention spans and stories serve this purpose as they tend to be quick and engaging.
This growing digital marketing trend is evident by the increasing number of Instagram stories' as illustrated below.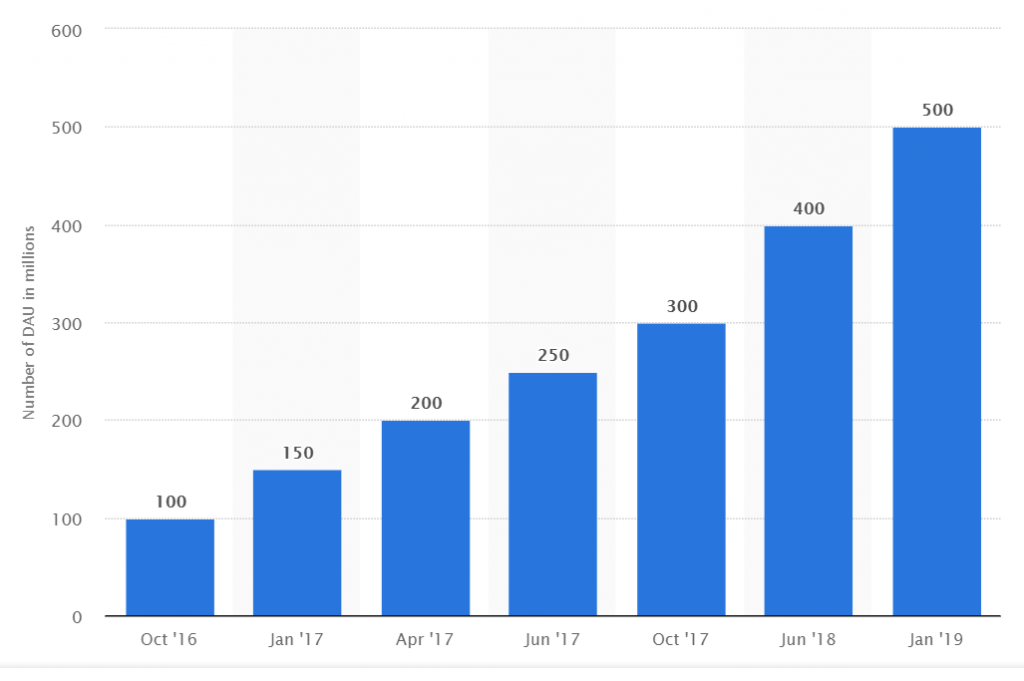 It's no wonder that other social media platforms recently followed suit such as Twitter with its Fleet feature, LinkedIn with its stories feature on its mobile app and Spotify as well.
Influencer marketing
Although influencer marketing has been around for a while, it's hype is only expected to amplify in 2022 as an online marketing trend. Brands identify relevant opinion leaders and entrust them to share their message with their followers.
Edelman's Trust Barometer Report from 2019 states that 63% of the participants trust the word of influencers' rather than that of brands. Ânother key takeaway shared is that 58% of people actually purchased a new product on the recommendation of an influencer that they follow.
With influencers on the rise on Youtube, Tiktok and Instagram, companies are expected to increase their spend by $10 billion or so globally on influencer marketing.
Shoppable posts
Instagram launched its Instagram Checkout feature for business profiles that allows customers to complete their purchase journey within the parameters of Instagram itself. This is definitely a ground-breaking feature that will continue to remain a popular digital marketing trend in 2022.
By minimising a customer's navigation journey, brands hope that the convenience of buying without switching apps or having to open a different browser window will add value to their experience. Instagram reported that they have more than 1 billion active users of which 90% follow shopping brands.
Other digital marketing trends
Virtual events
Online events will not fade away post-pandemic and are expected to grow by 23.2% by 2027. LinkedIn did a recent survey of 200 B2B event firms across the UK & Ireland and findings showed that 72% of future events will remain virtual whilst another 77% are interested in a hybrid model.
Virtual events will continue to remain popular in 2022 – not only because the pandemic isn't completely over but it's cost-effectiveness and efficiency has captured the heart of brand marketers.
Inclusivity in communication
The age of unlimited acceptance is here. Focus on freedom of racial bias, support for women, the LGBTQ community, diverse representations of all religious avatars, handicapable souls and such is the norm now. Brands that advocate such themes and causes in their positioning will discover that their customers are more loyal.
Accenture conducted a survey that found that 42% of ethnic minority shoppers will switch to a brand that supports inclusion and diversity efforts. With television and movie content focusing on such as well – it's only a matter of time before brands understand the importance of global acceptance and let it resonate within their brand essence.
How are you adapting to the new trends?
Here you have it – all the digital marketing trends set to rule this year.
Whilst many digital marketing trends 2022 will be an extension of earlier years, it's important for us, as marketers, to understand that change is the only constant.
The consumer is always adapting, evolving and growing. Brands must remain dynamic and in sync with their customers to anticipate what changes are oncoming so they can amend their strategy as per the demands and needs of the market.
Now that we're moving into 2022 it's time to reset your marketing approach – what changes or tools from this article are you implementing this summer? Feel free to tell us in the comments below as we'd love to hear from you!