Are you looking for the best P2P sites?
Great, you're in the right place.
In this post, you'll find an updated list of the biggest P2P platforms in 2023 and learn how P2P investing works.
P2P investing (also known as peer to peer lending and investing) is one of the biggest investment phenomena of the 2010s.
When just a few decades ago investing was deemed to be out of reach for the average joe, P2P lending came like a breath of fresh air, giving powerful earning potential to every single person. Even those who had never dealt with investing whatsoever.
Best P2P lending platforms 2023
Now, let's get to the important part: what P2P lending platforms should I use?
We have spent a great deal of time and effort to really find the best P2P platforms.
There are tons of great platforms out there and more new ones are popping out constantly. However, the following platforms I will now be reviewing have made the most waves over the past years due to their quality and capabilities.
Having done plenty of research and having personal experience with some of these platforms, I can safely say these sites have deserved their title as one of the best P2P lending sites out there.
After reading these reviews, if you're still unsure which one to go with, I suggest going with the biggest P2P platform out there: Mintos.
All of the following Peer To Peer platforms accept anyone who is older than 18 and has a valid bank account at a bank that's located in the European Economic Area (but others might be welcomed too). Click to read more.
Just a disclaimer: The following list doesn't necessarily mean you'll find your success at those platforms and this is in no way a suggestion to put your money in any of these P2P investing sites – this is still your choice to make.
Toplist of P2P platforms
| Vote | Platform | Niche | Min. investment | Avg. yearly return | Protection | Available in | Apply |
| --- | --- | --- | --- | --- | --- | --- | --- |
| 38 | Mintos | Personal loans | 10€ | 11.78% | Buyback | Europe, North America, South America, Africa and Asia | Invest now |
| 19 | Neofinance | Personal loans | 10€ | 17.28% | Buyback | Lithuania | Invest now |
| 13 | DoFinance | Personal loans | 10€ | 12% | Disabled | Latvia, Poland, Georgia and Indonesia | Invest now |
| 13 | Bondster | Personal loans, loans with collateral | 5€ | 12.5% | Buyback | Europe, North America, South America, Africa and Asia | Invest now |
| 12 | Estateguru | Property-backed loans | 50€ | 11.88% | Mortgage | Germany, Finland, Estonia, Latvia, Lithuania, Spain, Portugal | Invest now |
| 10 | ViaInvest | Personal loans, business loans | 10€ | 11% | Buyback | Europe | Invest now |
| 8 | Twino | Personal loans | 10€ | 11% | Buyback | European Economic Area | Invest now |
| 6 | Bondora | Personal loans | 1€ | 10.7% | None | European Economic Area | Invest now |
| 1 | CrowdEstate | Property-backed loans | 100€ | 17.32% | Mortgage | Europe, Canada and select countries within Asia, Africa and South America | Invest now |
1. Mintos – biggest P2P marketplace


Mintos is the holy grail of P2P investing. Most P2P investors are acquainted with it and many who have tried it once, have stayed there.
Mintos was founded in 2015 but within less than 10 years, it has grown into the biggest marketplace for P2P investing. The platform is trusted by more than 200 000 investors and over the years, more than 4 billion euros have been invested through Mintos.
Quick facts
Minimum investment amount: 10 €
Average yearly return: 11.78%
Buyback guarantee, secondary market
Main features
Compare 64 lenders: At Mintos, you'll find smaller personal loans that originate from 64 lending companies. Those companies add their loan offers to Mintos, so investors could help them fund the loan. Essentially, you'll be helping lenders give out loans more easily and quickly!
Diverse market spread: Most loans found on the platform are either personal loans or car loans from tens of different countries, especially the Baltic region where Mintos is very popular.
Secondary market: As one of the few on the market, Mintos has a very active secondary market where you can find investments that other investors are selling.
Buyback guarantee: Though personal loans come without collateral, Mintos has a solid buyback guarantee. Loans that are covered with a buyback guarantee offer the chance to get your money back if the loan payment has been delayed for more than 60 days. In that case, the loan originator will just repurchase the loan.
Auto Invest: Mintos is loved mostly for its immense capabilities. They have a perfectly good Auto Invest feature for those who don't want to spend time on manual investing. And to top that off, they offer a special Invest & Access feature that automatically allocates your money and rebalances the portfolio every single day.
Mintos is loved for a very good reason and those above are just a few of the things that this P2P investing platform can offer.
2. EstateGuru – biggest P2P marketplace for real estate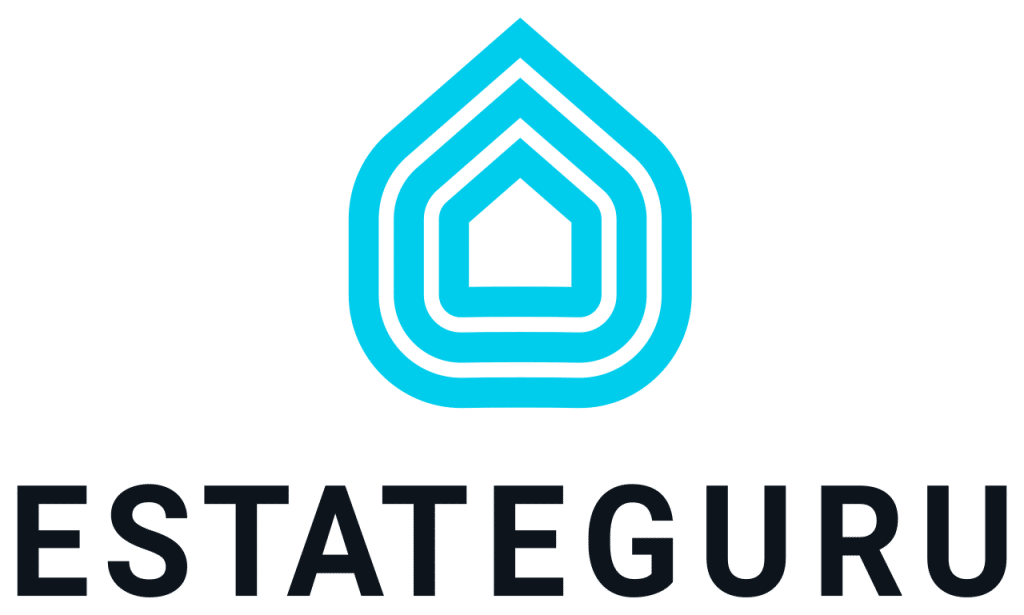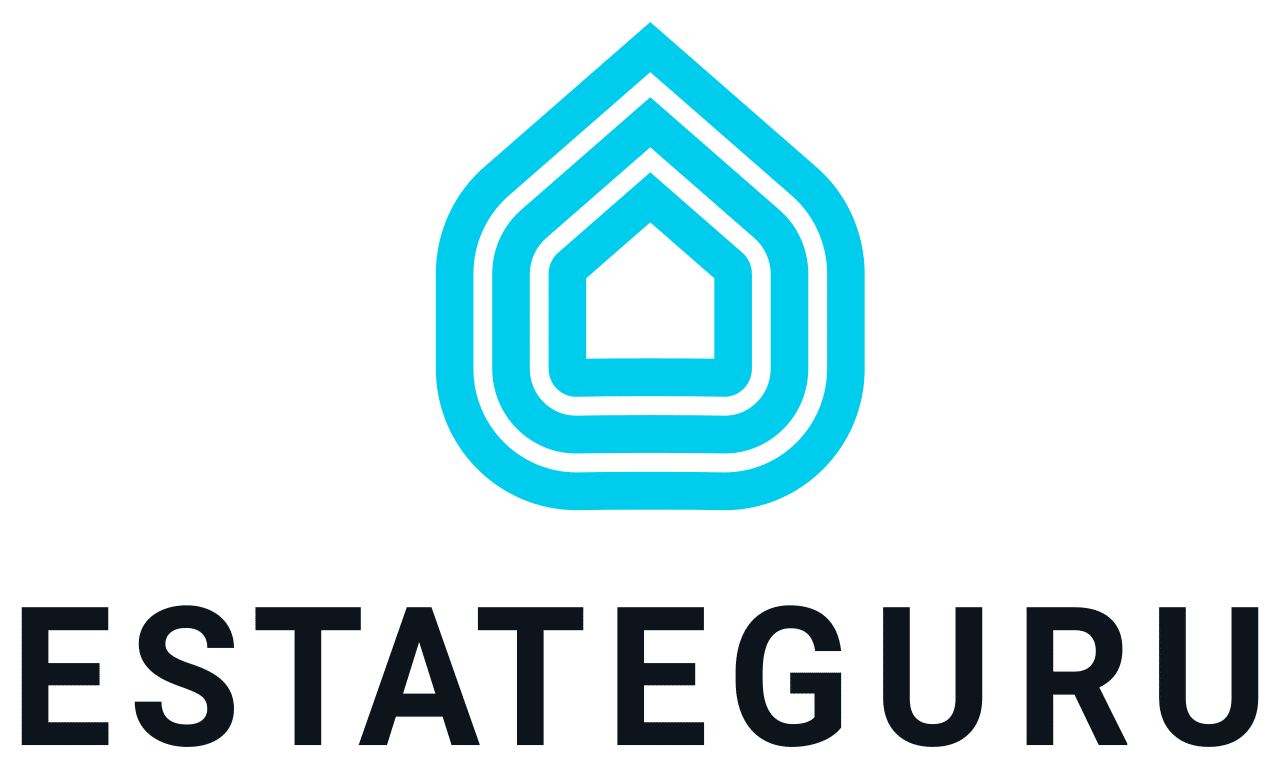 Established in 2014, EstateGuru is now known as one of the best P2P investing sites for property-backed loans. Created at one of the European fintech hubs Tallinn, EstateGuru aims to remove the real-estate investment barrier and give property developers an easier way to find funding for their projects.
Over the years, investors have earned over 11 million euros through them and around 1200 projects have found their funding at EstateGuru.
Quick facts
Minimum investment amount: 50 €
Average yearly return: 11.88%
Secondary market, secured loans
🔑 Main features
EstateGuru is so loved mainly because all loans that are found on the platform are secured with a mortgage, lowering the investment's risk.
EstateGuru also offers an Auto Invest feature that automates the investment process. Similarly to Mintos, you can also buy and sell investments at a secondary market, making the investment opportunities even wider.
3 kinds of loans from EstateGuru
Development loans – these are meant for exactly what you think: developing a property.
Bridge loans – these are short-term loans that are used to cover some existing obligations, adding some value to the property or even selling the property.
Business loans – these are regular business loans that are granted for financing the company's daily operations, obligations or something else.
3. Bondster – first Czech P2P platform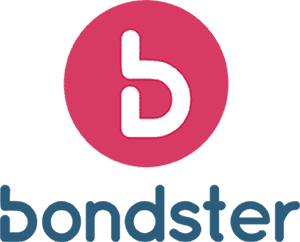 Bondster is a quite new but fascinating peer to peer lending site. It happens to be the first Czech P2P lending site, creating a strong fintech image for the country.
As a refreshing option, Bondster showcases detailed information about every loan originator, so investors could do their research more easily. Such transparency is always very welcomed!
Quick facts
Minimum investment amount: 5 €
Average yearly return: 12.5%
Buyback guarantee
Main features
What sets Bondster apart from others is the security of investment opportunities. Every single loan found on the platform has some sort of security backing it, either it's real estate, vehicle or something else.
If there's no physical collateral backing it, there's a buyback guarantee. Depending on the loan terms, the loan will be repurchased by the originator if payments have been delayed for over 30 or 60 days.
So, one way or the other, investors will get their money back.
Most investments found at Bondster are short-term personal loans but there might be secured business loans and even real estate loans among them. The platform collaborates with over 10 loan providers from various countries, including a very popular payday loan company Lime.
4. Twino – oldest P2P platform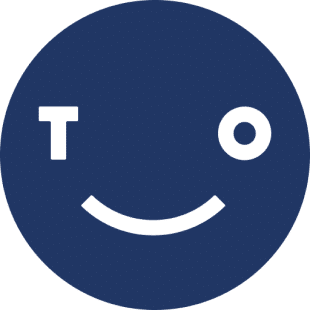 If Mintos is like the holy grail of P2P investing, then Twino is one of the "grandfathers" of the P2P industry.
Twino was launched in 2009 when most people didn't really even dare to dream about this sort of investment platform. Since that time, more than 1 billion euros worth of loans has been granted via Twino. Twino is also the first who brought P2P lending to Russia and Kazakhstan.
Quick facts
Minimum investment amount: 10 €
Average yearly return: 11%
Buyback guarantee, payment guarantee
Main features
Twino is a bit different from other P2P investing sites.
At Twino, you can invest in loans that have been granted by Twino Group's own lenders, not various originators as you can normally find on other platforms. Loans are categorized into 3 groups:
Consumer loans – these are short-term unsecured loans. Due to no collateral being offered, these are also the riskiest.
Business loans – these are regular business loans that are granted for various company's. Fortunately, these come with a personal guarantee, so business loans can be somewhat safer options.
Invoice financing – this is a special kind of lending which gives companies the opportunity to fund their invoices before the invoices are being paid by their customers. Similarly to business loans, these are also backed with a personal guarantee.
Twino has several intricate tools that make investors' life easier, such as Auto Invest and Portfolio Builder. The latter is especially cool, allowing you to invest in several loans with one click. Investing has never been so easy!
Twino's guarantees
If you're worried about investing in unsecured personal loans, you can find comfort from Twino's two protection systems:
Buyback guarantee: Loans that are covered with buyback guarantee will be paid back to the investor in case the borrower doesn't make payments for over 60 days.
Payment guarantee: Payment guarantee is a bit more elaborate scheme, offering to compensate the principal and interest according to the repayment schedule even if the borrower hasn't been making payments.
This is Twino's way of covering the payments for investors, so you could still earn your expected returns.
5. VIAINVEST – marketplace for VIA SMS Group loans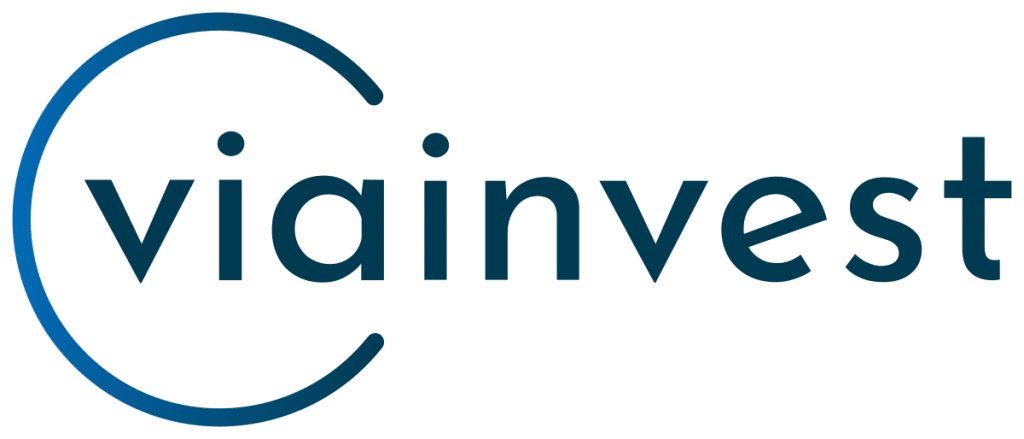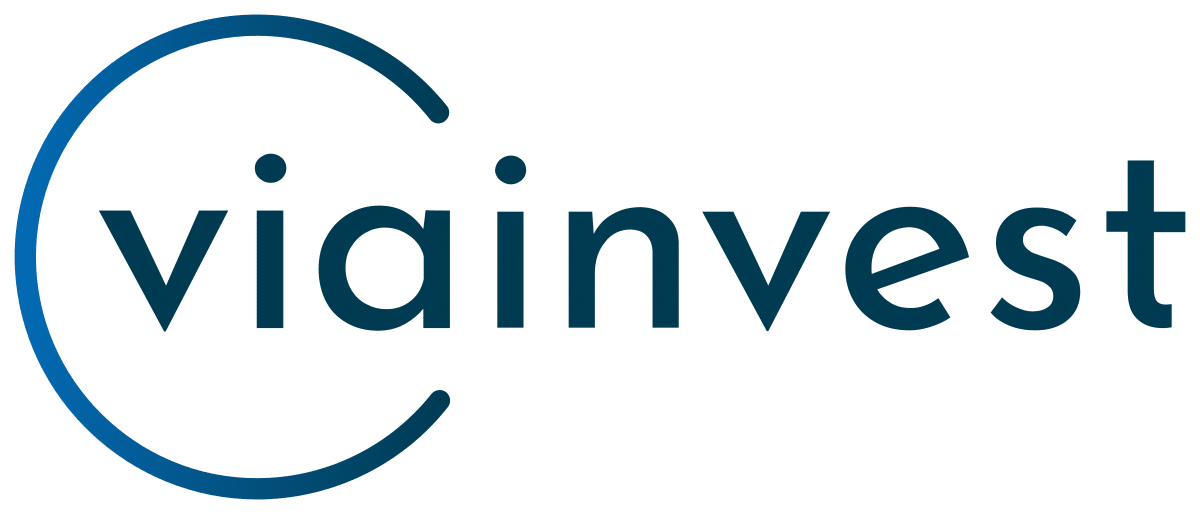 VIAINVEST might not be as known as the last three platforms, but it sure offers a fierce competition to them. The company was founded in 2008 and operates in 7 countries across Europe, including countries like Sweden, Spain, and Poland.
In 2018 alone, the company issued loans in the amount totaling over 91 million euros. That's impressive, to say the least!
Quick facts
Minimum investment amount: 10 €
Average yearly return: 11%
Buyback guarantee
Main features
Just like Twino, VIAINVEST is a P2P investing marketplace where you can find loans that have originated from the company's own group – the VIA SMS Group.
From VIAINVEST, you can find these 4 kinds of loans:
Short-term loans: These loans are meant for a short time period as the maximum allowed lending period is only 30 days.
Installment loans: These are more long-term personal loans with maturity up to 12 months. Similarly to the last one, these also have no collateral backing the offer.
Credit line: Though this shares the short period of the first loan type, the difference comes from the ability to make monthly payments instead of paying everything at once, similarly to credit cards.
Business loans: This is the only lending option offered to companies and these might also have some sort of collateral backing the loan.
VIAINVEST protection schemes
To ease the risk of investing in short-term loans, VIAINVEST offers a buyback guarantee that grants the repayment of your investment in case the borrower has delayed for more than 30 days with their payment.
Additionally, investors can feel a bit better about their contribution to the loan since originators also keep a 5% "skin-in-the-game" investment in every granted loan as a way to ensure they have sufficient motivation to deal with any payment collections or worries.
6. Bondora – most well-known P2P platform

Bondora is one of the most controversial peer to peer lending platforms in Europe but no one can deny that they're a force to be reckoned with.
Over the years, Bondora has been used by almost 100 000 investors who have very opposing feelings: they either hate it or love it.
Why hate it?
Because Bondora is notorious for loans going into default. Though this is a very valid risk for any P2P investing site (and you should always take into account the risk of loans going into default), Bondora has received an enormous amount of backlash because of that.
Bondora's peer to peer lending marketplace offers numerous benefits that may outweigh the risks. That's why the company has worked for over 10 years and has paid out 37 million euros in interest over that course of time.
Quick facts
Minimum investment amount: 1 €
Average yearly return: 10.7%
Secondary market
Main features
Essentially, Bondora is also a lender, granting unsecured consumer loans to people from Estonia, Finland, and Spain which are Bondora's main markets.
Bondora is such a controversial platform mainly because of a few key reasons:
The loans are unsecured
Loan interest is usually quite high, becoming too much of a burden to borrowers
Bondora advertises itself as a better alternative to a bank, attracting people who might not bypass the bank's hard lending rules. Therefore, the average borrower might be someone with not so stellar credit score.
Don't get me wrong here though – Bondora is a licensed lender and not everyone will get their loan from Bondora. They still do their background checks like every other lender, but the mentioned points tend to be the main reasons for the backlash.
Bondora's investment products
Bondora is one of the most unique P2P lending sites as they offer 3 specific investment products: Portfolio Manager, Go & Grow, and Portfolio Pro. All of these are designed to help new investors as they offer some grade of automatic investment:
Portfolio Manager: You can choose an investment strategy according to the desired risk level and do some other minor setups according to your wishes.
Go & Grow: This option allows you to just add money to your account and leave the rest to Bondora. It's the cream of the crop when it comes to hassle-free P2P investing since you literally don't have to do anything and can simply watch how your money grows. The return is lower in that plan though, averaging at around 6.75%.
Portfolio Pro: This option is meant for those investors who know exactly what they want to invest in as it allows you to tweak things more specifically in order to help you build the kind of portfolio you desire.
All 3 products come with an incredibly easy user interface which makes Bondora one of the best choices for newbies.
7. Crowdestate – active secondary market and great liquidity

Founded at one of Europe's fintech hubs Tallinn, Crowdestate gives heavy competition to EstateGuru. These two real-estate P2P investment platforms are constantly compared to each other and many investors have chosen to invest at both sites.
Crowdestate offers a very lucrative return and an active secondary market. To this date, the site has been trusted by over 40 000 investors.
Quick facts
Minimum investment amount: 100 €
Average yearly return: 17.32%
Secondary market
Main features
Crowdestate deals only with real-estate loans, meaning that every single investment opportunity found on the platform is backed with collateral, making the investment a bit more secure.
In general, all kinds of projects can get funded via Crowdestate. You might find:
bridge loans;
regular business loans;
development projects;
construction loans.
Most investment opportunities are coming from the Baltic countries but there are projects even from countries like Italy or Romania.
Thanks to Crowdestate's secondary market, the site has become immensely popular among investors – in addition to regular investment opportunities, you always have the chance to buy up someone else's investment.
As Crowdestate states themself, you never have to worry about liquidity again.
8. NEO Finance – invest without middlemen

NEO Finance is a Lithuanian peer to peer lending platform that has helped to finance loans totaling over 40 million euros.
Interestingly, NEO Finance is also one of the few peer to peer marketplaces that has gone public and had a successful IPO auction. That alone is sufficient evidence as to how well the company is operating.
Quick facts
Minimum investment amount: 10 €
Average yearly return: 17.28%
Buyback guarantee, secondary market, and provision fund
Main features
What sets NEO Finance apart from others is the fact that the platform itself is a loan originator, not a middleman. All loans found on the platform come from the company's Lithuanian brand called "Paskolų klubas" which grants various loans to Lithuanian consumers.
NEO Finance offers several protective schemes that help to lower the risks:
User-friendly Auto Invest feature that helps to diversify your portfolio more easily without you needing to do so much legwork
Buyback guarantee
Secondary market for trading investments with other investors
NEO Finance provision fund
One of the most notable features is a paid service called Provision fund. Under that service, NEO Finance will essentially take over the borrower's obligation.
In other words, if the loan payment is delayed even for just one day, NEO Finance covers the payments themselves. This is the highest protection anyone could ask for from a peer to peer lending platform!
The Provision fund service costs anywhere from 0.44% – 22.91% of the investment sum, so it might not be a very cheap option but I guess you can't really put a price tag on your money's security. I'll definitely give NEO Finance kudos for the efforts!
9. DoFinance – best Auto Invest functionality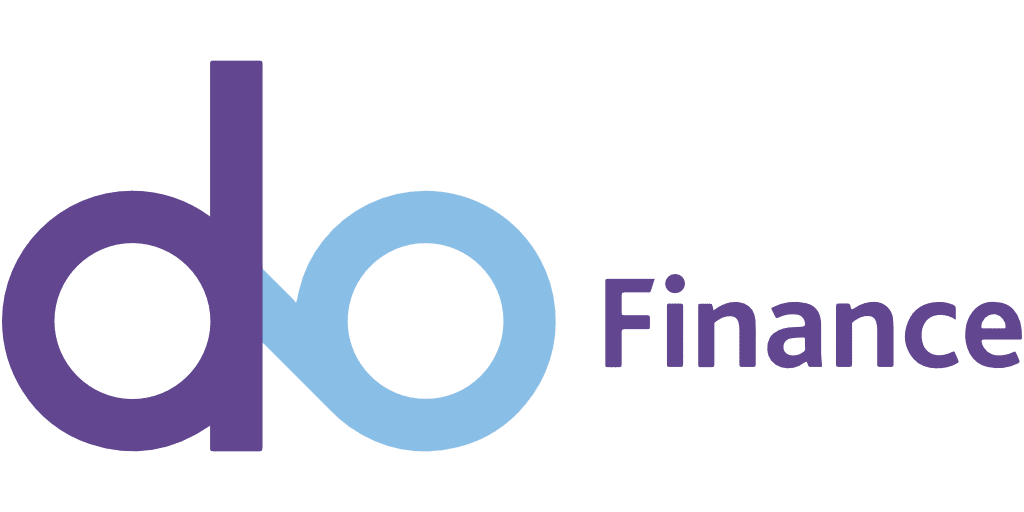 DoFinance got its start in 2015 and it's another example of a stellar Latvian peer to peer lending platform. The platform is especially noted for its user-friendly investment products that make it incredibly easy even for first-time investors to start earning passive income.
Within just 5 years, the investment group handling DoFinance has raked together over 670 000 registered customers. What's more spectacular, the group has granted loans in a total reaching 60 million euros.
Quick facts
Minimum investment amount: 10 €
Average yearly return: 12%
Buyback guarantee
Main features
DoFinance has a unique approach to P2P investing. Instead of regular Auto Invest, they offer 4 different Auto Invest investment plans that offer different return rates and risk levels. For example:
Auto Invest 5% plan has short-term investments with repayment dates up to 365 days,
Auto Invest 11% is meant for long-term loans with repayment up to 60 months. As an extra bonus, you even get monthly interest payments.
Another great feature is the Easy Access feature which allows investors to pull their money back at any time. And to top that off, DoFinance offers a buyback guarantee on all loans.
These extra features add an important layer of security that not many platforms can offer.
How does P2P lending work exactly?
I'm sure you have a pretty good idea of how P2P lending works, so I'm not gonna go too deep into that. But let me just quickly clarify the P2P concept for anyone who isn't sure.
Here are three things you need to know:
1. P2P connects borrowers and investors
The main principle is simple: the platform connects borrowers to investors. Depending on the platform, there are usually two types of borrowers:
1. Companies that are looking to finance their next business venture (these tend to be big projects, ranging anywhere from 10 000 to even millions of euros).
2. Lenders who are showcasing loans that have been submitted to them by people who are in need of money (usually, these are small personal loans).
Using P2P platforms, you can either get funded by borrowing from the lenders or make money by lending out to those looking to get funded.
2. You can choose what to invest in
When a project is showcased on the platform, investors can invest a certain amount of money into financing that opportunity and then receive a generous interest rate back.
The power of P2P lending lies in the fact that loans will get financed thanks to hundreds of small contributions by various people.
Investors can allocate very small sums to many different investment options, diversifying their portfolios easily.
You can choose between a wide range of projects to invest in. Anything from personal loans to charity projects.
3. The earning potential from P2P is high
The earning potential is not too shabby either. You see target returns up to 25-30% sometimes.
It does really depends on what you invest in. Typically, higher-risk investments can yield higher interest rates.
It's highly recommended to do a bit of research on the actual project before putting in your money.
The returns and interest rates vary highly in P2P investing. On average, you might be looking at a 10-12% return on your investment per year.
Which P2P platform should you choose?
So which is the best peer to peer lending platform?
There are many more great platforms that could easily deserve a spot in the best p2p lending site list, but the selection I chose has definitely left the biggest impression on thousands of investors all over the world.
There's no single platform that can work for each and every investor out there.
If you're a beginner, I would personally recommend to go with Mintos, as that's one of the biggest P2P lending sites with the best reputation.
In the end, it comes down to your personal preference and investment goals.
How to find the best P2P investments
In order to nail P2P lending, you need to find the best P2P lending site that aligns with your investment goals.
Are you more into real-estate developments?
Or would you like to dip your hand into the riskier short-term personal loan niche?
That's the first thing you need to figure out since most peer to peer lending sites are focused on one or the other.
No matter what platform you choose, you'll probably feel a bit overwhelmed by all the investment opportunities at first. That's why you have to keep a very clear head on every decision.
All platforms do their due diligence but that doesn't mean you should let your guard down and invest in every possible loan.
Quite opposite, actually!
3 golden rules of P2P investing
1. Don't put all of your funds into one platform
Most people who are dealing with P2P investing put their money in several different platforms and often, those platforms offer quite opposing opportunities. E.g. one is focusing on business projects and the other is focusing on personal loans.
2. Don't put all of your funds into one investment opportunity
Wise investors usually allocate only small amounts into one opportunity, even if they have thousands to spare and could finance one loan all by themselves. If you're new to a platform, it's even more crucial to invest only 10 or 20 euros at once (if possible).
3. Take things slowly and get used to the platform
When you're still getting used to the interface and all the options, you'll most likely miss many functions or options. Try the platform, allocate a very small amount and see how things go. Learn how the reporting works and get more into the whole peer to peer investing world.
Never ever put all of your eggs into one basket – that's the key principle you need to keep in mind. You'll thank yourself later!
Frequently asked about P2P lending
Is P2P lending safe?
With any investment opportunity comes some kind of risk.
In my opinion, P2P lending is a safe risk to take – as long as you have the financial security that you're not relying on the money you put in to cover any of your urgent needs.
There are things you can do to increase the safety of P2P lending, such as sticking to loans that offer a personal guarantee. However, there is always some kind of gamble when you put your money anywhere other than a simple savings account.
Who can use P2P lending sites?
As long as you're over 18 and hold a current account, you should be able to invest in a P2P lending site. You may also be asked to verify your identity.
Certain countries, such as those in the EEA (European Economic Area) will have more options when it comes to finding a P2P site they can invest in. However, the US and several other countries can also invest easily with global P2P sites.
It's worth saying again here that just because you can invest, doesn't mean you necessarily should. Think carefully about where you're financially secure enough before parting with any large amounts of money.
Who regulates P2P lending?
The Financial Conduct Authority (FCA) has been regulating P2P lending sites since 2014.
It's their job to protect consumers and financial markets, and in 2019 they announced new rules regarding marketing restrictions and appropriateness assessments to assist with this.