Back to: The Mind of An Entrepreneur
Exploring different marketing channels
How to market your business? In this article, you'll learn the basics of marketing 101, and how to experiment with different channels & marketing techniques when you're starting a new business.
Finding a good source of customers is one of the most important aspects of creating a profitable business.
This is also known as marketing.
There's a ton of ways to get clients and customers, but it all depends on your business, and it's crucial to find the best marketing channel specifically for your business.
Because not all marketing techniques work the same for all businesses, it's absolutely necessary to experiment with different channels until you find something that gives you good results.
Many businesses are throwing their budget at marketing channels that don't have a high enough return on investment.
They do this simply because they think you're supposed to invest in the traditional marketing channels, and that's probably why 14% of startups fail because of poor marketing.
In this course, we don't care about what marketing channels "should" work – we only care about actual results and getting a return on your investment.
Marketing 101 – The basics
With new social media platforms popping up and user behavior constantly changing, marketing is a never-ending game.
It's not enough to send off your advert to the local paper anymore and call it a day. You need to be reviewing and adapting your marketing strategy regularly to make sure your efforts are continuously successful.
Marketing is all about getting your brand out there and being seen by customers. But you have to ask yourself why you want that and what your business will gain. Are you trying to get more sales? Build brand recognition? Disrupt an industry? Increase your following?
Get clear on that first and you'll be able to create a much more effective strategy.
Don't forget the people behind the numbers
When you're counting leads, running experiments and looking at numbers all day it can be easy to forget it's real people who are behind the screen. Real people just like you who are being marketed to by hundreds of other brands every single day.
Try not to forget the human element and remember the real people that you made your product for. Remembering this will rarely backfire on you.
The 4 P's of marketing
Neil Borden created the idea of the 4 p's of marketing in the 1950s. Since then, marketing has evolved to fit our current times but this is still a relevant marketing concept for businesses to remember today.
Product
This is whatever you're marketing to your customers, whether a physical product or a service. Above everything else, you need to get the right product fit.
How is your product different from your competitors?
Does your product create the best customer experience possible?
What problem does it solve for your customer?
Price
This is how much your product costs. Price is relative to us all, so what matters is that your price aligns with how you want your customers to perceive the product and that it's profitable.
How important is the price to your customer?
Does it compete with similar products available?
Is the price point suitable for the problem that your product solves?
Place
This is where you promote your products. It's always easier to go to your customers than to make them come to you, so understand where they spend their time and focus your marketing strategy on that place or platform.
Where do your competitors sell, and is that working for them?
Where do your customers spend the most time?
Do your customers prefer online or in-person sales?
Is your landing page clear and easy to order through?
Promotion
This is how your customer finds your products via your marketing efforts. Below I've described my top 9 marketing techniques to help you choose.
Is your advertising strategy profitable and scalable?
Are you promoting your products to the right audience and in the right place?
Can you promote your product yourself or do you need an in-house sales team or out-sourced team, such as affiliate marketing?
Get your first customers
Before scaling up your marketing and jumping in too deep into a specific marketing channel, you should get your first customers.
You need to know that it will work on real customers and that they are willing to pay the price you're asking.
This will also tell you a lot about what your customers really think about your product. As well as, hopefully, giving you some feedback so that you're able to fix any problems before spending too much on marketing that won't work because of fundamental flaws in your product or service.
Get people to test out your product, but don't give it away for free. You need people who spent money on your product, otherwise, their feedback might become more biased.
Ideas to get your first customers
Peer group. Ask friends and family, but they should genuinely be interested in your product – otherwise, you might not get real feedback.
Social media. Let your followers on social media know about your launch and give them a discount in exchange for honest feedback.
Target specific people. Pinpoint specific people that you believe might be interested. Try a DM pitch on LinkedIn or join Facebook groups where people have an interest in products like yours.
Cold approach. Try sending out cold emails to businesses who might need your product and see how they respond.
Networking events. Go to seminars and conferences related to your industry. Don't try to direct sell, instead aim to make contacts and your product will come up organically in conversation.
Scaling up your marketing
Once you're confident that your product works and meets the expectations of your first customers, it's time to scale up the marketing and get your business going for real.
The first step to scaling up your marketing is to find a channel that gives you profitability and an ROI (return on investment).
This is the fun part of becoming an entrepreneur and starting your own business, and where you have the potential to start making some real money.
This won't work unless you know for sure that you have a good product, and it's accurately priced. If your product is not ready for the market, you'll be wasting your marketing budget.
One thing I learned as an entrepreneur is that there's a certain randomness factor to marketing. Experimenting is the only way to really know what works for your specific product.
New businesses often throw all their funds into one marketing channel, that should produce sales. But for some reason, it doesn't, and this is where many businesses fail before they even get started.
Follow this 4 step procedure
Experiment with different marketing channels before spending your budget.
Choose the best one, optimize ads and strategies until you have reached high profitability from that channel (preferably a 20% margin).
Use sales revenue and re-invest into this channel.
Continue fine-tuning the channel and scale-up.
Techniques & marketing channels
As mentioned, what channels work best for you will depend on your product, so you need to test different marketing techniques to figure that out.
Here's some marketing channels you can experiment with.
1. Social media marketing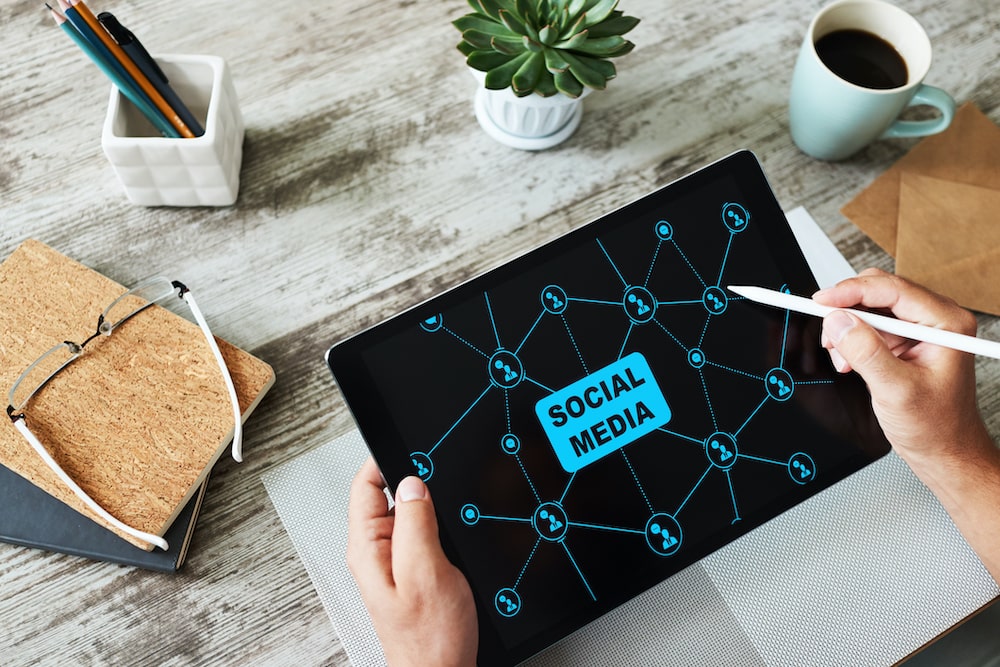 An easy and cheap way to start getting your product out there is to build a presence on social media. You can offer valuable content that creates engagement and traction, which in turn may result in paying customers.
Social media is really where things happen these days, and many people will look at your profiles before deciding if they want to do business with you.
Tips
Focus on building a community, not sales.
Create content with value uniquely tailored to your audience.
Start with one social media channel at a time.
2. Search engine optimization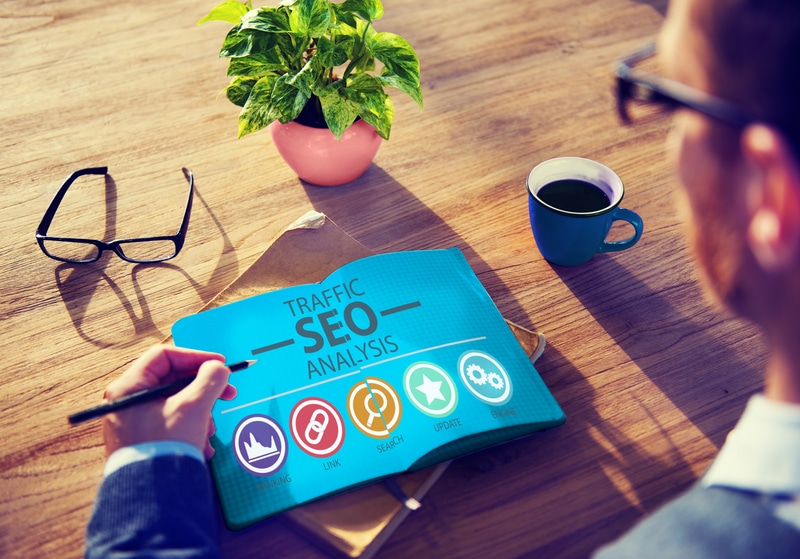 Utilizing SEO principles for your website can potentially be one of the best channels long term – depending on what you're selling. If you have a website, I strongly recommend applying basic SEO and learning how you can create a nice stream of traffic from relevant keywords.
Understanding SEO is a journey, and it will take some time to get your head around. But the effort your put in now will pay off in organic traffic later on.
Tips
Use an SEO tool such as Ahrefs that will help you analyze keywords, backlinks, and domains.
Aim for low competition, high-traffic keywords.
Reach out to any sites you're linking to and ask whether they would like to do the same.
3. Affiliate marketing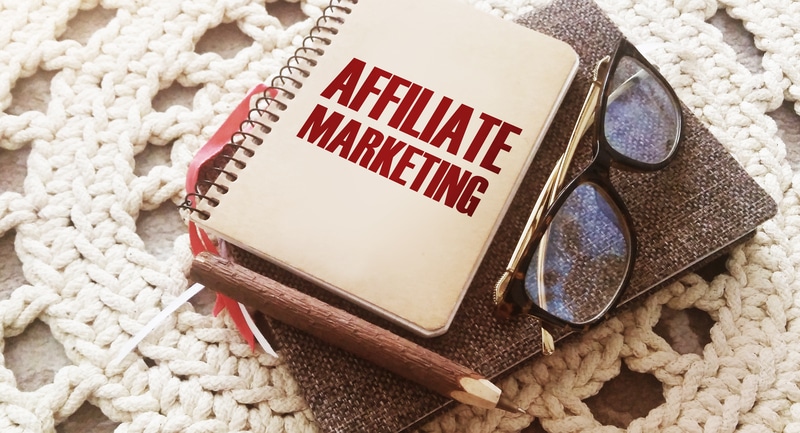 Join an affiliate network and get publishers to promote your product for a commission. Using affiliate marketing can be a highly lucrative model for many businesses, especially digital products with a high profit margin.
By incentivizing affiliates to want to promote your products for you, you're no longer the only person working towards your mission of getting more sales. The better the incentive (the more money the affiliate can make) the more they'll want to include you in their blog posts and videos.
The best thing about using affiliate marketing is that you only pay when a sale is made, so if it doesn't work out then you lose nothing.
Check out my list of affiliate programs and networks here.
Tips
Make sure you know who is promoting your product and that they're a suitable ambassador for you.
Consider offering different incentives and bonuses to reward your highest-earning affiliates and keep them excited about promoting your product.
Use glowing reviews from your affiliates as testimonials on your website as strong social proof.
4. Banner ads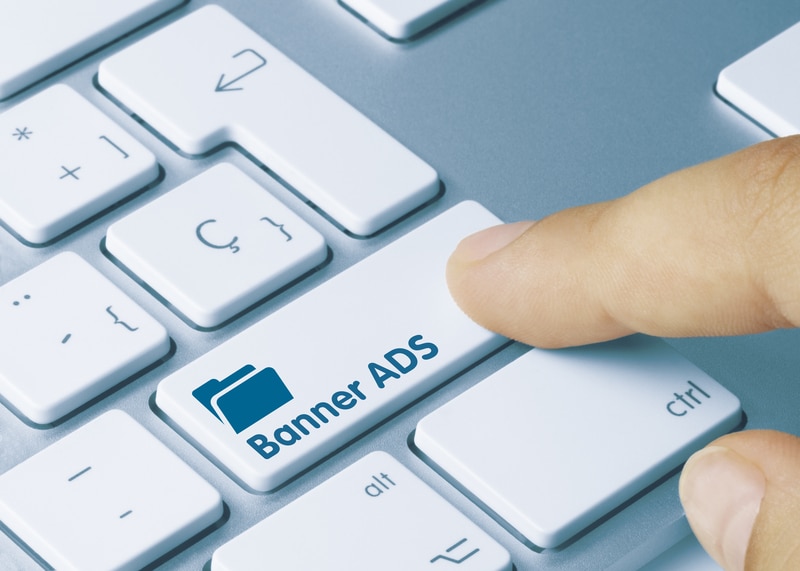 Buying traditional banners and ad space still works on various types of media. Check if relevant companies in the industry are offering banner spaces on their website and for how much. This is often an affordable option for getting clicks through to your website and impressions for your brand.
This option works best if you work with strong websites within your exact niche. The higher traffic they have, the more your banner will be seen, however, you only want to pay to advertise in front of people who are likely to be interested in your product.
Tips
Consider asking the website to create the advert for you so that it fits well on their site, that will make it feel more natural there.
Keep your ad simple, catchy, and memorable.
Many websites will offer a discount if you agree to a banner ad for a certain amount of months – don't be afraid to ask.
5. Guest blogging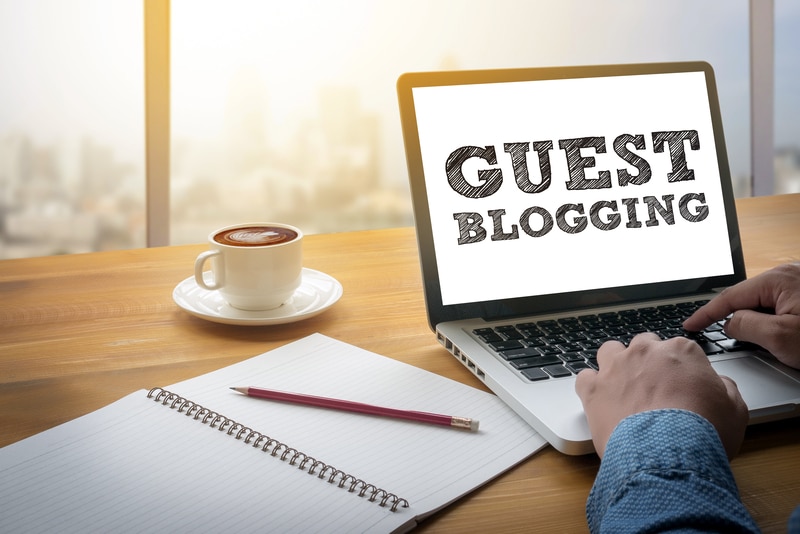 Many websites will let you guest post for them if you can provide value to their readers. If you're an expert on a specific topic, reach out to relevant media and blogs to ask if they are accepting guest posts.
You're much more likely to get a reply if you already have a unique idea and include examples of your past work. If you can demonstrate successful guest posts you have written for similar websites, even better.
In return for your value-packed guest post, most website editors will be happy to include one do-follow link to your website, typically in your author bio. This is how people will find you, so try to get this confirmed before you start writing your article.
Tips
Before pitching your idea, always check that it fits their contributor guidelines and hasn't already been posted on the site.
If you're struggling to get many guest posting opportunities, add to your value by offering to share the article to your social media audience or linking to them on your site.
Always create original and value-packed content for your guest posts that speak to their specific audience.
6. CPC Ads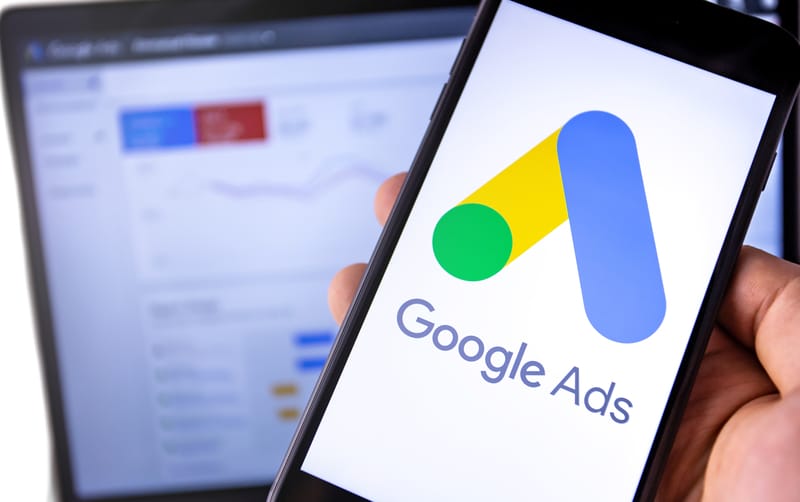 CPC stands for cost per click and means that paying on a click-basis for the traffic coming to your website. CPC networks like Google Adwords are an easy way to get your first customers.
Tips
Use simple, friendly and engaging language that will attract not annoy your target customer.
Monitor your ad carefully and make adjustments where needed.
Use geo-targeting to narrow down the specific area you want to advertise to and then make sure your adverts speak to them. Including an address or other relevant information will stand out to customers from your area.
7. Email marketing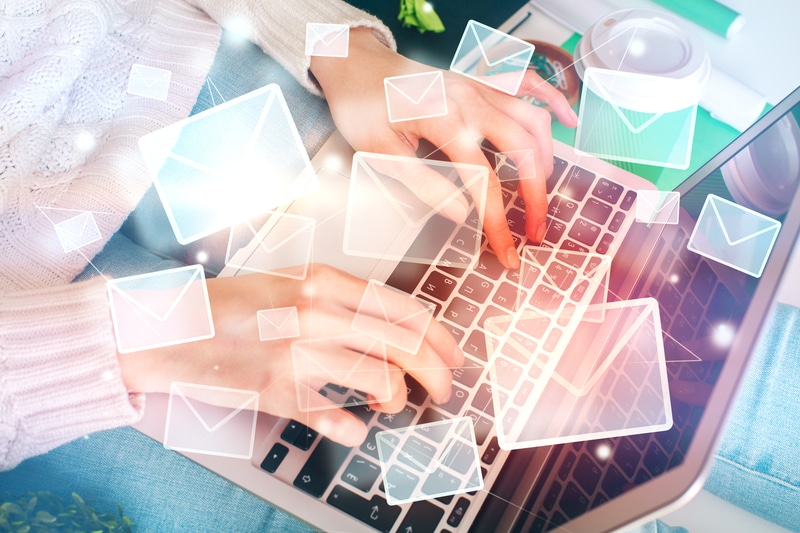 If you have collected a pre-launch customer base or managed to get your hands on an email list elsewhere, learning how to utilize it with email marketing could serve you well.
Either way, setting up a way to collect emails and sending your customers monthly offers is a great way to get recurring visitors.
It's important that your emails serve your audience in some way, otherwise, they have no reason to open them or come back for more. Find a way to add value, and make selling or sharing your work an aside.
Tips
Create A/B tests for different texts, subjects, and formats to see what strategies are most effective and get the highest open rates.
Send too many emails and your audience will get frustrated and unsubscribe. Not enough and they won't know who you are or why they should be subscribed. Get the perfect balance for your target audience and stick to it, whether that's once a week, every other, or once a month.
Use your customer's name to make your emails feel more personal.
8. Billboards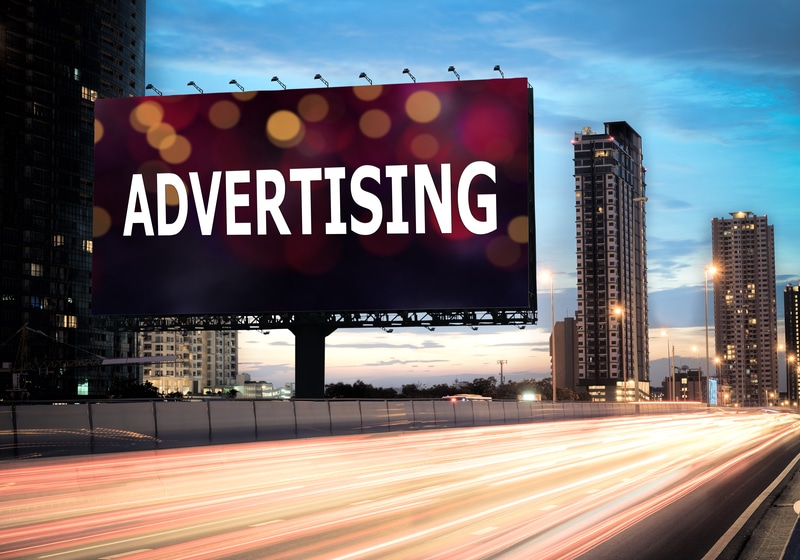 The good old billboard is one of the more traditional forms of advertising.
It isn't that great for short-term results and is much harder to track than an online alternative, but it can work very well for branding and getting your name out there.
Advertising on billboards can also increase trust and make your brand appear more professional, as people are used to seeing big names advertised this way.
Tips
Make sure your billboard adverts will be seen by your target audience.
Catchy, smart or funny adverts that stick in your customers head work best for billboards.
Billboard ads capture your audiences attention for a very short amount of time, so your message needs to be very quick. Experts suggest 7 words or less and warn that if that isn't possible for your brand, billboard marketings might not be for you.
9. Word of mouth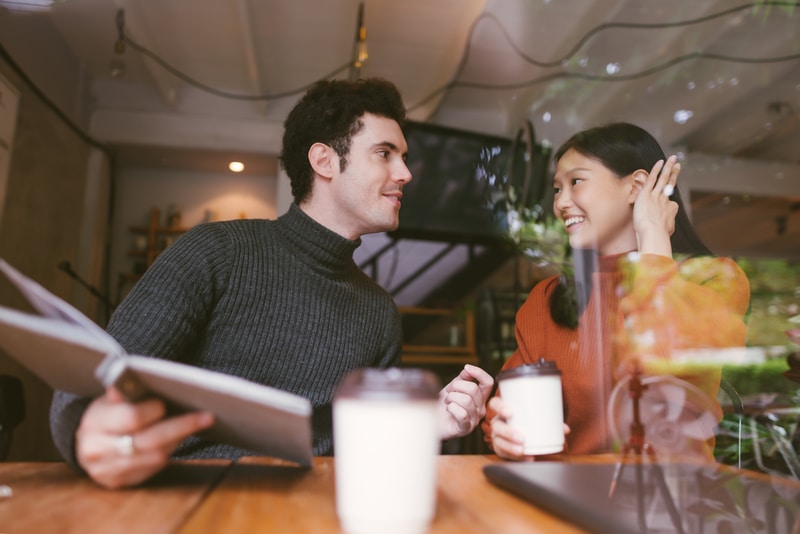 The best marketing channel in the world of marketing is where your customers are so happy with their product or service that they simply do the marketing for you, by telling their friends and family about you. You should ask yourself: how can I make people want to recommend my product to others?
The book Talk Triggers is a great resource for learning how to trigger your customers to talk about your product, full of actionable tips and real-world examples.
Tips
Gently nudge your customers in the right direction by offering referral codes or special benefits when they tell a friend.
Offer exceptional customer service and make sure your customer's expectations are always exceeded. That way they'll want their friends and family to receive the same experience.
Be unique, and surprise your customers in a simple but unexpected way that will make a great story for them to share.
Mark lesson complete