Reading time: 4 minutes
10 reasons why you should run an online based business
Create your own world, or someone will create it for you, and you may not like the result. That's something I remember hearing somewhere, which is a very true statement.
You have been told that the only way to success is to work hard, and torture yourself until you've reached the destination. What they missed telling you is that enjoying the journey is half of the success. The only way to truly be successful, is to feel good while working on your dream. Because, chances are high, that when you have reached your destination, you have set other goals and dreams, and you'll be in a constant state of chase (which is unavoidable in a sense, but at least you're enjoying the process). Whatever it is that you do, it's important to get pleasure out from it. Not on a 24/7 basis, but if it's more energy depleting than generating, you might be on the wrong path.
A good time to start an online based business
The digital age makes it possible for nearly anyone to create an online based business, related to a subject that you have passion for. And no matter what it is, you will always find there's a way to make money of it. If you feel a truly loving feeling towards pigs, maybe start selling pig supplies.
As you might know, my business is based on affiliate marketing. Meaning I setup websites and promote various companies. Mostly, our websites are comparison services to give the visitor the best value of a product. This is something that I enjoy doing, partly because it gives me room to be in a creative state, but also because other people might find it helpful. Sometimes it's boring, sometimes it's super fun. The results is a big motivation, but I also enjoy the process. And that is probably why I can keep doing this for just about forever, as long as I evolve and do better things.
These 10 reasons below, are mostly based on my own business and the benefits and abilities I have, but can be true for many other types of fields than just affiliate marketing. But first, I'll give you something to backup reason #3.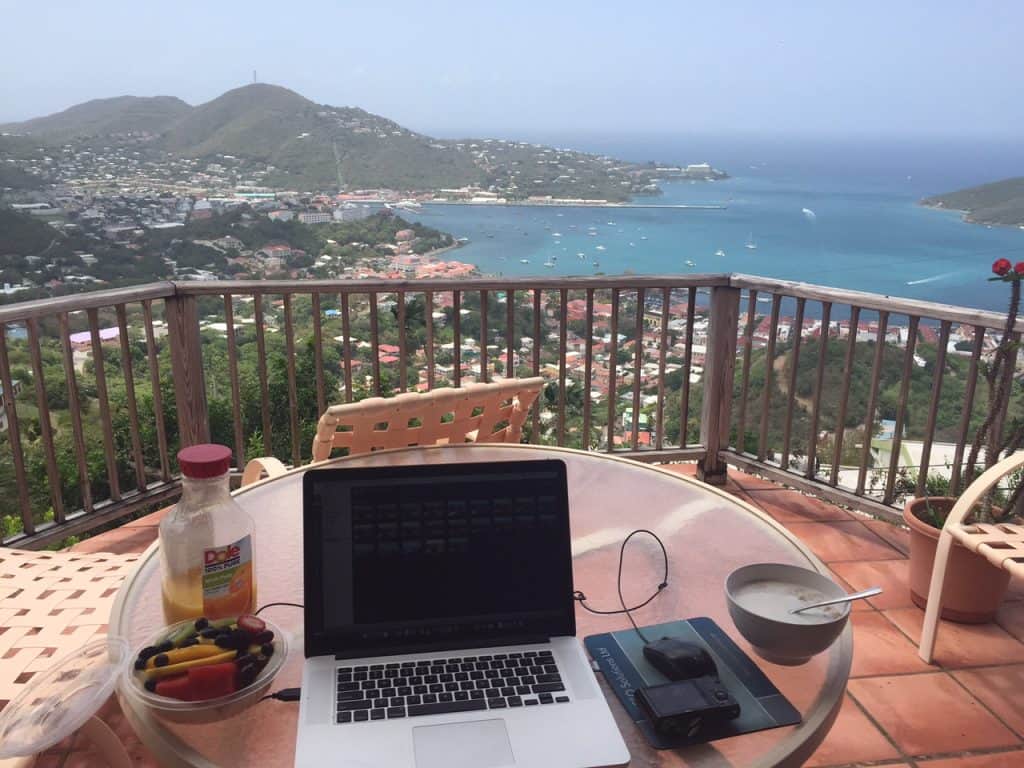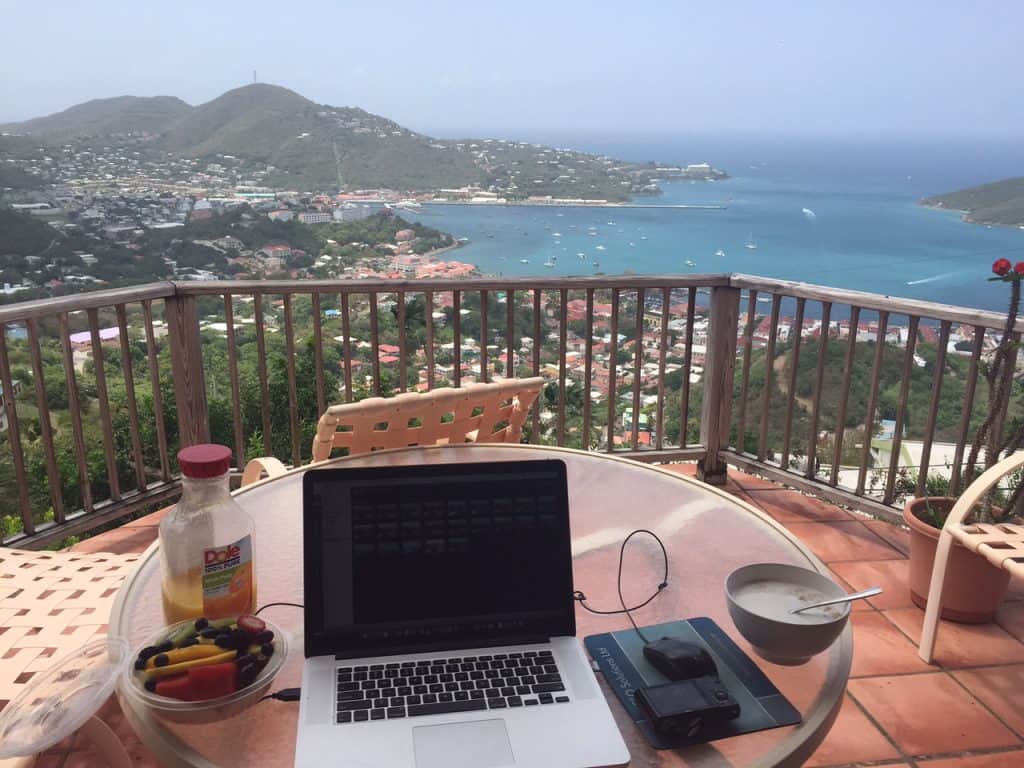 10 good reasons why I'm enjoying running an online businesss
Choose your own hours & set up a schedule that works for you. I love working whenever I feel like working. You know what that gives me? A craving to work more, because I let it flow naturally. If you are forcing yourself, you're only creating resistance. I can't be away from work for more than just a few days. That is why I'm never on vacation, neither am I working. It's a lifestyle.
Be more happy. When you follow your passion and do what you love doing every day, you'll do more than just survive, you'll thrive. And the feeling that comes from accomplishments, is the best feeling in the world.
Be location independent. You can work and travel at the same time. Live wherever you want. Setup your work station on the beach, be in nature. This ability to work from basically any place you want to, makes it so much easier. It also means you'll make greater use of spare time. For instance, when I'm flying, I usually take up my laptop and start writing, or read something that inspires me. Building up more momentum, getting a mental plan of what I'm going to do next.
There are no limits, no income roof, and infinite opportunity. Your ideas and radical action are the things that sets your success (and limits).
You can get started today. There is no need for training or education. Learn by doing and don't allow excuses to get in your way. Any information and resources you need to run your business, can be learned easily by using Google or surrounding yourself with people who's relevant to your passion.
Be 100% independent. You will create your own world and rely purely upon yourself, which by the way is a very amazing feeling. Your belief systems will try to limit you, but if you understand how it really works, you can remove the limits for yourself.
Get more time. With running your own business, and relying fully on yourself, you'll get a new perspective on time. You might find yourself stop watching TV, and do more things that you really enjoy.
Realize life is more than just money. Having sufficient funds in your bank account, and being able to do the things you want does feel amazing on so many levels, but it also makes you realize that money alone is not sufficient to create your ultimate happiness.
Surround yourself and connect with more like-minded people. Find people that share your dream and choose more relevant work colleagues.
Get more insight on how to run a business. If you want to take the big step and start being your own boss, affiliate marketing for instance, might just be a good start, since it doesn't need any larger investments, also you can literally start right now. You'll learn a lot about running a business and how things work in reality, and not on paper. Gives you a lot of advantages if the day comes when you're going to handle a much larger and more complicated business.