You're probably here because you want to know how to make money with a blog.
Maybe you already have a blog and want to turn it from a hobby to a business?
Or maybe you are starting from scratch and want to know how to make money blogging as a beginner?
That's exactly what I'm going to cover in this blog post.
I've been making money blogging since I was 16 years old (about 15 years now). I know a thing or two, and people kept asking me, so I decided to share what I know about how to make money from a blog.

Here you'll learn 16 proven ways on how to monetize a blog and how to start making money blogging. And you can start today – with no special training or investment required.
Can you really make money from a blog?
Is it really possible to make money from blogging?
Absolutely.
However, not everyone with a blog is drinking cocktails on the beach.
Some people spend years working away at their blog and may never make a penny.
Those who do make a living from their blog probably worked pretty hard.

This blog post will teach you how to start a blog and make money long-term, not how to become an overnight millionaire.
You need to be consistent, hard-working, and most importantly, focus on turning your blog into a profitable business.
If that sounds like a worthy trade to you then keep reading and learn these 16 proven ways on how to make money with a blog.
The 16 best ways to monetize your blog
1. Use affiliate marketing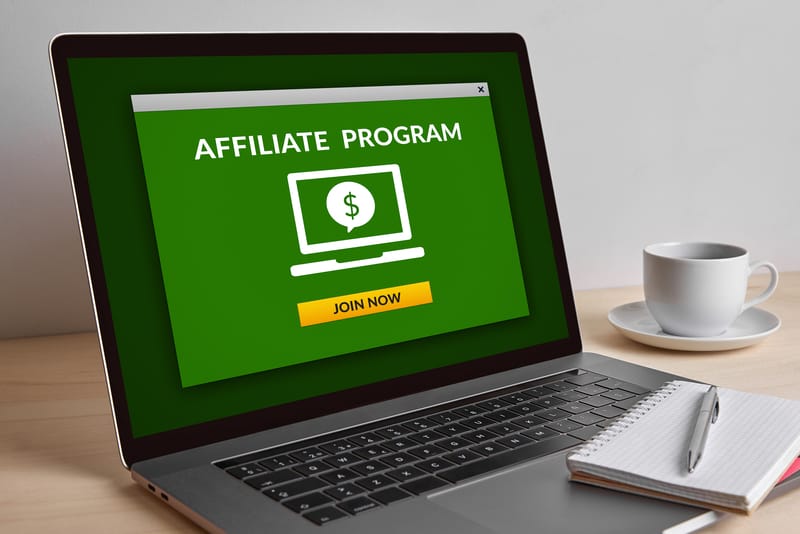 Affiliate marketing is one of the most effective ways to start monetizing your blog.
By simply adding affiliate links to your blog posts you can start earning a commission for every purchase someone makes through your links.
The biggest companies in the world offer affiliate programs, including Amazon, Nike, and Apple. The percentage of the sale you make and exact terms will vary from business to business.
See a full list of affiliate programs here.
PS: I created an affiliate marketing course called The Affiliate Method for beginners – completely free if you want to learn it.
Get started
Sign up to affiliate networks. Affiliate networks are the link between the advertisers and publishers.
Create content. Write articles and reviews about your products to promote your products.
Promote. Add affiliate links to your blog posts.
Scale-up. Drive traffic to your website and start scaling up the sales.
2.Utilize AdSense, CPC & CPM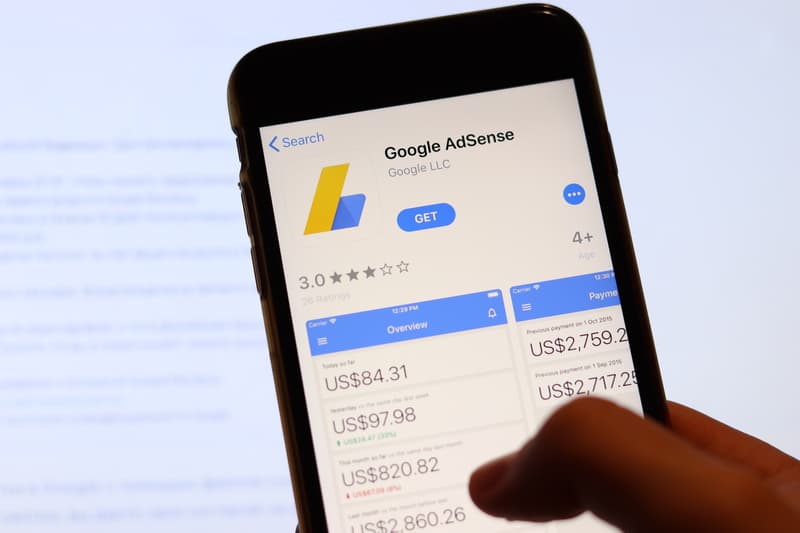 Another relatively simple way to make money from your blog is through CPC (Cost Per Click) advertising networks like Google AdSense.
Advertisers will pay you to have their ads displayed on blog pages that attract a relevant audience.
Other popular choices are Infolinks and Media.net.
Example: If you blog about vegan recipes, a vegan cooking brand might want to pay for an ad space on your page. Every time someone reading your blog post clicks on their advertisement, you'll earn money.
In a nutshell:
It's free and easy to get started.
Choose how many ads to feature on each blog post and their appearance.
Google matches your blog with the most relevant brands and products.
You can also get CPM ads that pay you a fixed amount per a certain amount of views on your advert.
The more (relevant) traffic your website gets, the more money you can make with AdSense.
You can use a revenue calculator like this to get an estimate of how much you could make.
Get started
Get traffic. To make money with AdSense you need relevant traffic on your blog posts.
Register. Sign up to Google AdSense, you'll need a Google account, phone number and postal code.
Cash in. Make money every time someone interacts with the adverts on your page.
Avoid Suspension. Read this to find out how to avoid getting your Google AdSense account banned or suspended.

3. Sell ad space
You can also work directly with companies and advertise their products and services on your site for a flat-rate fee.
This is one of the easiest ways to make money blogging.
The opportunities for direct advertisements are endless.
Direct advertising examples:
Banner ads. You can charge per click or a fixed monthly fee for displaying banners on your blog.
Sponsored articles. Brands can pay a set fee for you to write an article that promotes or mentions their product or service.
Paid reviews. You can be paid in cash and products to write your honest review of a product.
The benefit of working directly with a company is that you can choose brands that will add value to your blog readers.
This means they're more likely to interact with the advertisement and keep coming back to your content.
Get started
Set your price. Work out how much money you can charge for advert spaces.
Get the balance right. Decide how many adverts you would like on your website and the style of ads you are happy to display.
Self promote. Create an 'advertise with us' page on your blog, a media kit and an example advert to show to brands. Remember to share key stats such as your Google ranking, page views and audience.
Reach out to brands. Pitch yourself to relevant business within your blog's niche.
Grow. Charge for monthly, quarterly or annually advertisement space on your website. Increase your fee as your traffic grows.
4. Write an E-book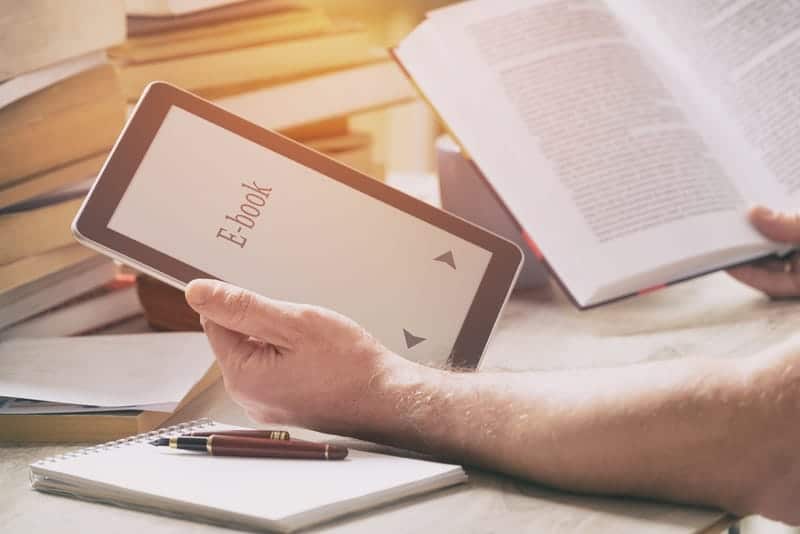 If you're getting lots of traffic to your blog posts and people enjoy reading your free content, it might be worth re-packaging that information into a paid eBook.

Whatever you're blogging about, there will be an audience out there who are willing to pay for it. People value paid content more than free content.

It can also be re-packaged into a physical book of course. However, that comes with a high barrier to entry and will involve an initial investment or the help of a publishing company.
" Once you are an established presence in the market, your name alone will attract the curious and the faithful. As far as passive income is concerned, it's hard to beat a portfolio of eBooks."

Tim Ferris
Different eBook formats for different devices:
PDF (Suitable for iPhone, iPad, Mac, PC, Kindle and Kindle Fire)
ePUB (Compatible with iPhone, iPad, Mac, PC, Sony reader and selected e-readers)
Mobi (Works for Kindle and Kindle Fire)
Get started
Choose your topic. Decide what to make your eBook about. Make sure it solves a problem for your audience.
Create an outline. Plan the structure and contents of your book and conduct any research.
Write. Fill your eBook with value and create an attention-grabbing title. Ask someone to proofread it for you with fresh eyes or hire an editor.
Design. Design your eBook and any visuals, including a front cover. Convert it into your chosen format (see options below).
Sell. You can give away the first chapter for free as a lead magnet to get reviews and garner interest.
5. Become a consultant or coach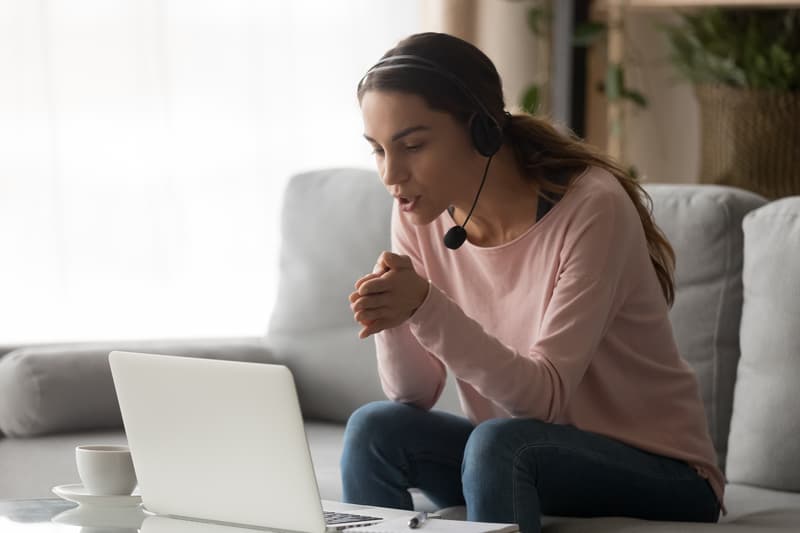 People return to your blog because they value your thoughts and opinions. If you have a knack for teaching, why not charge for your time as a consultant or coach?
This is not necessarily a typical way to make money from blogging directly, but you can utilize your blog traffic to sell your services.

Remember, you don't necessarily have to be an expert to help someone else, you just need to be slightly further along on your own journey than they are.

You can pick your hours and your rate, and get paid to make a difference to someone's life.
Get started
Identify your expertise. Decide how you would like to help people and in what field.
Define your offering. What will you offer your clients and how much will you charge?
Brand yourself. Get a reputation for your knowledge. You can retrain and gain extra qualifications or work for a discounted fee to gain experience.
Find clients. Network, promote yourself online and find clients. Perfect the process of generating leads and turning them into a steady flow of business.
6. Get hired for paid speaking gigs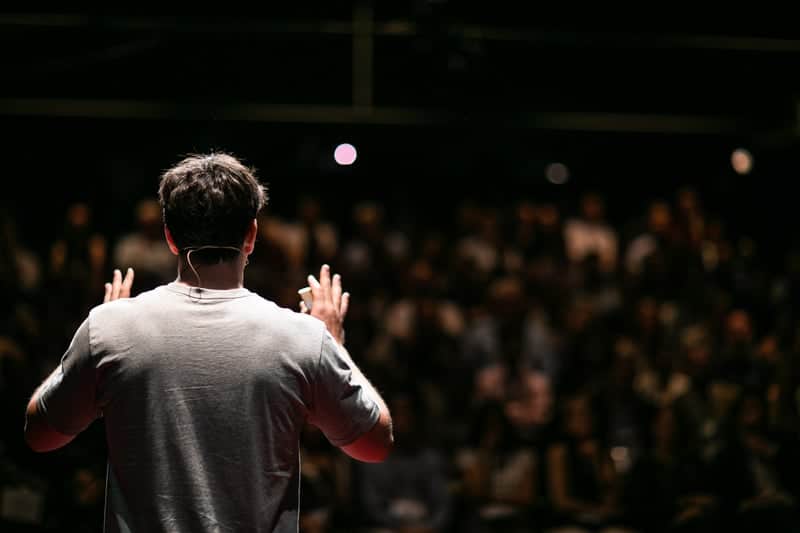 Similar to the point above, if people come to your blog, it's likely they appreciate what you have to say. You have influence over them in some way, and that will be valuable to companies within your niche. Popular bloggers are in high demand for speaking gigs, talks, and panels at events.

In this current climate, digital events are popping up all over the world. This means all you need is a laptop and something of value to say to make money from paid speaking gigs.
Get started
Become an expert. Decide the niche you want to focus on and become an expert so that you have something of value to share.
Build a brand. Start with Youtube and podcasting and show brands what they can expect from you.
Book events. Start contacting events you would like to speak at, taking bookings and filling your calendar with speaking gigs.
7. Create online courses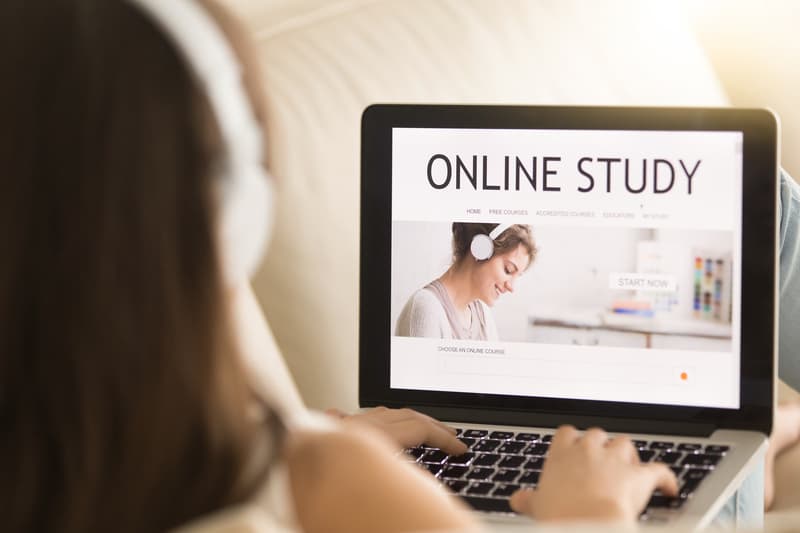 Creating an online course is a great way to make money from your blog and just like with eBooks you can reap the rewards long after it's been published.

Online learning is constantly growing in popularity for its affordability, flexibility and accessibility. According to the E-learning platform Vedamo:
"77% of academic leaders rate the learning outcomes in online education as the same or superior to those in face-to-face education."
Examples of online courses:
Evergreen courses. These are great for creating a passive income as the information won't need to be updated and you can continue to sell it infinitely.
How to courses. You can create a how-to course on any subject, but it must offer a clear, in-demand outcome, such as 'learn how to build a WordPress website'.
Accredited courses. Getting accreditation can add value to your course, especially if it gets the user closer to a professional goal (new job, higher pay, etc).
Email courses. Email courses can be great for a free lead magnet or an affordable course option. The course is delivered over a course of emails which are sent out daily or weekly.
Get started
Choose the topic. Decide what type of online course you would like to create (see above for ideas).
Establish a need. Don't spend time creating a course until you have proof of interested customers. Run market research, pre-sales or a signup landing page.
Create the course. Research, plan, write, film and edit your course together.
Choose a platform. You can publish your course with an e-learning platform such as Teachable or create a simple email sequence.
Sell. Promote your course on your blog, newsletter, social media or with paid Facebook ads.
Create a value ladder. Once you have happy customers you can create different variations of your course at a range of prices.
8. Promote your freelance services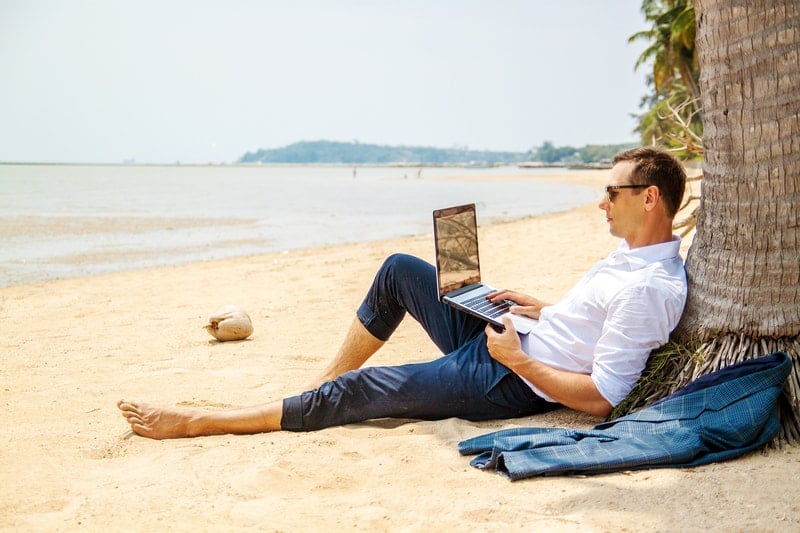 If you're looking for a more hands-on way to earn money from your blog, then consider offering your services as a freelancer.
You can really do anything as a freelancer.
From photography to copywriting to website creation to customer service.
Including many skills, you will pick up while creating your blog anyway.
Get started
Define your skills. Decide what services to offer based on your skillset.
Sign up to freelancer platforms. Advertise yourself on platforms like Upwork and Freelancer and use your blog as an example of the skills you're offering.
Choose your rate. You can be paid hourly or set a per-project or per-word rate (in line with your expertise and industry).
Apply to jobs. Start applying for jobs and gaining positive testimonials. You can increase your rates over time, and get a steady stream of clients or work on long term projects.
9. Try dropshipping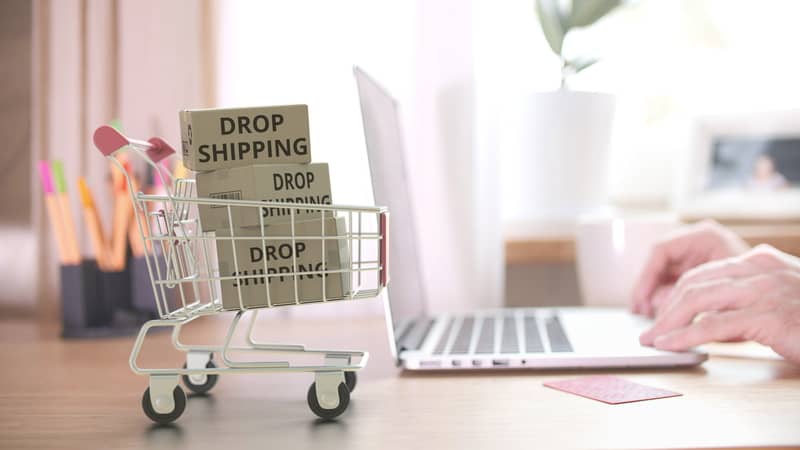 If your blog is centered around a specific niche you can add a whole shop of products for your audience to buy.

The downsides of physical products for most people include hefty initial investments, shipping issues, and stock management.
But there is another option.
Dropshipping is a way of selling physical products without being responsible for the stock and the shipping!
There are many online shipping services that are valid as long as the right courier is chosen. Some sites, in fact, offer different courier services for the same solution, and some carriers are more reliable than others.
Pros: Unlimited choice of products if you take the time to research, no stock to worry about or invest in, easy and affordable to test and add new products. Only pay when you earn.
Cons: No control over the product quality so you need to trust your supplier 100%. High competition with other drop shippers and small margins.
Get started
Pick your products. Choose ready-made, white-label goods from trusted dropshipping suppliers.
Create a brand. Make a brand and shop to sell the products from.
Pay as you earn. Every time a customer purchases you place an order with your supplier and pay them directly.
Profit. The supplier creates and ships the product to your customer and you keep the remaining profit.
10. Dive into print on demand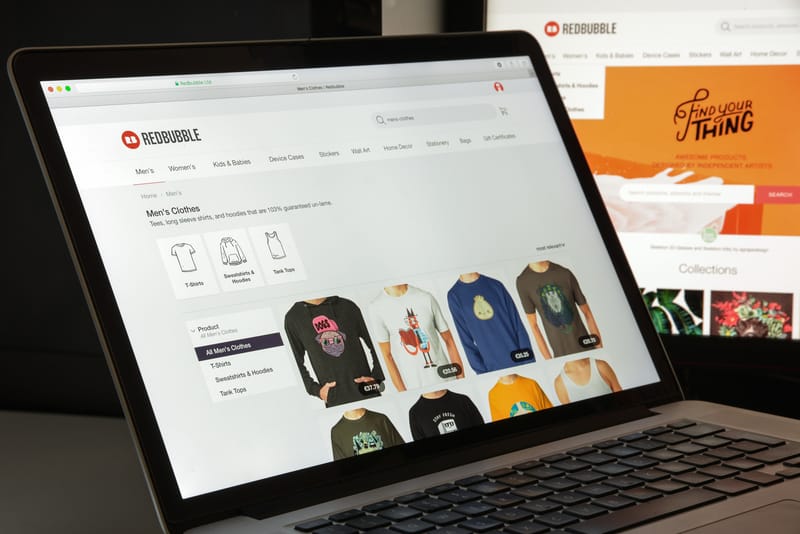 Similar to dropshipping, another low-risk way to make money from physical products is with print on demand or POD. This is where you create personalized items on third-party software with your own designs and branding.
Just like people love to wear their favorite band t-shirts, everyone likes to show off their interests through their clothing and accessories. This can even create a walking advert for your blog or business.
Pros: No stock to worry about, no investment, you don't pay until you earn. Very easy to experiment with new designs and products and you can start today.
Cons: Limited design options, limited control over product quality, products can go out of stock without notice, small margins.
Get started
Create your products. Design customised products on sites like Printful using their plain merchandise such as t-shirts, tote bags and notebooks.
Create a brand and shop. Sell the products you design through your website.
Profit. When a customer orders on your website it goes straight to the third party supplier you work with. They print the product, fulfil the order and send you a portion of the sale.
11. Sell digital products
Digital products are possibly the easiest way to get started making money with your blog.
They're easy to create and don't require too much initial investment.
Digital product ideas:
Downloadable files. You can sell stock photography, music and fonts as downloadable files.
Patterns. If you have crafty skills you can sell patterns for sewing and knitting.
Website themes. WordPress and Tumblr themes.
Templates. Cards, spreadsheets, social media and email templates.
Printables. Downloadable, print at home art prints.
Get started
Get creative. Create unique digital products that your blog readers have a need for.
Market yourself. Sell your products through your blog or sites like Creative Market and Etsy.
Fulfil orders. Send your digital products via links and downloads, and ask for reviews and feedback from your customers.
12. Monetize your newsletter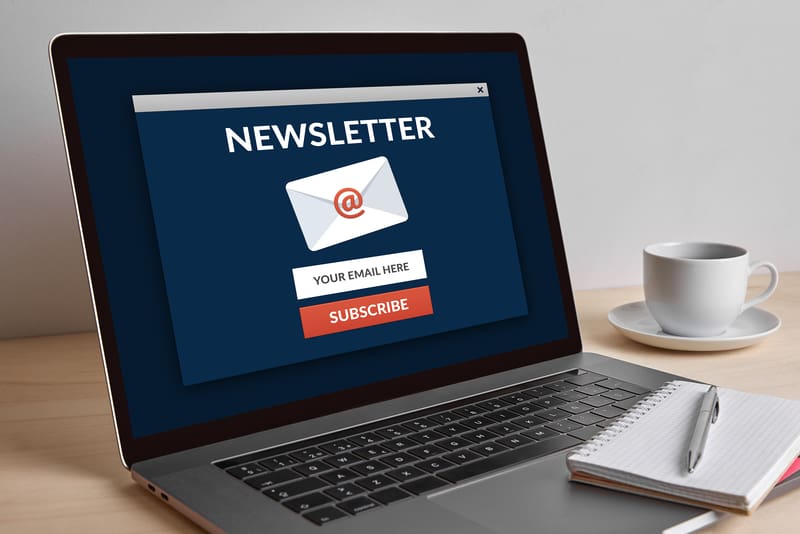 If you already have a popular blog, creating a newsletter could be a great way to monetize it.

When a user signs up for your newsletter, they've given you permission to contact them.
It's then up to you to create value packed emails where you pitch products and services you think will be relevant to them.
This is a great way to make money from blogging long-term, since you will own your visitors.
Get started
Affiliate links directly. Add affiliate links whenever you mention a product or create a list of affiliate linked products for every email.
Paid advertisements. Partner with brands directly for advertising space in your newsletter.
Link to your blog posts. Remind your readers of your most recent blog posts, and link to ones you want them to check out.
Paid newsletter. Charge readers a small fee to subscribe to your newsletter with sites like Substack.
13. Sell memberships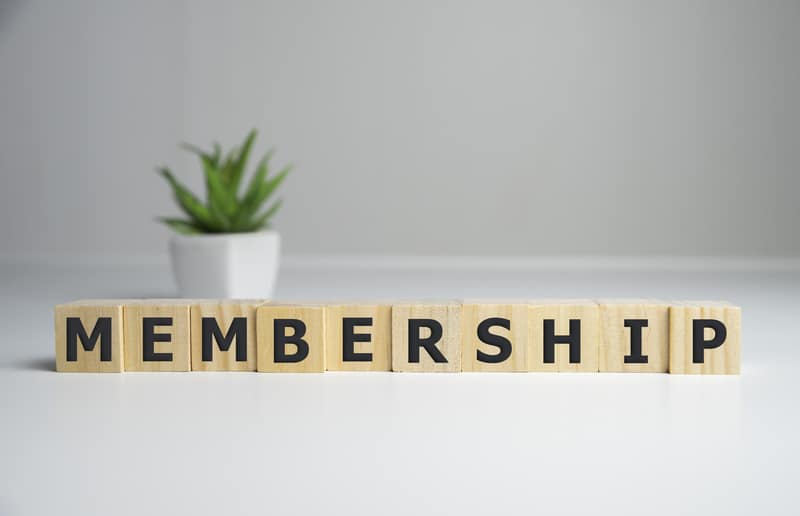 Having a membership or restricted area of your blog is a great way to charge your super fans for the privilege of receiving specialized content.
The exclusivity makes them feel special
They can be part of a like-minded community
People value more what they pay for
Types of memberships:
Paywall. This restricts users from using certain areas of your site until they have paid a fee.
Community-based. This is where you create a forum or exclusive space for paid members to communicate. You can offer extras like a community only newsletter, Facebook groups or special offers to give this more value.
Get started
Create a membership idea. Find out what your customers need and want from you. This is what they will pay for.
Pick a membership model. Decide what type of membership model you want to use, and how much to sell it for.
Choose a membership plugin. Download the membership plugin which works best for you.
Sell. Promote the paid membership within your free, open access posts.
14. Host a webinar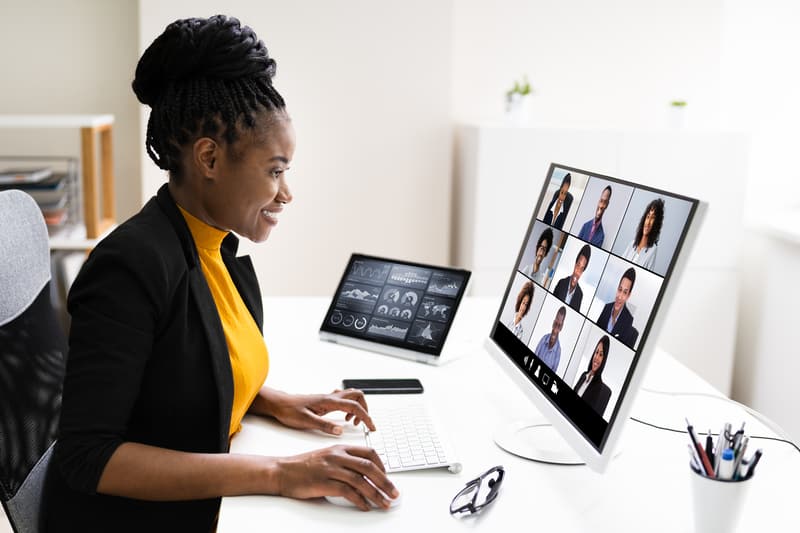 Turn your blog posts full of expertise into a paid webinar to monetize the value you are already giving people.

Many people take information in better when they hear it instead of reading it, and will value your content in video form enough to pay your chosen ticket price.
Learn from this quote:
Charging a fee for these sessions can be just what it takes to separate the bystanders from committed listeners.

Paid webinars should have higher attendance rates, and you'd expect viewers to stay for longer. If they've committed real money to be there, it doesn't make much sense for them to skip the session altogether.

Livestorm conferencing software
Get started
Create your webinar. Repurpose your blog content into video form.
Advertise. Use your blog posts, newsletter and /or Facebook ads to sell tickets. You can even consider creating landing pages with videos that are converting better!
Host. Perform your webinar (either live or not) on reliable software.
Follow up. Send a download of the webinar to all of your customers afterwards with a reminder of anything you're trying to sell.
15. Sell your blog or flip websites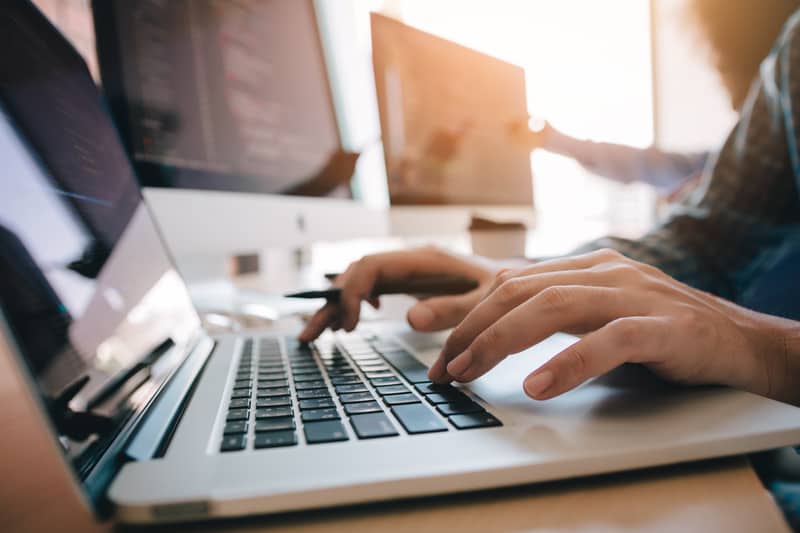 If your favorite part of blogging is the actual process of creating it, then website flipping could be for you.
It takes time and skill to create a website and generate traffic to it, so many people will pay for one that's already up and running.

Once you've sold your blog you can enjoy the lump sum or repeat the process and make a business of flipping websites.

You could also offer your services as a freelancer and create personalized blogs to order.
Wondering how much blogs sell for? Depending on your niche and how many visitors your site can attract, you could sell a blog for 5 to 6 figures. To give you some indicator, back in 2007, the blog TreeHugger.com was acquired for a hefty sum of $10 million.
"You don't need to buy a 6-figure high-end website from the get-go. Just stay in your comfort zone and buy something that you are comfortable affording. It could be as low as $1,000 or $10,000 depending on your finances."

Mohit Tater

Website flipping sites:
Get started
Create or buy a website. Look for sites in a good niche with no Google penalties.
Get traffic. Optimise the sites existing pages and create new SEO posts.
Monetize. Add new methods of monetization to the site (such as the ones in this post) and rapidly increase the monthly revenue.
Profit. Sell your site on one of the above sites for 20-30 times the monthly revenue your website makes.
Repeat. You can do this an unlimited amount of times.
16. Create a directory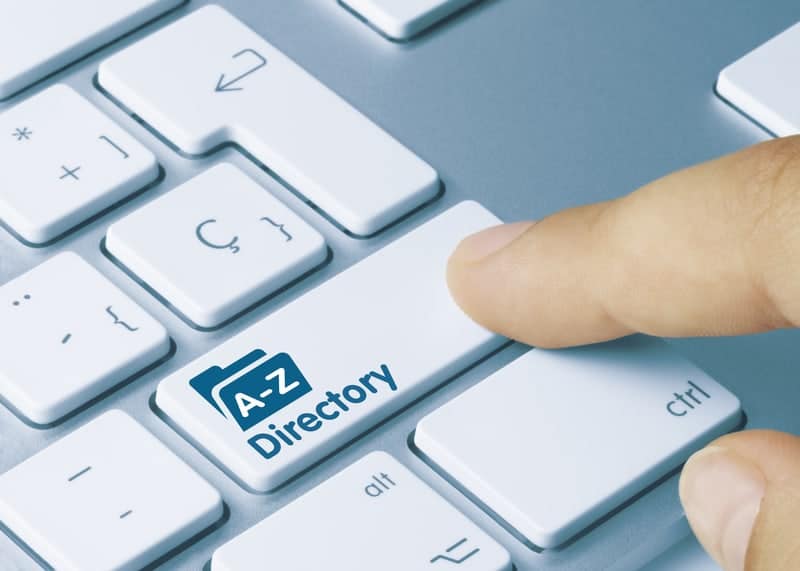 Creating a directory is another way to create value for people. When you create value, there's the opportunity to make money.
Different directories you could monetize on your blog:
Job boards. Create a jobs board where businesses pay to post their open positions to your community.
Calendars. Create a calendar for all of the events within your niche and charge brands to be featured.
Real Estate. Charge homeowners within your niche for a listing. You can charge a flat or recurring fee.
Tips for increasing your earning potential:
As well as charging the businesses to list their homes, jobs postings and events, you can also charge the customers viewing them. You can charge to send out the newest listings to them via email or for first-look access before they go live on the site.
Add affiliate links to the products and services listed so you make money from sales purchased through your link.
Add premium options for a higher fee. Such as the 'Featured' option that Gumtree offers sellers to put their products at the top of the page.
Get started
Establish a need. Work out what kind of directory your readers need.
Monetize. Decide how you want to monetize it as well as any extra ways to increase your earning potential.
Pick a plugin. Choose a directory plugin for your website.
Create your directory. Plan out, build and continuously improve the features of your directory.
Promote. Let everyone know that your directory is live and how they can access and support it.
FAQ – How to make money blogging
How fast can you make money from a blog?
It takes a while, usually.
That being said, you can technically start making money in a week.
But realistically, expect at least 3-6 months to make a smaller income, and up to 1-2 years to make a living.
How much money can you make as a blogger?
According to Indeed.com, the average blogger in America earns $31,058, but there are also people who make 10 times that every month, and others who make nothing at all.
The cool thing with making money as a blogger is that there's no income roof.

If you're willing to put the time and energy into creating a super-high-value blog and then monetizing it properly – the earning capacity is unlimited.
Do you have to start a company to make money from a blog?
You don't have to start a company before earning money from your blog.

Once you start making a significant amount of money, you should consider setting up a company for legal reasons and for a better tax setup. Talk with your accountant when you get to that stage.
Which are the most successful blogs?
From a financial standpoint, the most successful blog of all time is The Huffington Post (also known as Huff Post) which makes $14,000,000 a month.
Arriana Huffington created the news site in 2005 and its estimated worth today is over $1 billion.
Some other top-earning blogs include:
Engadget – $47.5 million a year (tech)
Moz – $44.9 million a year (SEO)
PerezHilton $41.3 million a year (celebrity gossip)
What's the quickest way to make money blogging?
That depends on your industry and the type of blog you have.
Advertising is generally a quick and easy way to start making money.
Affiliate marketing can also be very fast if you already have a good traffic source.
How much money does it cost to start a blog?
You can technically start a blog without any money.
With websites like Medium and WordPress, you can start blogging today without any investment at all.
However, if you want to earn money from your blog as a living, I believe it's worth investing a bit of money in a domain and affordable web hosting.
How to increase your blog traffic?
So you've learned how to monetize a blog, but before you can start making some real money, you need to get traffic.
Here are some ways to get traffic:
Search Engine Optimisation (SEO)
Paid advertising
Write consistently valuable content
Promote your posts on social media
Email marketing
Partner with brands and other bloggers for giveaways and guest posts
Influencer marketing
Not sure where to start with SEO? Here are some basic SEO techniques.
Do bloggers pay tax?
Yes, you need to pay tax on the money you make from blogging.
How and how much will depend on where you live and how you're earning money from your blog.
Speak to an accountant or advisor if you're unsure.
The conclusion
I created this post for everyone asking me how to make money with a blog.
As you can see, there's more than one way to do it.
There are so many different options for monetizing your blog. As long as you're willing to be creative and disciplined, you could be successful with any of these 15 methods.
Hope you found this post useful, and that you're inspired to start making money with your blog – and were reassured that, yes, it is possible.
How do you make money blogging? Do you have any other monetization methods? Please comment below!