Even the most successful entrepreneurs need some motivation and inspiration from time to time.
Personally, I feel there is no better way to kickstart or refocus my business appetite than to watch an inspirational movie with an underlying message.
Every now and then I share some the entrepreneur movies I find really inspiring on my Instagram. I really love movies about success, because it gives me this burst of energy to go out and execute on my ideas.
So, now I decided to collect those movies and make my own list of the best inspirational movies of all times.
My favourite type of movies are the ones that leave me feeling motivated, energised and deep in business thoughts.
Hiring: See available intrapreneurs jobs.
I have put together a list of my top 10 must watch movies for entrepreneurs.
These inspiring movies are actually useful and can help you to become a better entrepreneur.
They are in no particular order, and all the movies I have chosen vary in storylines. But, they all have an underlying entrepreneurial message which can be drawn out.
Make sure to leave a comment if you have any other great inspiring movies you would like to share.
Top 10 most inspirational movies for entrepreneurs
1. The Pursuit of Happyness (2006)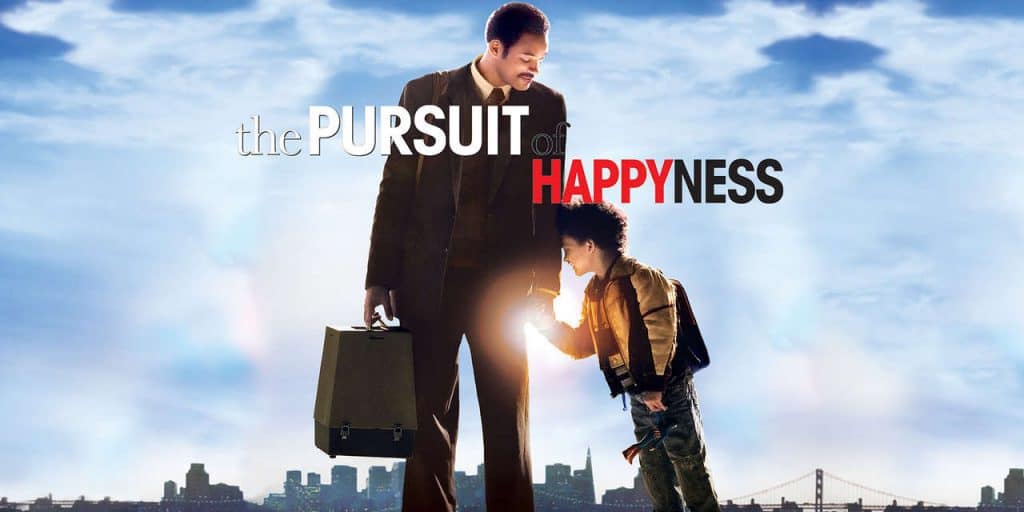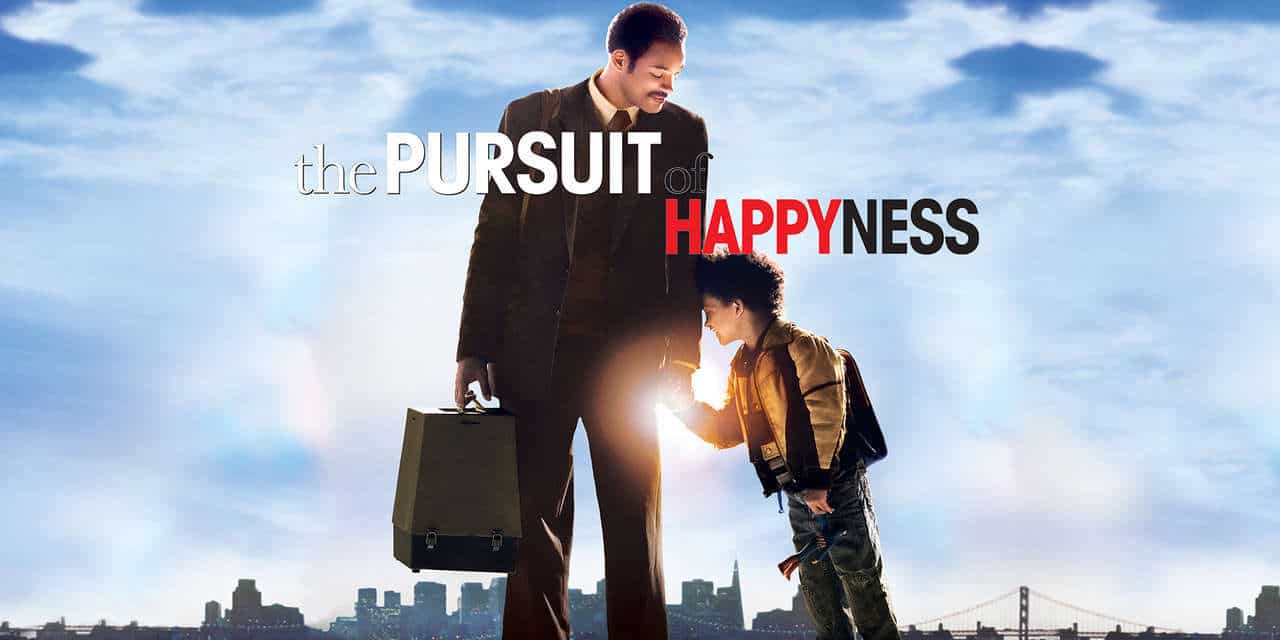 Perhaps this is one of the most inspiring movies I have ever seen personally.
Whenever I need motivation, this is the best movie for me to watch.
This is actually one of the most common movies that many successful companies wants their employees to watch.
Based on a true story, Chris Gardener (Will Smith), is a single father to his son Christopher (Jaden Christopher Syre Smith) who will stop at nothing to redeem his family from poverty.
This movie is listed in my top 10 inspirational movies as it gives a clear message that we need to be ready to work hard in our business ventures, regardless of the situation.
It is important that we don't take anything for granted and be prepared for every eventuality. Hard work and dedication is key and these principles shine through in this film.
I recommend you watch this movie as it will be sure to kick-state a drive to overcome hardships in our own pursuit for happiness.
Key Takeaways
Dedication and hard work must be given when trying to reach your goal
Don't give up! Even when it gets tough, keep a positive mental attitude
Believe in the process
2. The Founder (2016)


I believe this one of the best business movies and is a must watch for all entrepreneurs, especially those in the sales and marketing sectors.
The giant food chain, McDonald's, is known worldwide. This movie is about the two brothers who started the company and the man who actually founded the global food chain.
It also shows how a willingness to succeed, hard work and commitment often leads to success, whilst emphasizing just how cruel business can be when you are not as strong minded or as confident you should be.
The Founder is a gentle reminder to stay hungry and not to get set in your ways with your entrepreneurial endeavours. A really motivational movie.
At the same time, you learn that there is always the risk of being overtaken by your competitors.
Key Takeaways
Willingness to succeed
Don't become content with what you have, always strive to be better and have more.
Strong minded and confident when delivering your business message
3. Wall Street (1987)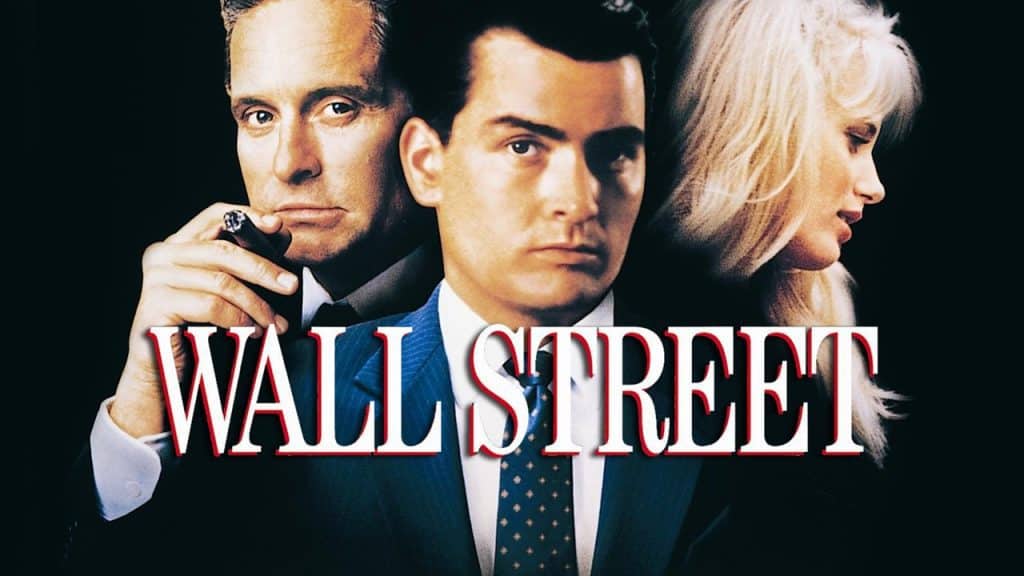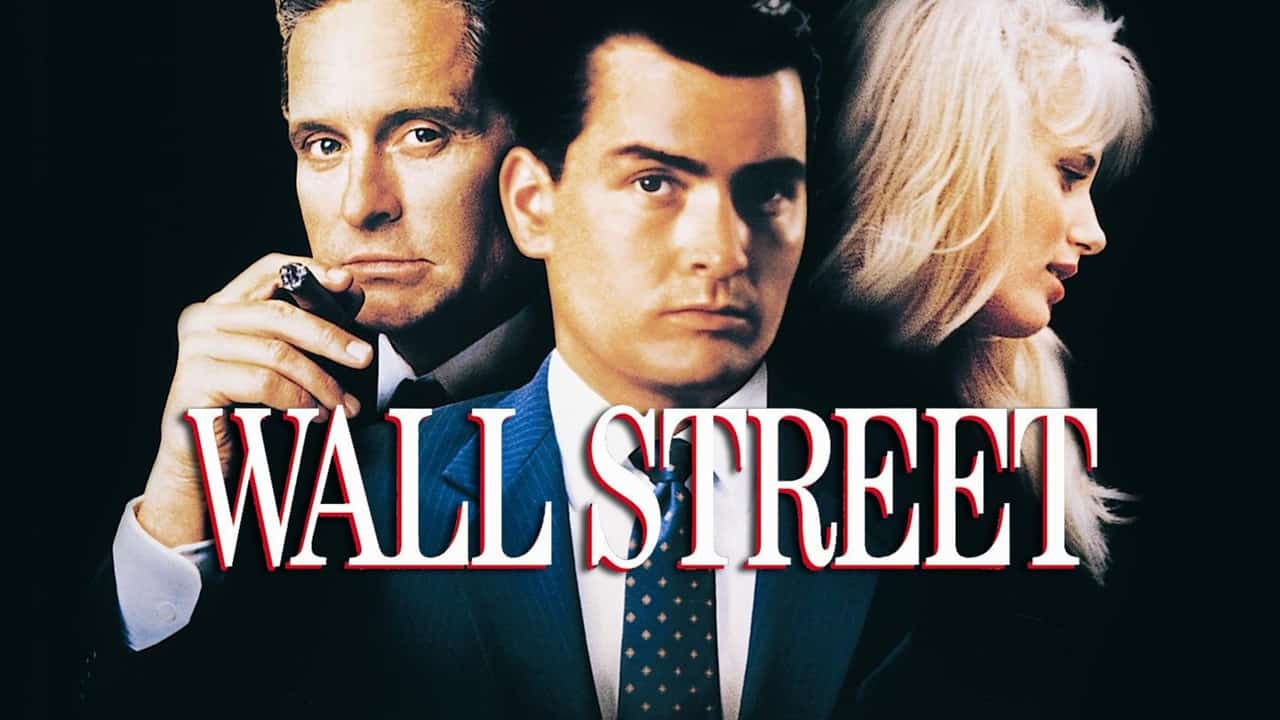 Gordon Gekko (Michael Douglas) is a Wall Street Shark who never seems to know "How Much is Enough". Bud Fox (Charlie Sheen), a young broker is envious of Gekko and does whatever it takes to become his acquaintance.
I feel this is one of the greatest business movies of all time, especially for the young and aspiring money brokers and entrepreneurs. It highlights both the emotional highs and devastating lows of being a part of the business world.
I believe a moral compass is essential in business and you need to be ready to make the right decision even if it is the harder one to make.
Key Takeaways
Hard work and dedication
Knowing what you want and working until you reach it
Be prepared to make tough decisions in business where both personal and professional morals are tested.
4. The Social Network (2010)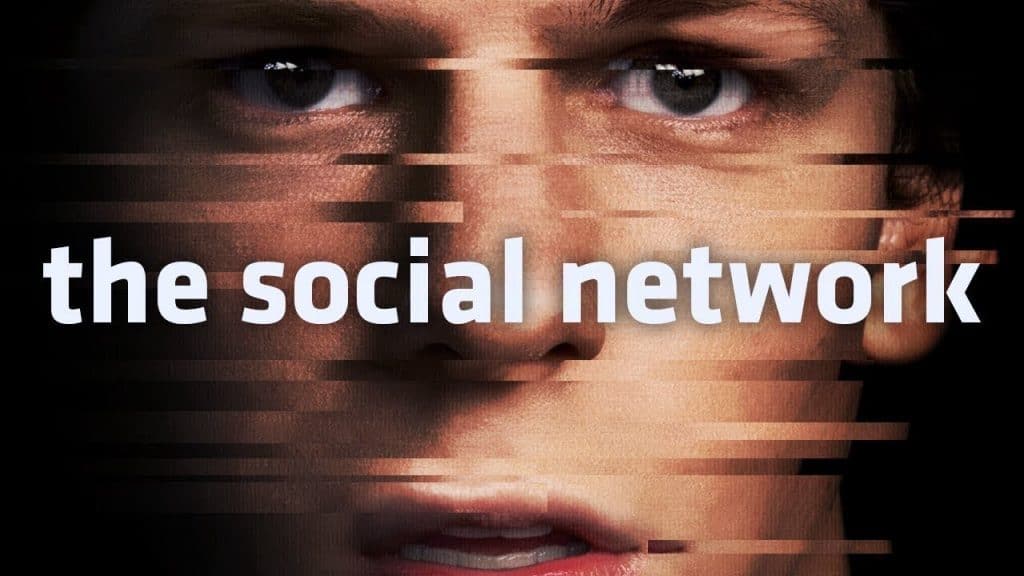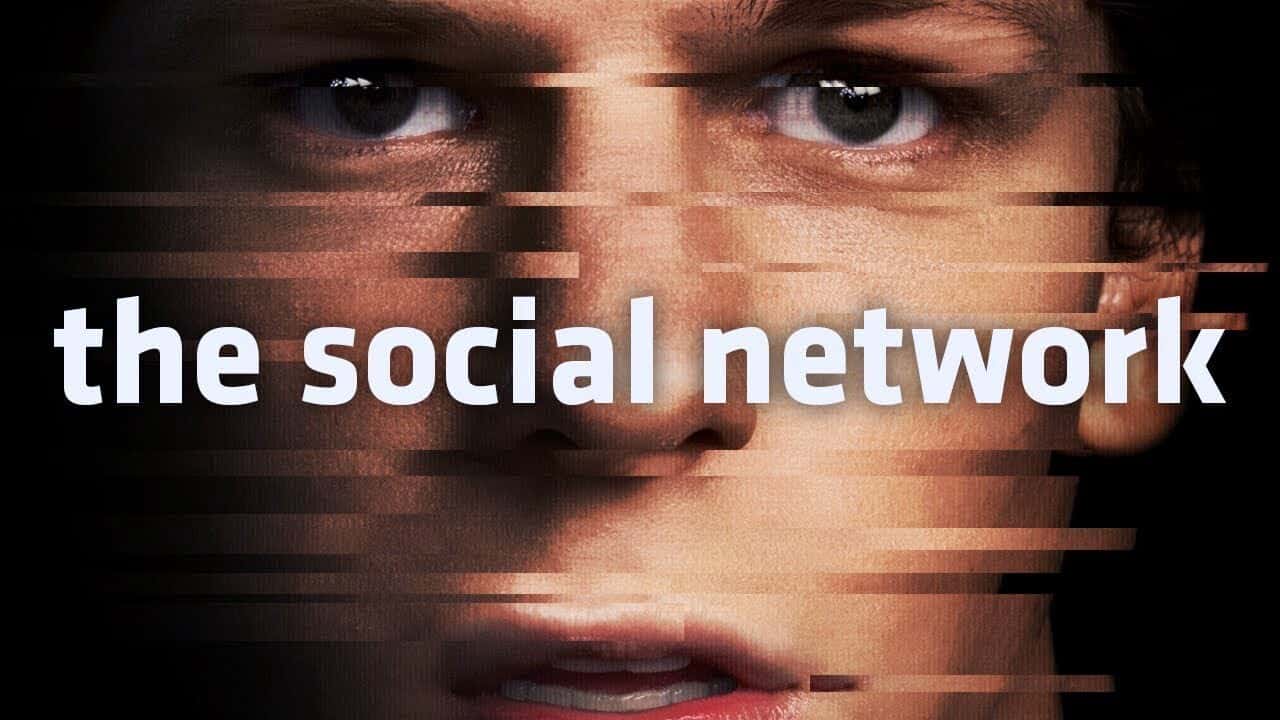 Undoubtedly one of the best entrepreneur movies of all time, The Social Network tells the story of Mark Zuckerburg and the things that he went through as an entrepreneur and developer to get where he is today.
The film also addresses the darker side of entrepreneurship and the things that can come with becoming successful quickly. One could definitely ask the question: should I really become an entrepreneur?
In the entrepreneurial realm of coders, The Social Network provides evidence that patience and hard work is needed before success can happen.
The Social Network can also be used as a reminder that large companies, such as Facebook, didn't get where they are today by accident or luck. This movie shows there is no easy-way to becoming a billion dollar business.
Key Takeaways
Becoming an entrepreneur isn't a ticket to quick success
You must work hard to achieve your goals
Use your enemies to drive your motivation
Insight into Social Media
5. Rocky (1976)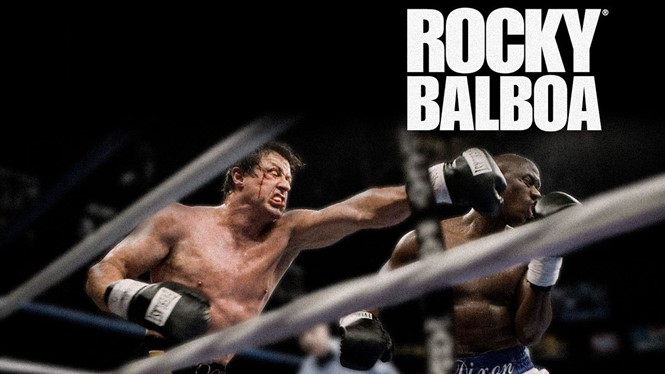 A classic motivational film which is loved by millions, I would recommend watching Rocky as it shows that sometimes you don't have to win, in order to improve.
Rocky is a film all about being the underdog in a situation. A character we are now all too familiar with and often root for.
All new entrepreneurs are essentially underdogs and thus Rocky's self-discovery throughout the film is an inspiration for us all to get to know ourselves better and believe in our ability regardless of our experience.
Key Takeaways
Never worry about being the underdog amongst your competitors
Hard work and dedication is often rewarded by results
6. Joy (2015)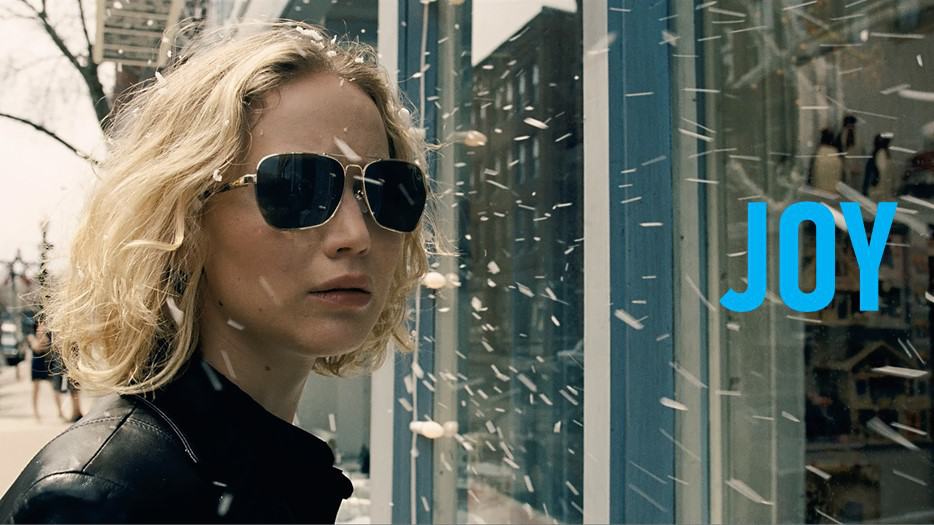 Joy is a movie about perseverance and overcoming business problems through hard work and dedication. As viewers see Jennifer Lawrence build her empire, it teaches an essential business lesson; if you truly believe in something, do everything you possibly can until you achieve or reach it.
I strongly believe this is one of the best business movies of all time. It really does showcase how using different marketing techniques and platforms can boost sales and brand awareness on a large scale.
Key Takeaways
Be patient and believe in the process
Gender equality. It is not only males who can be successful entrepreneurs.
Never be afraid of trying different marketing methods for your products.
7. Jerry Maguire (1996)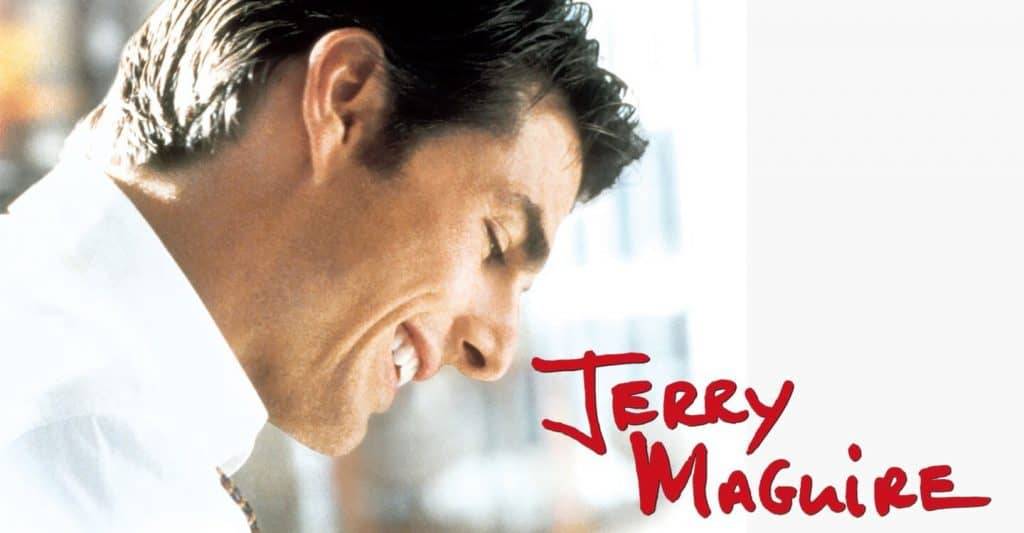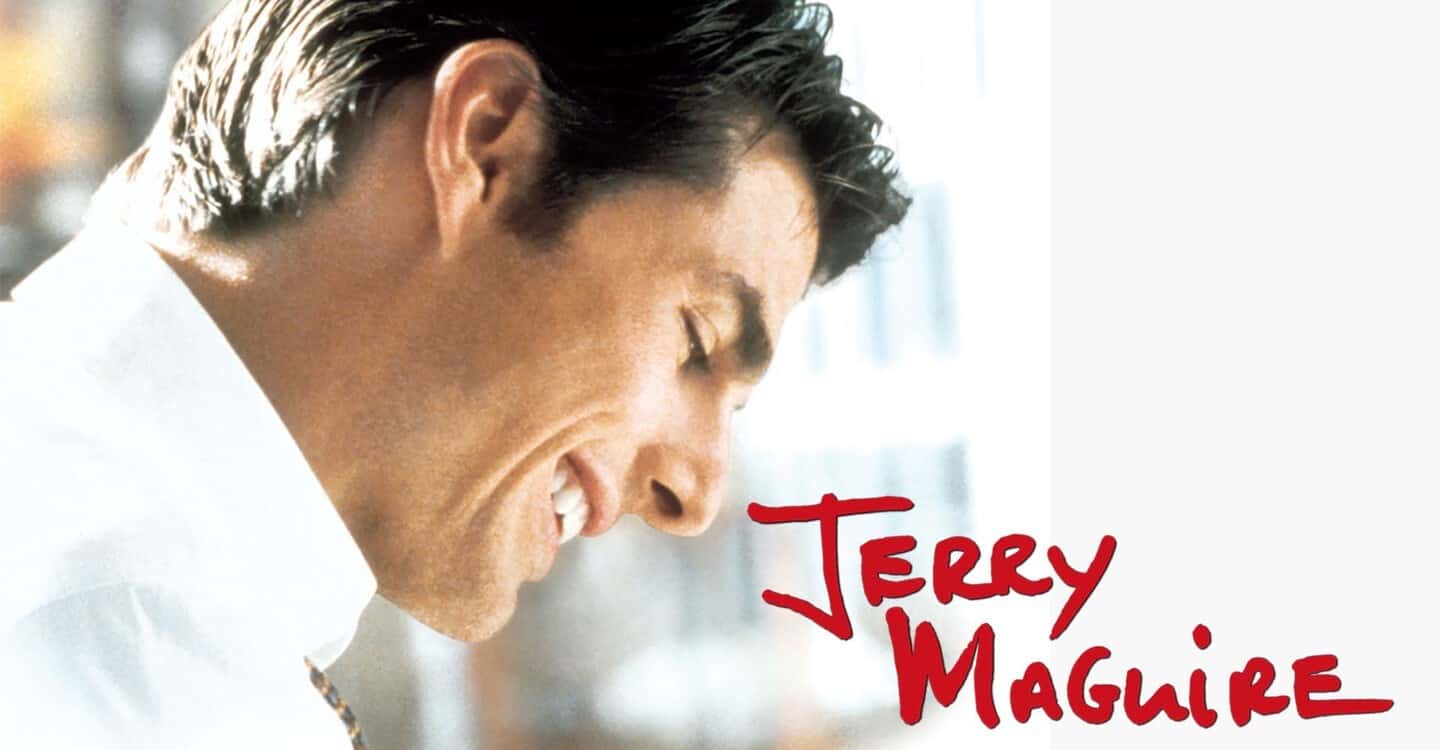 The movie shows a sense of compassion and highlights that in entrepreneurship, people often pay for who you are and not always the money which you may bring them. In this movie, you can soon start to see the difference between perceived success and actual success.
The Jerry Maguire movie revolves around self-discovery.
As an entrepreneur, Jerry understands that there is a need for money in business, but he starts to understand that relationships with people are more valuable than money itself.
Key Takeaways
Networking and relationships are important for entrepreneurs
Having good communication skills are important
The difference between perceived success and actual success
8. Moneyball (2011)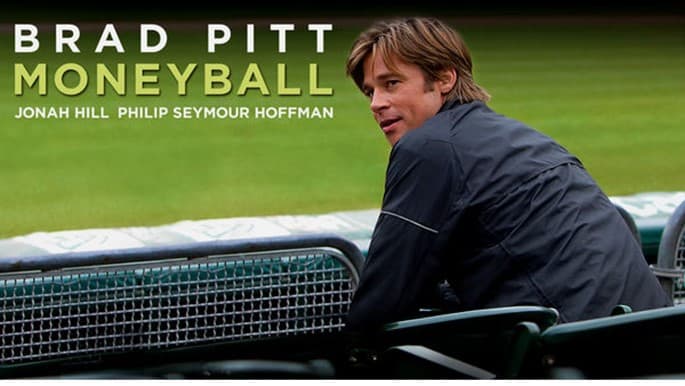 The Moneyball movie demonstrates how entrepreneurs who work hard and make well researched and education decisions can achieve incredible achievements without necessarily having large sums of money behind them.
Really one of the best entrepreneur movies when it comes to leveraging strengths.
I would recommend to watch this movie as it combines many essential traits of entrepreneurship and those to build a successful business. It also highlight how planning and research can turn some perceived disadvantages into pure power.
Key Takeaways
Having start-up capital doesn't automatically mean success
Working together with someone else in a partnership can bring other ideas and a different perspective to the problem
Try new methods of approach
9. Boiler Room (2000)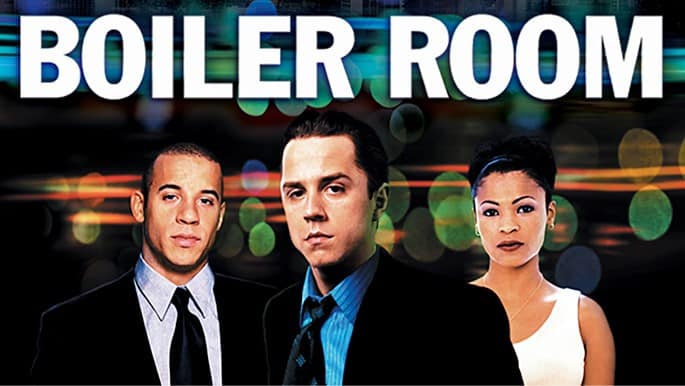 This is one of the most inspirational movies for traders and young entrepreneurs. The movie features a magnificent speech by Ben Affleck's character that is sure to open your eyes to the world of business and money.
Boiler Room shows us that it is this a distinguished level of dedication and passion that drives success, a level of success which is almost contagious.
A movie which reminds us that to succeed, we need not necessarily be smart but we must show respect and believe in our own drive and ability.
Key Takeaways
Hard work and commitment
Always be curious. Ask questions and investigate everything. You might be missing an opportunity.
Despite being a successful entrepreneur it is still important to have personal morals and to do the 'right thing'
10. Glengarry Glen Ross (1992)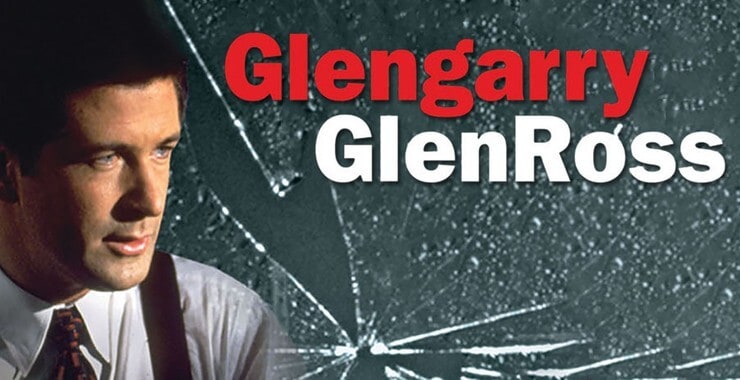 Another great entrepreneur movie. This is a must watch for entrepreneurs as the film deals with concepts such as AIDA (Attention, Interest, Decision, Action), the well-known and unbreakable marketing technique.
It is also a must watch for people who have a team working for them or someone in a position of authority. Glengarry Glen Ross highlights how a bosses decision can affect the whole workforce.
A notable line from this movie is the ABC's, as in "Always be Closing. A line which has resonated throughout real-world businesses and sales teams, even in today's world.
Key Takeaways
Incentives or challenges to teams create a sense of action and uplift amongst workers.
There should be rules and a sense of understanding in the workplace
Get a motivational boost by watching inspiring movies
So that's the list of the best entrepreneur movies I personally love watching.
I find it very useful to watch movies about success because it inspires me to work harder and reminds me of what's important in business (and life overall).
As an entrepreneur, I understand the value of constantly keeping myself motivated, so that I can perform my best.
In all the movies which have been mentioned in this post, there is a common thread which binds them all together – persistence and hard work.
It doesn't matter if you are great at what you do or have all the money in the world to start your business. It is the relentless pursuit of the thing that you want the most that will determine your overall success.
These motivational movies can help you to lighten the fire inside of you to get started on that pursuit.
I feel the best types of business movies are the ones that are relatable and meaningful to the viewer. As entrepreneurs, we often have to go through various stages and set-backs on our path to success.
Many of us can identify and relate to movies which showcase dedication, commitment and hard work, some of those common traits in successful entrepreneurs.
The ones listed in the blog post, I believe are among the best movies for entrepreneurs.
Did I miss some inspiring business movie that just must make the list?
How would your list of best motivational movies look? Share in comments below!