I've been making passive income since 2010. And I haven't been employed since. In this article, I'll share 10 smart passive income ideas that almost anyone can start.
Today you'll learn how to make passive income online with the 10 best passive income ideas of 2023.
You're probably here because you also want to leave the rat rate and build something more sustainable for your mental sanity.
When we work a 9-5 we're limited by the most expensive commodity on earth, time.
"If you do not find a way to make money while you sleep, you will work until you die."

Warren Buffet
That's why many people are drawn to passive income opportunities so that they're not restricted to the number of hours they can work.
You can take breaks for travel, illness, or even sleeping and still be making money.
Who doesn't want to make money while they sleep?
Another bonus about making passive income is that you can do it digitally, which means you're not tied down to a specific location.
But since you're already here, you're probably pretty aware of all the benefits of creating a passive income for yourself, so I won't bother too much on this.
Let's get into it.
Key takeaway
Creating a passive income isn't too difficult 2023, there's more opportunities than ever. All you need is time, the right information, and a bit of finesse.
Active vs passive income
Let's just clarify the difference between a normal income and passive income.
Active income
Income earned in return for a service. The most common form is a typical 9-5 job where you're paid a monthly salary. However, tips, commission and freelancing services are also all different types of active income.
If you don't do the work, you will not get paid. When you reach the number of hours you can do in a month, your income is capped.
Your income will only increase from you working more hours or getting a pay rise.
Examples: Wedding photographer, highschool teacher, freelance copywriter
Passive income
Income you continue to earn from a prior investment (time, money or both).
Once established, this income is not dependent on your time so if you step away you will continue to earn.
The income can increase indefinitely because it is not capped by your ability to work more hours.
Examples: Stocks, photography, online courses, e-books.
Categories of passive income
The main categories of passive income can be split up into the following five terms.
1. Investment
The income you earn in return for a financial investment such as stocks, shares or interest.
2. Advertising
The money you earn from companies who want to advertise on your online space (such as a blog, directory or Youtube channel) or physical space (like a magazine or shop window).
3. Real estate
Income earnt through renting out your property such as a home, commercial building or car parking space.
4. Educational
The money you make from selling educational products such as digital courses, events and pre-recorded webinars.
5. Royalties
Royalties are small payments you receive every time somebody purchases something you previously created, such as a book or song.
Top 10 best passive income ideas 2023
There's no good or bad passive income ideas.
Each passive income strategy depends on your skills, passions and lifestyle requirements.
I've collected the 10 best passive income ideas for 2023 according to my own experience and research.
This list is in no particular order, and to help you work out which might be more suitable for you right now. each of these passive income ides are rated based on:
Difficulty
Time
Financial investment rating
Let's get started. Here's the top list of passive income ideas 2023:
1. Create an online course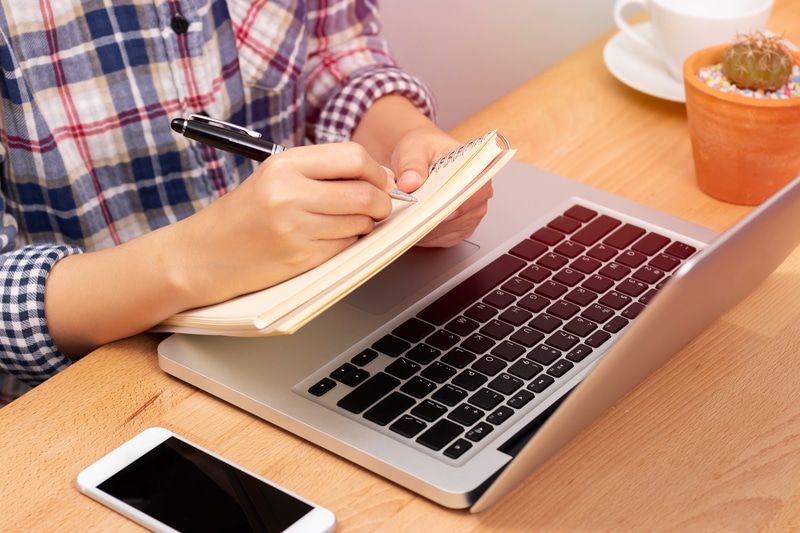 Creating an online course is one of the best ways to make passive income without sacrificing your time. There are so many different options, and you can make it as simple and affordable as you need.
But the best part is, once you've made your course you can continue to reap the rewards way after the work is done.
The only ongoing work will include selling your course, updating information (if needed), and responding to comments. However, this could all be easily outsourced if you make enough profit to pay for a virtual assistant.
I added this on the top of the best passive income ideas because educational products have been exploding last decades, and almost anyone can create a course, as long as you have some expertise that others are willing to pay for.
Investment breakdown
Difficulty level: 4/5
Financial investment: 3/5
The time it takes to earn: 3/5
Get started
Choose a course topic. Make sure this fills an existing need and is in line with your expertise. You don't necessarily need to be a master at something to create a course on it, but you need to know more than the customers you're selling it to.
Pick a format. Decide where to sell your course, and on what platform. You could set up an email sequence (after verifying emails, of course), or use a professional course platform such as Teachable or Skillshare.
Create your course. Plan out and research your course material, and then film, write and edit together everything you need. You can test it out on friends and family to get feedback.
Get selling! Promote your course with paid adverts, social media campaigns and through your blog or newsletter. To speed up, you can refer to campaign management tools that make promotions efficient and easy. Of course, If it's a great course, word of mouth advertising should take over making it truly passive.
2. Dive into dropshipping
Dropshipping is a smart passive income opportunity as you can make very high returns for little upfront costs.
Unlike a usual product-based business, there's no risk or stock investment. You don't buy the product until an order has been made from a customer on your site.
The difficulty in creating a successful dropshipping store is choosing the right products and knowing how to sell them.
Once you have it up and running, most tasks can be outsourced, making this income stream very passive. However, to get to that point you need strong selling and marketing skills to get customers on your site.
Investment breakdown
Difficulty level: 4/5
Financial investment: 3/5
The time it takes to earn: 4/5
Get started
Create an online store. Use a platform like Shopify to easily create your own eCommerce store.
Pick your products. Experiment with different white-label, ready-made products that you can sell on your store.
Create a brand. Perfect your branding to stand out within your niche and get noticed by your target audience through social media or paid ads.
Profit. Make an order with your supplier for every product brought on your store, and keep the remaining profit while they deal with the shipment.
3. Become an affiliate marketer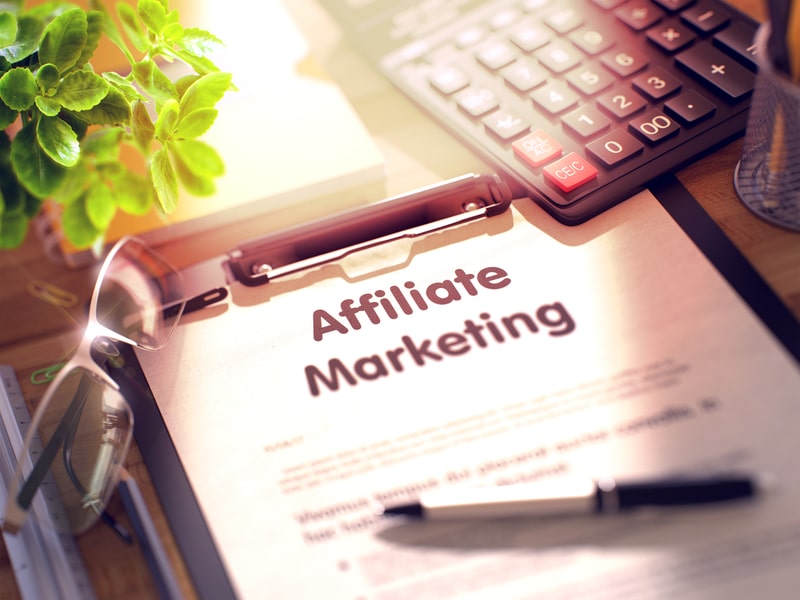 Affiliate marketing is one of the most best passive income ideas out there for people who enjoy reviewing products and services.
All you need to do is add affiliate links for products you promote or talk about online, and you make a portion of each sale made through your link.
I have created a completely free course all about this called The Affiliate Method which will teach you exactly how to get started.
Investment breakdown
Difficulty level: 3/5
Financial investment: 1/5
The time it takes to earn: 2/5
Get started
Sign up to affiliate networks. They work as a link between the advertisers and the publishers. See my top recommendations here.
Create digital content. Create high-quality online content about the products you're linking to. This could be in the form of blog posts, reviews, Youtube videos or social media posts.
Scale. Drive traffic to your content to increase the sales made through your affiliate links.
4. Invest in dividend-paying stocks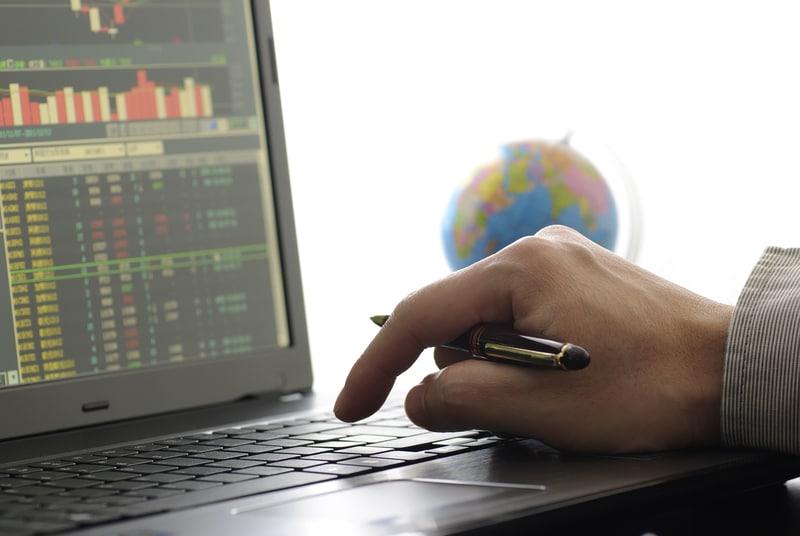 This passive income idea is not necessarily a newsflash to anyone, but nevertheless, I know a ton of people who created a substantial passive income from investing in the right stocks.
By investing your existing money into dividend-paying stocks you can generate a new passive income.
This type of investing is great because you don't need to sell the stocks to make an income but you do need to invest a good amount of money in the beginning, and have expertise in investing.
This is more of a make your money make money option, rather than one for people trying to build their wealth from nothing.
Investment breakdown
Difficulty level: 2/5
Financial investment: 5/5
The time it takes to earn: 5/5
Get started
Research. The only time investment will be the research and due diligence to find the stocks to invest in. You can also outsource this to a paid professional if you prefer.
Invest. Start with small investments until you feel more confident, and then build on this over time.
Profit. You'll make a steady passive income from your money, that can continue to grow.
5. Write an E-book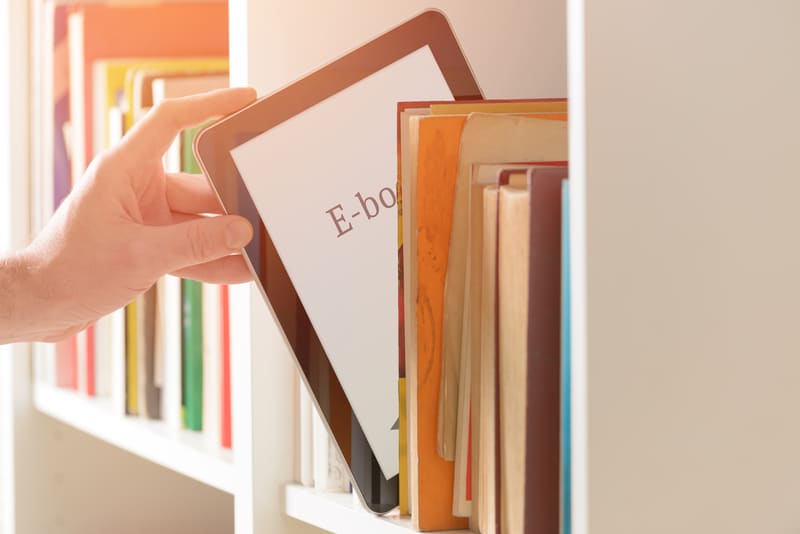 Writing an E-book is one of the most popular ways to make passive income out there.
If you already have existing knowledge on a subject, all you need to do is package it up into a book and you could be making money before you know it.
There is very little financial investment in creating an E-book, but it will require time and skill to write it.
Investment breakdown
Difficulty level: 4/5
Financial investment: 1/5
The time it takes to earn: 5/5
Get started
Write your book. Research, write, edit, and design your E-book.
Pick a format. Convert your E-book into your desired format, depending on the type of device it will be read on (Kindle, Mac, PC, etc).
Sell. Sell your E-book through social media or paid ads. You can try giving the first chapter away for free as a lead magnet.
6. Rent out your spare space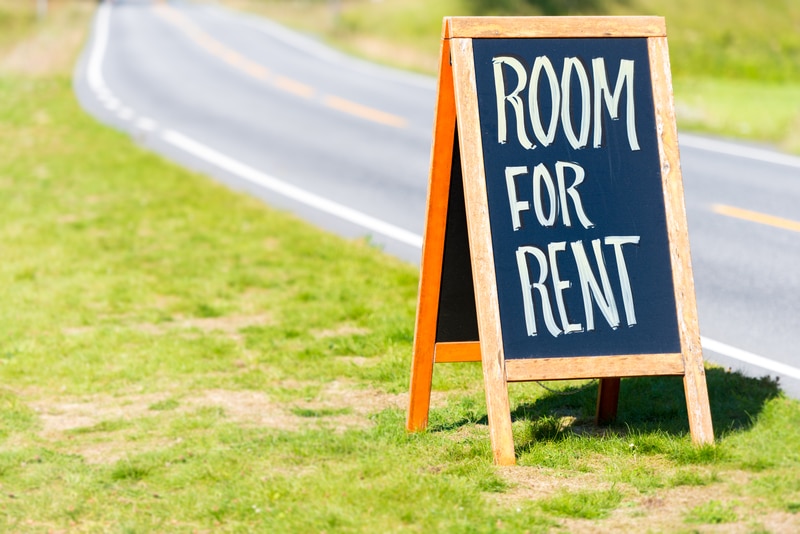 There are many smart passive income opportunities involving real estate of some kind. The cost and difficulty really depend on how you choose to do it.
For example, if you own a house with more bedrooms than you need you can easily rent one out with a company like SpareRoom. Or if you're not using your parking space you can earn a completely passive income with Stash Bee.
However, if you choose to buy to rent or rent out a property or room for holiday lets with Airbnb, for example, you will have to spend more time and resources on your endeavor.
Investment breakdown
Difficulty level: 1/5
Financial investment: 5/5
The time it takes to earn: 2/5
Get started
Look at your spare space. What can you offer people? A parking space? Home? Spare bedroom? Holiday let? This is the first thing you need to decide.
Advertise. Advertise your space on any of the above sites with pictures, a description and your price.
Profit. Make money every time someone uses it!
Scale. There is a lot of room to scale with real estate. If you reinvest some of your profits into a property manager, or cleaner for you Airbnb room, for example, you can continue to buy and rent out spaces and make a totally passive income.
7. Create an app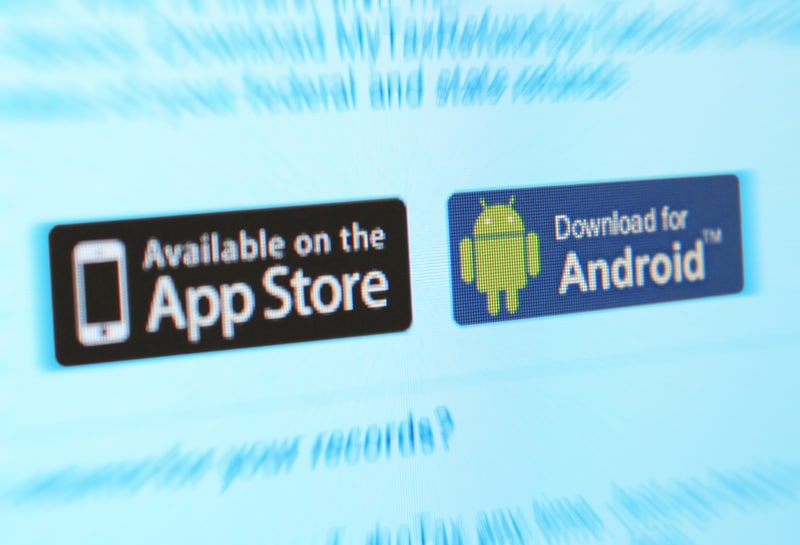 Creating an app is one of those passive income ideas that could make you very wealthy indeed.
If you have an amazing idea for an app that either solves a problem or creates hours of entertainment you could be on to a winner.
However, this idea won't work for everyone. For starters, you need to either have software-developing skills to make one yourself or pay a lot of money to have one made.
Either way, the start-up costs are higher than the other options on this list. But if you create the next Uber then it might just pay off.
Investment breakdown
Difficulty level: 5/5
Financial investment: 5/5
The time it takes to earn: 3/5
Get started
Brainstorm. A great app starts with a great idea. What skills or interests do you have? What problem can you fix? How much money do you have to work with?
Design your app. Either on your own or with the help of a developer, you need to design exactly how you want your app to look and function. And then the difficult part, create it.
Release it. Once your app is ready to go, you can release it to the world. To be featured in the App store you'll need Xcode built-in.
Profit. You make money from every sale your app makes, and if it's successful you can even increase your earnings by advertising other businesses through the app!
8. Create P.O.D products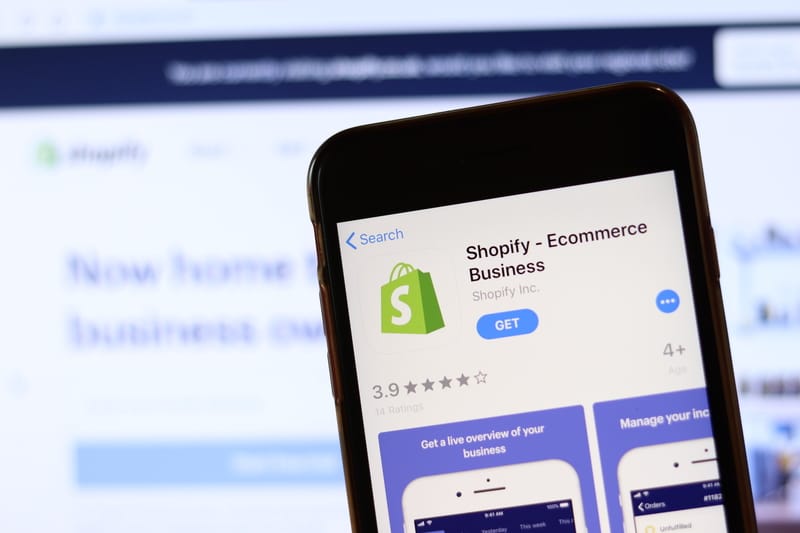 Print-on-demand, also called POD, is another of those very popular passive income oportunities 2023.
Like dropshipping, this is a way to sell products without investing in stocks or dealing with shipping issues.
This is the perfect option for creative people who love designing but don't want to spend time on all of the business sides of things – and it's very passive.
Once you've got your designs up for sale anybody can purchase them either through your own shop or a third-party seller, and you can continue to make a profit for years to come.
Investment breakdown
Difficulty level: 2/5
Financial investment: 1/5
The time it takes to earn: 4/5
Get started
Create your products. Add your own designs to customisable products (such as greeting cards, t-shirts and phone cases) through a website like Printful.
Create a brand. Create a recognisable brand that appeals to your target customer. You can also create a store through Shopify, or sell directly to a third party like Society6.
Sell. When a customer orders on your website it goes straight to the third party supplier you work with. They print the product, fulfil the order and send you a portion of the sale.
9. Earn with Google AdSense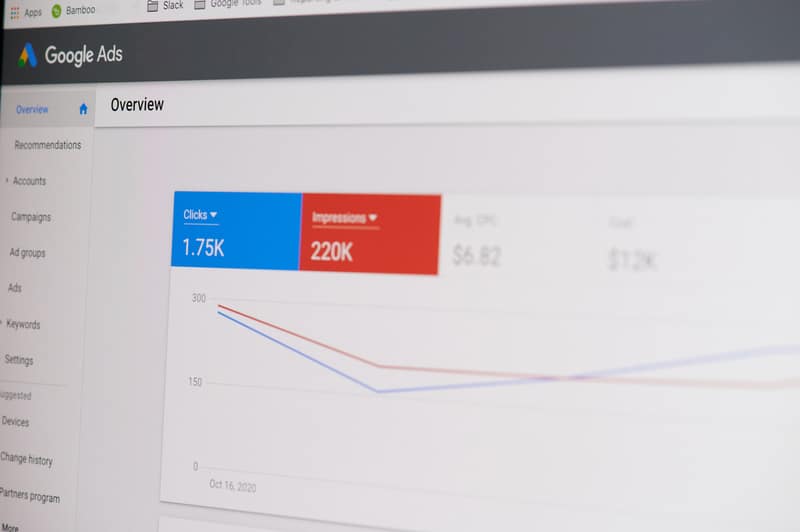 Google AdSense is one of the best passive income strategy if you have a popular blog, website, or Youtube channel.
It's free and easy to start and requires no time or effort from your side (as long as you already have plenty of website traffic).
You can use this revenue calculator to estimate how much you could be making.
Google will match you with relevant advertisers and put the number of adverts you choose onto your site. You'll make money through clicks (CPC) or advert views (CPM).
Investment breakdown
Difficulty level: 2/5
Financial investment: 1/5
The time it takes to earn: 4/5
Get started
Register. Sign up to Google AdSense. All you need is a phone, postal code and Google account to get started.
Profit. Make money every time somebody clicks on one of the adverts on your page.
Don't get suspended. This passive income stream will quickly dry up if you get suspended. Read this to make sure that doesn't happen to you!
10. Sell digital products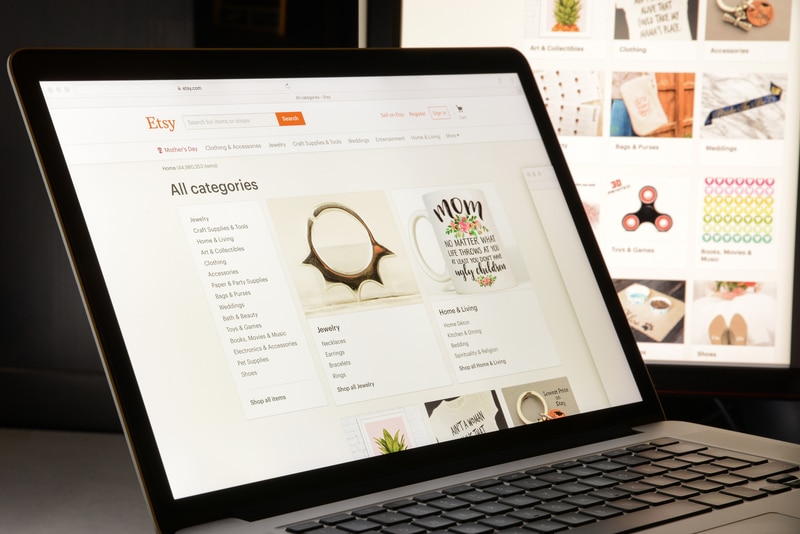 Selling digital products is one of the easiest and most affordable ways to make passive income online.
The options for selling digital products online are endless.
From website themes to art prints to music or fonts.
Most will cost you nothing but your time and skills to create and once they're ready to sell it's completely passive.
Investment breakdown
Difficulty level: 4/5
Financial investment: 1/5
The time it takes to earn: 3/5
Get started
Create your products. Make products that solve a problem for someone or make their life better in some way.
Choose a market. Sell your products on a third-party site like Etsy or Creative Market. For a totally passive income, automate it so products can be automatically downloaded upon ordering.
Questions about passive income
Is it easy to create a passive income stream?
The word passive can make passive income sound, well, passive. Which makes people think it will be a breeze and they'll be replacing their 9-5 in no time.
But most passive income ideas actually just require the investment upfront. Which, finically or time-wise, can be hefty.
You might also have to try multiple ideas out before you find something that works for you.
Passive incomes can also require previous training or skills. For example, it may be 'easy' for you to write an E-book on creating websites if that's something you are very experienced with. But for someone who isn't, it would be almost impossible.
How can I make a passive income with no money?
It is totally possible to make a passive income stream with no money. In fact, a lot of the options on this list can be done with no financial investment.
Check out this post for more information on passive income ideas that you can start with nothing.
How is passive income taxed?
A lot of people ask, is passive income taxable? The short answer is yes. Any income you make will require you to pay tax.
Passive income is generally taxed at the individual's marginal tax rate. In the United States, this means that the income will be taxed at the same rate as the individual's other income sources, such as wages or salary.
For example, if someone earns $50,000 in wages and has $10,000 in passive income, they will pay taxes on the combined $60,000 at their marginal tax rate.
It's important to keep in mind that passive income can take many forms, such as rental income, dividend income, or interest income, and each type of income may have different tax implications.
How to make passive income as a teenager?
As a teenager, there are several ways to make passive income, such as: investing in dividend-paying stocks, renting out a spare room on Airbnb, investing in real estate through a REIT, creating and selling information products like e-books or courses, and starting a dropshipping business and even consider developing it to the point so that you can sell an ecommerce business that is vertical and fully functional in the future.
However, it's important to note that some methods may require more capital or adult supervision to get started.
Can a total beginner make passive income?
You might be wondering how to generate passive income as a beginer, or if it's even possible.
Absolutely anybody can learn how to make passive income. Remember, we all have to start somewhere.
I've taught myself everything I know, and you can too. Whatever your income, location, gender, or skill set – there is a passive income for you. All you need is a laptop and internet connection to get started.
How to make passive income with NFTs?
To make passive income with NFTs, you can mint and sell your own digital assets such as art, collectibles, music, etc, buy and hold valuable NFTs, and earn royalties on the resale of your NFTs.
However, it's important to note that NFT market is speculative and the value can be volatile.
Final words
That's it, there you have it.
The best passive income ideas 2023.
I hope this article brought you one step closer to understanding how to make passive income and that you have some smart passive income ideas to consider.
Do you have another passive income ideas I forgot to mention?
Let me know your best ways to create passive income in the comments below.