Looking for value-packed entrepreneur blogs to follow? Here's the best business blogs by the absolute top online entrepreneurs.
Online entrepreneurship is hot.
When I started 15 years ago, people just thought it was weird.
The internet has become a place of opportunity, new ways of living, being your own boss and designing a life with your own rules.
People are also sharing more than ever. There's countless of really good blogs about entrepreneurship out there, and there's tremendous value to be absorbed.
So in this post, it's time for me to share my best entrepreneur blogs that brings me plenty of ideas and new perspectives on business.
Whether you're an entrepreneur, an investor, someone who is just starting out, or a leader in your company, there are certain people you should be following for new ideas and inspiration to get that extra edge in your industry.
Being a successful online entrepreneur myself, I believe a lot of that success can be attributed to the great entrepreneurs in this list.
Some I would even consider my mentors (they don't know about it). Thank you for existing.
Top entrepreneur blogs to follow for success
Here is a list of the top 50 online entrepreneur blogs on the world wide web you should be reading right now.
#1 – Tim Ferriss
Author of 4 Hour Work Week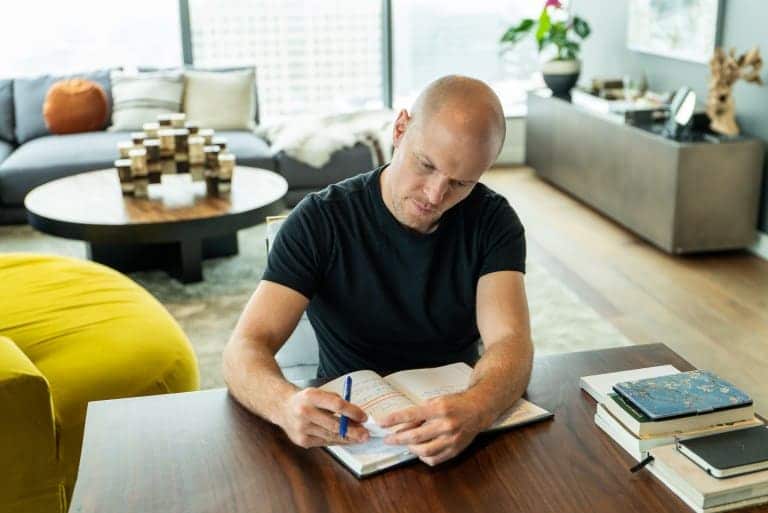 💡 Fun fact
Tim decided to make sales calls only from 8:00-8:30 am and from 18:00 to 18:30 pm which drastically helped him to get directly to decision makers and skip most gatekeepers
Known as the Guinness World Record Holder for the greatest number of dance spins, the author of 5 #1 New York Times bestsellers, the honourable man who has been listed as one of Fast Company's "Most Innovative Business People" and one of Fortune's "40 under 40, Timothy Ferriss is probably one of my favourite online entrepreneurs of all time.
As the host of The Tim Ferriss Show (the No. 1 business podcast on iTunes with over 400 million downloads) and an early-stage technology investor in Uber, Facebook, Shopify, Duolingo, Alibaba, and 50+ others, Tim is right up there with the top influencers of this day and age.
Just go check out his blog and podcast. You won't be disappointed. I promise.
🔑 Tim's best tip
You are the average of the five people you associate with the most
#2 – Kevin Rose
Podcast Host At The Kevin Rose Show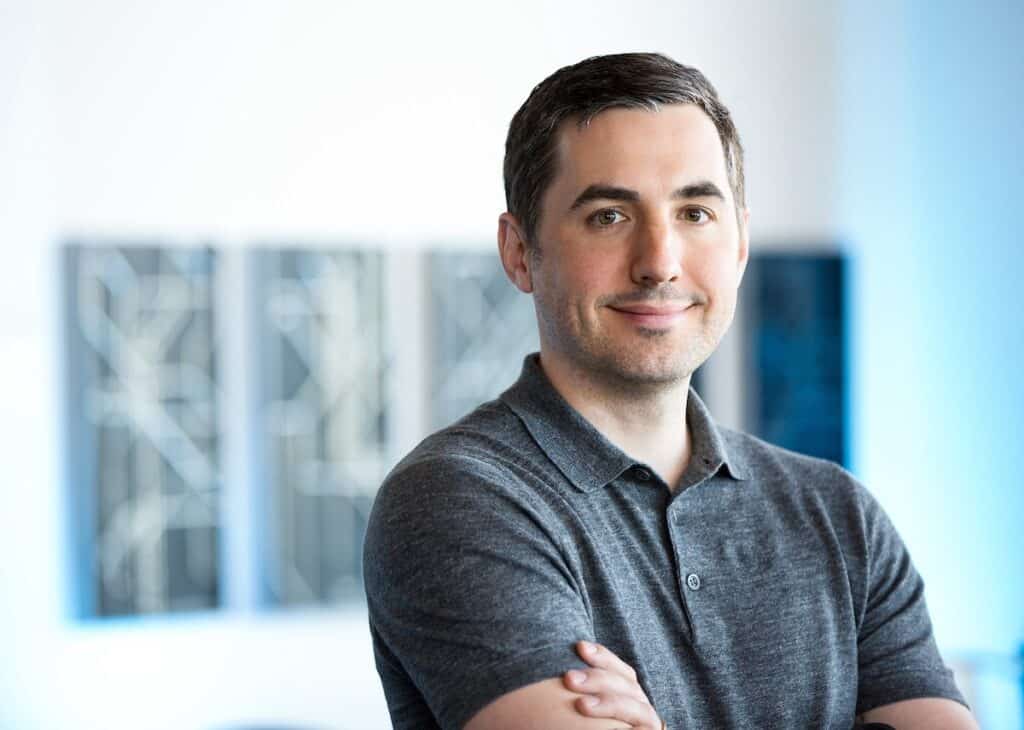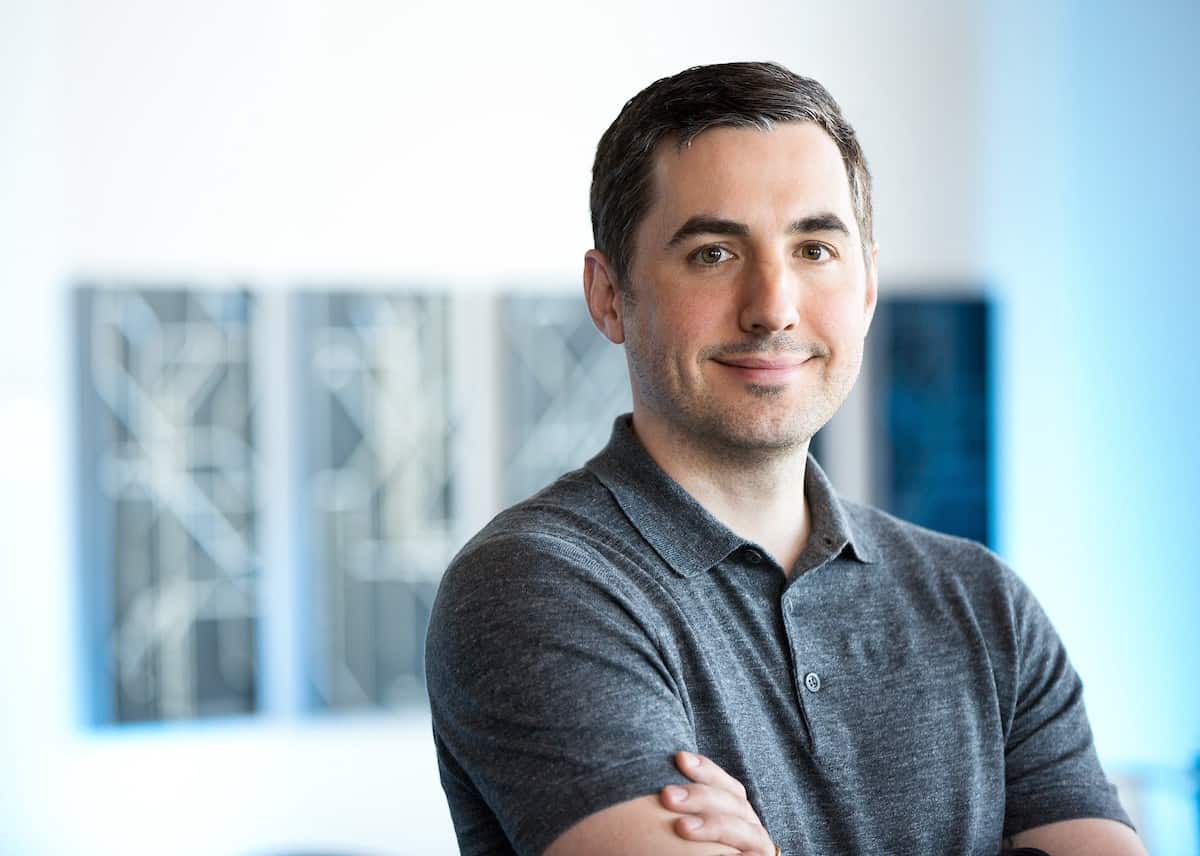 💡 Fun fact
At a young age Kevin has been diagnosed with dyslexia and attention deficit disorder. If that's not a fun fact for one of the best podcast hosts out there then what is?
As a close friend of Tim Ferriss and co-founder of news aggregator Digg, Robert Kevin Rose is a very established figure in the landscape of online business, to say the least.
Kevin created ZERO and OAK, two heath/lifestyle related apps and he is currently active as Board Member/Advisor of Hodinkee, Harlan Estate, and Tony Hawk Foundation. He's also an enthusiastic tech investor and venture capitalist at TRUE VENTURES, he publishes his own newsletter and shares his travels and adventures on Instagram.
His blog and podcast have some amazing content you just have to read and hear.
🔑 Kevin's best tip
A team aligned behind a vision will move mountains
#3 – Mark Cuban
Entrepreneur and professional sports team owner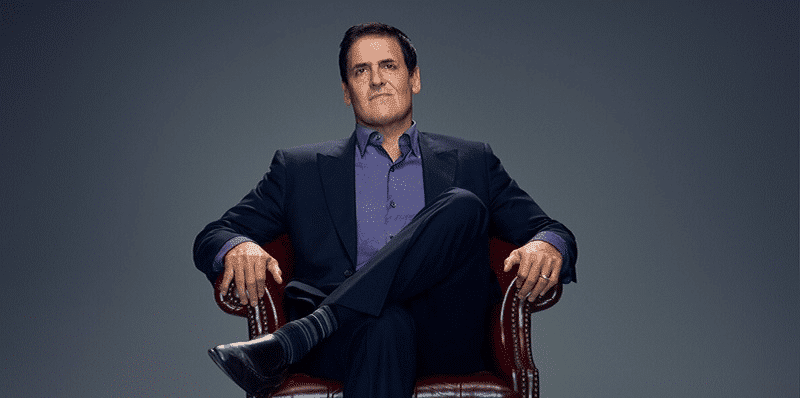 💡 Fun fact
Mark went from selling bin bags door to door to having an estimated net worth of $4.1 billion
Probably best known for his appearance as one of the main "shark" investors on the ABC reality television series Shark Tank, Mark Cuban is also known as an American businessman, author, television personality, and philanthropist.
He is the owner of the NBA's Dallas Mavericks, co-owner of 2929 Entertainment, chairman of AXS TV and an admirer of author and philosopher Ayn Rand who has written the amazing book 'The Virtue of Selfishness'. Definitely check it out if you haven't!
I believe his blog needs no more introduction.
🔑 Mark's best tip
Don't start a company unless it's an obsession and something you love
#4 – Tony Robbins
Author, life coach and philanthropist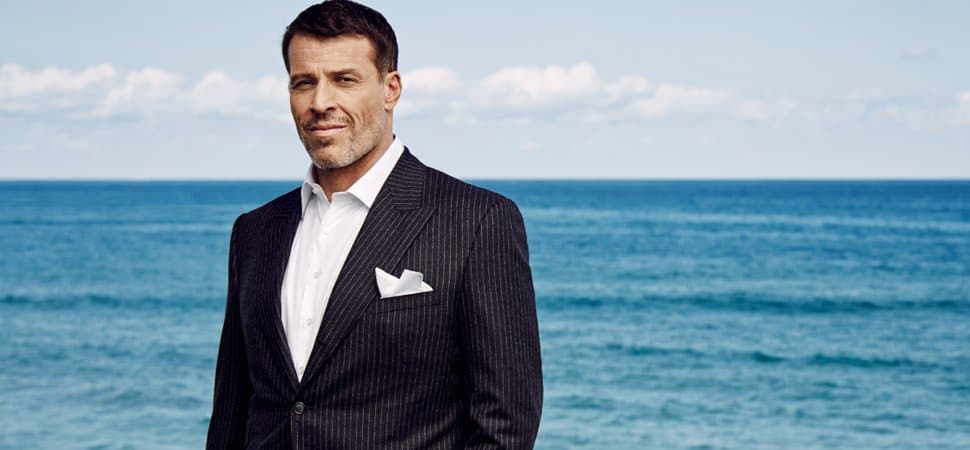 💡 Fun fact
Despite Tony leaving home at a very young age, he went on to create a massive impact around the world
If you're serious about self-development and entrepreneurship, then you just simply can't miss Tony Robbins.
He began his career promoting seminars for motivational speaker and author Jim Rohn when he was 17 years old and has become world-famous with nearly four decades of experience in building businesses, delivering speeches, and penning multiple best-selling books under his belt. Millions of people all over the world have attended his live seminars and changed their life for the better through his content and unbelievable level of energy, charisma, and dedication. Tony really is a sight to been seen.
Robbins is also the founder of several companies that earn approximately $6 billion in annual sales. In 2015 and 2016 he was listed on the Worth Magazine Power 100 list. He is also an active philanthropist, partnering with organizations such as Feeding America to battle hunger and help people live better quality lives.
The best advice he ever got was also from Jim Rohn.
Interviewer: What's the best piece of advice you've ever gotten?
God, that's so much, but I think one of the most important ones was early in my life one of my mentors named Jim Rohn said, "Tony, all you have to focus on your life is find a way to add more value than anybody else does and you'll never have to worry about anything. Be the person that does more for others and life will just be anything you want out of it," really is what it is, so. And he also said the way to do that is everyday work harder on yourself than anything else. 'Cause if you become more intelligent, more valuable, more skilled you can add more value to other people.
Now that's what I call inspiring. Whether you're looking to improve your personal life or your business, Robbins' advice on adding more value than anyone else applies to everyone, including those in the world of B2B sales consulting.
🔑 Tony's best tip
There is no such thing as failure. There are only results
#5 – Gary Vaynerchuk
Entrepreneur and future New York Jets Owner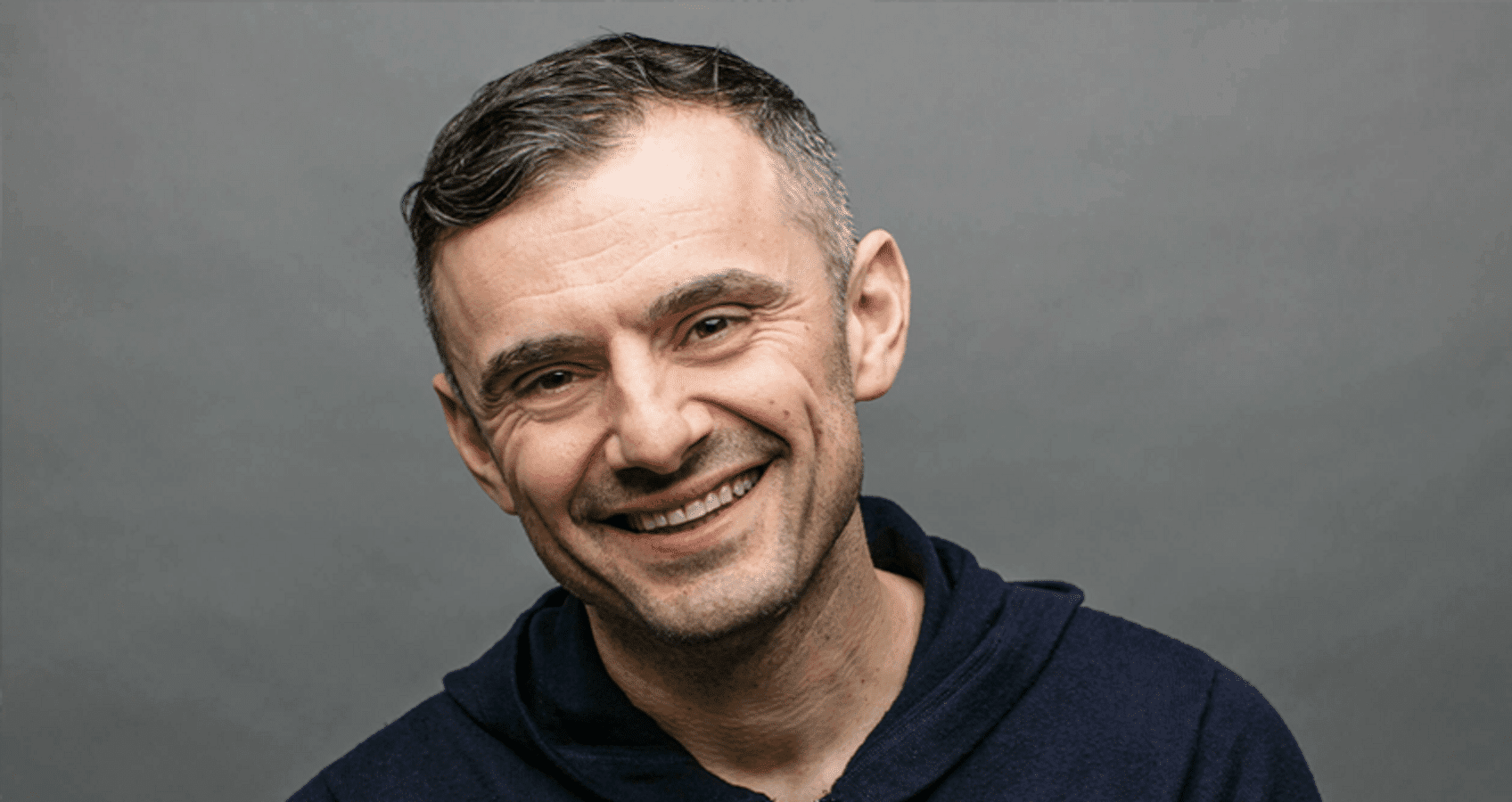 💡 Fun fact
Cutting flowers from people's gardens and selling them back to them was one of his first businesses
If you're serious about building an online business and you haven't heard of Gary V, you've been living under a rock. This man is one of the biggest and hottest social media influencers of 2019 and he is well on his way to becoming even more popular next year.
Gary is definitely one of the top entrepreneurs of 2023.
Born in Babruysk, Belarus, and immigrated to New York in 1978 with his parents as part of an exchange program, Gary quickly hustled his way up to the top of the online social media world.
First known as a leading wine critic who grew his family's wine business from $3 million to $60 million, Vaynerchuk is currently known as a digital marketing and social-media pioneer at the helm of New York-based VaynerMedia and VaynerX.
While other kids were watching cartoons, Vaynerchuk was selling baseball cards, and apparently lots of them! While you're sleeping or watching Netflix, he's working.
His blog provides an amazing source of motivation and information. A must for everyone who deems him- or herself a serious entrepreneur.
🔑 Gary's best tip
If you live for the weekends and vacations, your sh*t is broken
#6 – Smart Passive Income
one of the most transparent leaders in business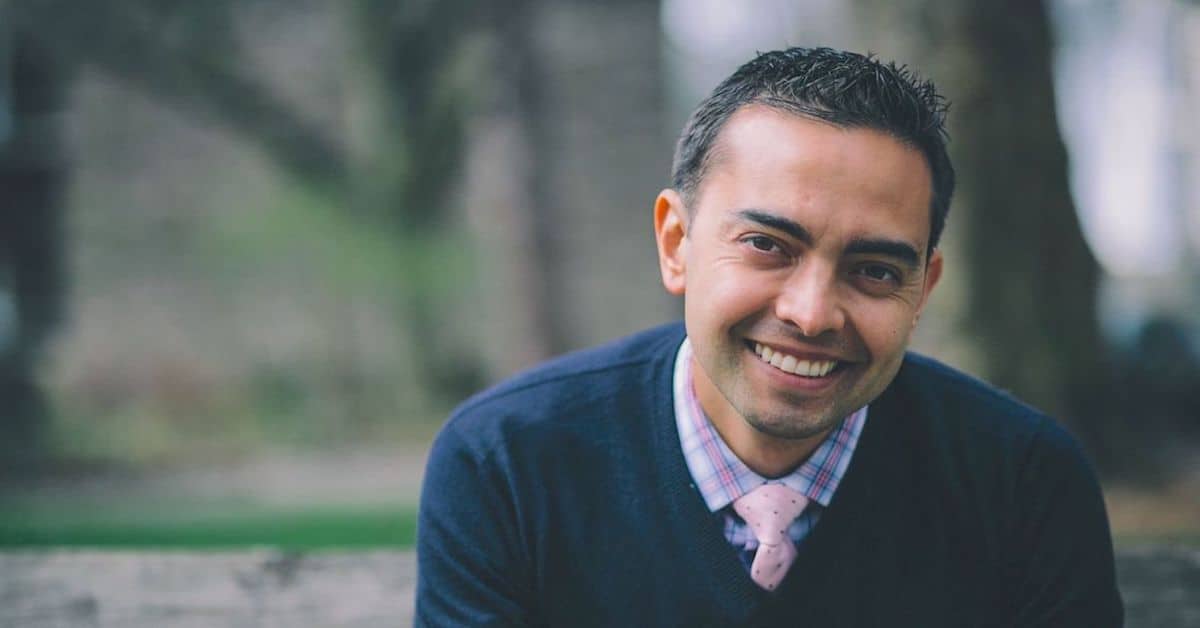 💡 Fun fact
Pat went from an unemployed architect to making over $60k a month whilst building a lifestyle around quality time with his family – a dream come true
Recognized by Forbes as one of the 25 Marketing Influencers to watch in 2017, Patt Flynn is well on his way to becoming a figure to keep an eye on.
He is on the board of the non-profit Pencils of Promise, is an advisor to tech start-ups ConvertKit and LeadPages, and considers himself the "dummy of seeing what works and what doesn't" in entrepreneurship.
His blog Smart Passive Income is an amazing resource for entrepreneurs, marketers, and bloggers, and the Smart Passive Income Podcast is consistently ranked in the top 10 podcasts in iTunes's Business category. Definitely worth checking out – his marketing blog is very resourceful.
🔑 Pat's best tip
Your earnings are a byproduct of how well you can serve your audience
#7 – Lewis Howes
NYT bestselling author, lifestyle entrepreneur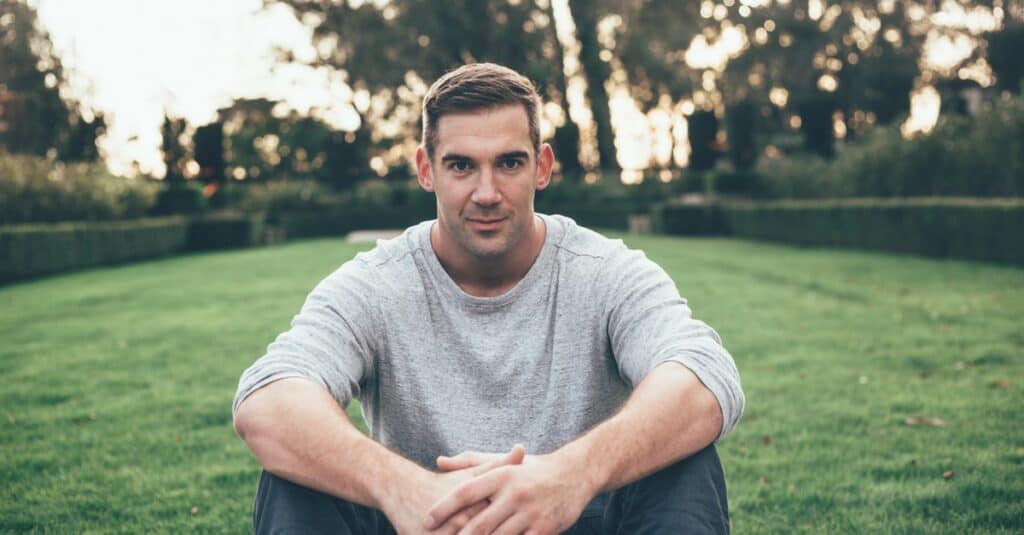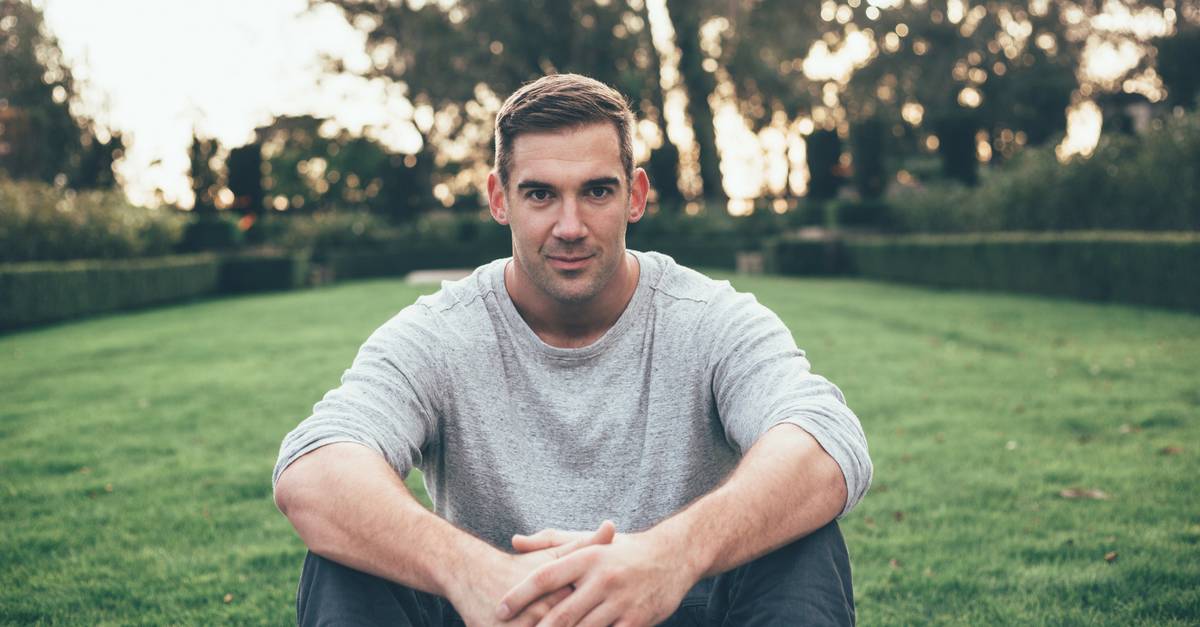 💡 Fun fact
Without having any business experience, Lewis went from sleeping on his sister's couch to running a seven figure business in a couple of years
I always loved Lewis for his realness. He shares his personal story without shame, which makes him very relatable.
As he states in his bio, before Howes became a media sensation for empowering people and sharing 'Greatness' across the globe, he had his share of obstacles to overcome. From having a learning disability, which led to being alone and bullied in school, to being sexually abused as a child, to being injured and broke on his sister's couch, Lewis's story is the perfect example of how anybody can overcome the obstacles in their life and achieve greatness. Fast forward a few short years, and Lewis is a New York Times Bestselling author of the hit book, The School of Greatness and author of his latest book, The Mask of Masculinity.
Just like Flynn, he is on the advisory board of the non-profit Pencils of Promise and he was recognized by The White House and President Obama as one of the top 100 entrepreneurs in the country under 30.
His signature podcast, The School of Greatness (top 50 of all iTunes podcasts), has over 40 million downloads since its launch in 2013 and is aiming to grow even larger, so have a look!
🔑 Lewis's best tip
Find a mentor or three
#8 – Tom Bilyeu
Co-founder of Quest Nutrition, Creator of Inside Quest, CEO and Host of Impact Theory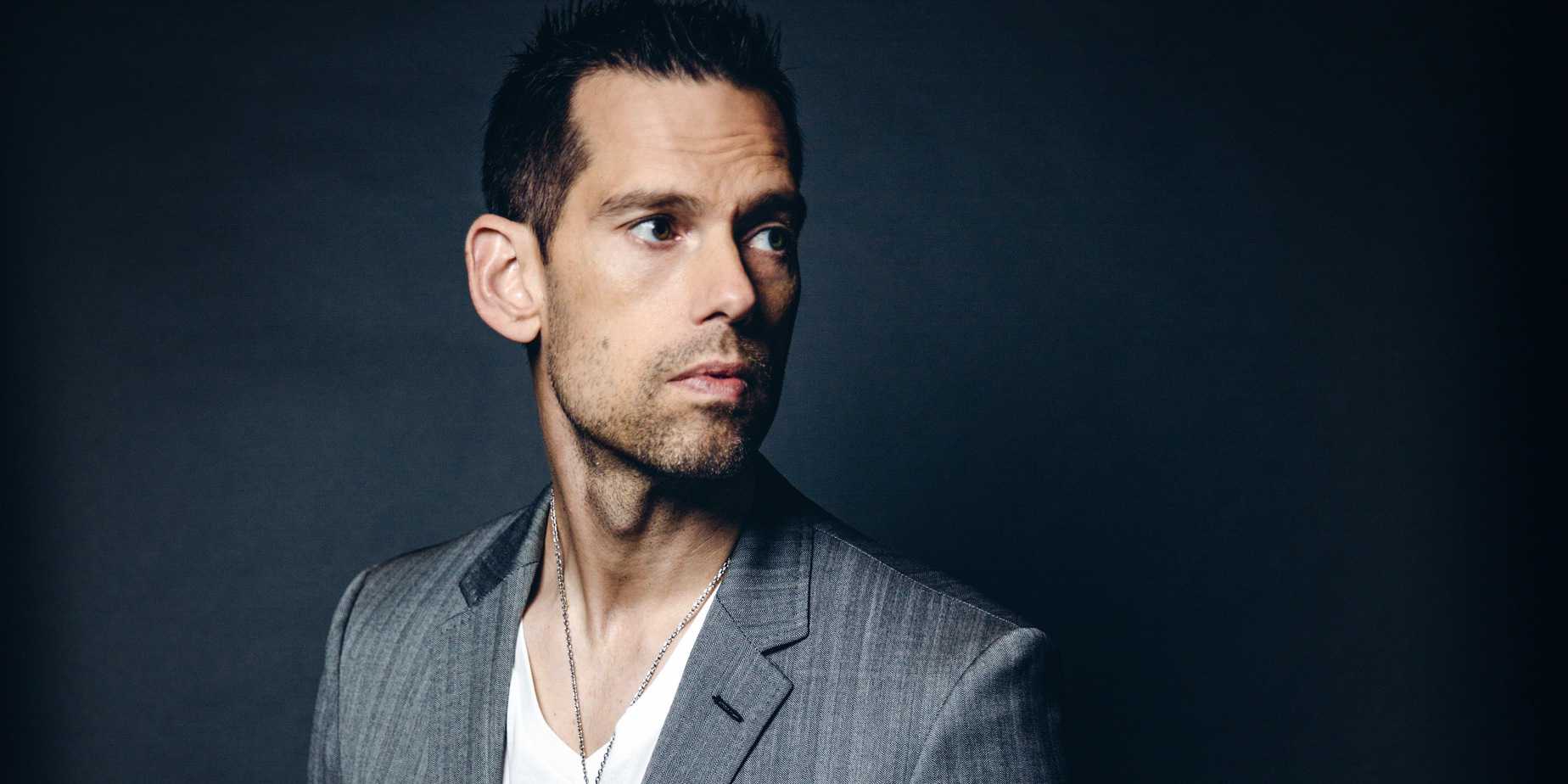 💡 Fun fact
Although Tom thought he was too stupid to succeed he went on to become the co-founder of Quest Nutrition and the show Impact Theory
His mission is the creation of empowering media-based IP and the acceleration of mission-based businesses. He is the co-founder of Quest Nutrition, the second-fastest-growing private company in North America on the Inc 500 for 2014.
If you don't know Tom Bilyeu from Quest Nutrition, you will know him from his popular show Impact Theory where he wants to pull people out of the Matrix and teach anyone the secrets to success.
One of his favorite quotes is this: "What do you do when you're all alone and surrounded by 200 enemy soldiers? Kill them all." Don't listen to the army of reasons why you can't do it but focus on what you are trying to accomplish.
He is also an Advisor in Neurovalens. A health-tech company that aims to solve some of the world's greatest health challenges.
If you don't want some secrets to success, don't check his show.
🔑 Tom's best tip
The level of effort you tolerate from yourself will define your life
#9 – Gerard Adams
Thought leader, serial entrepreneur, angel investor, and philanthropist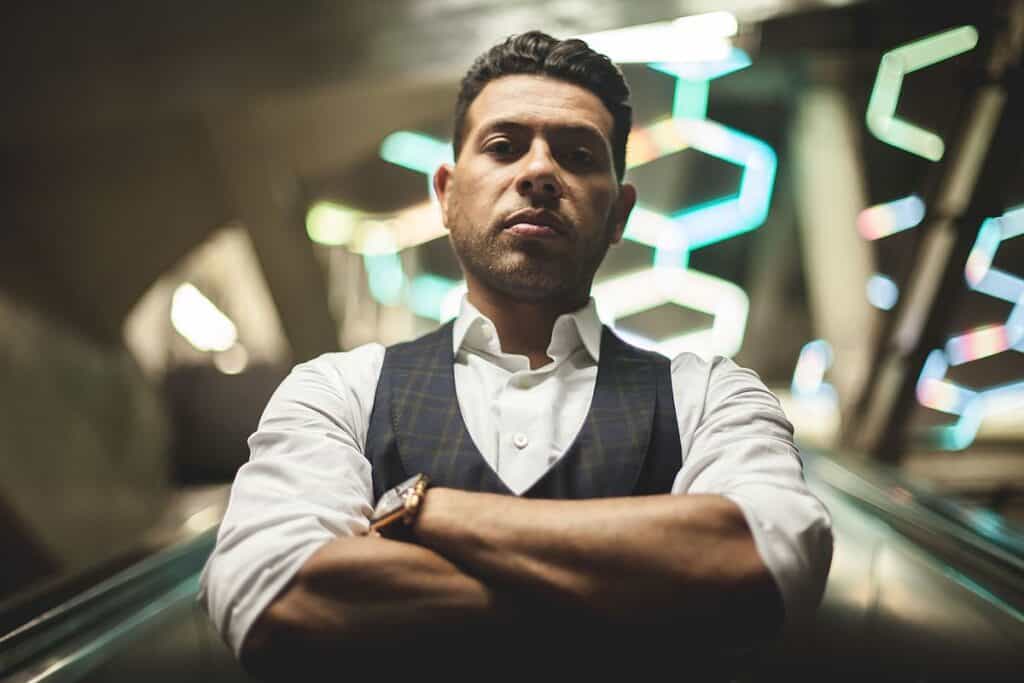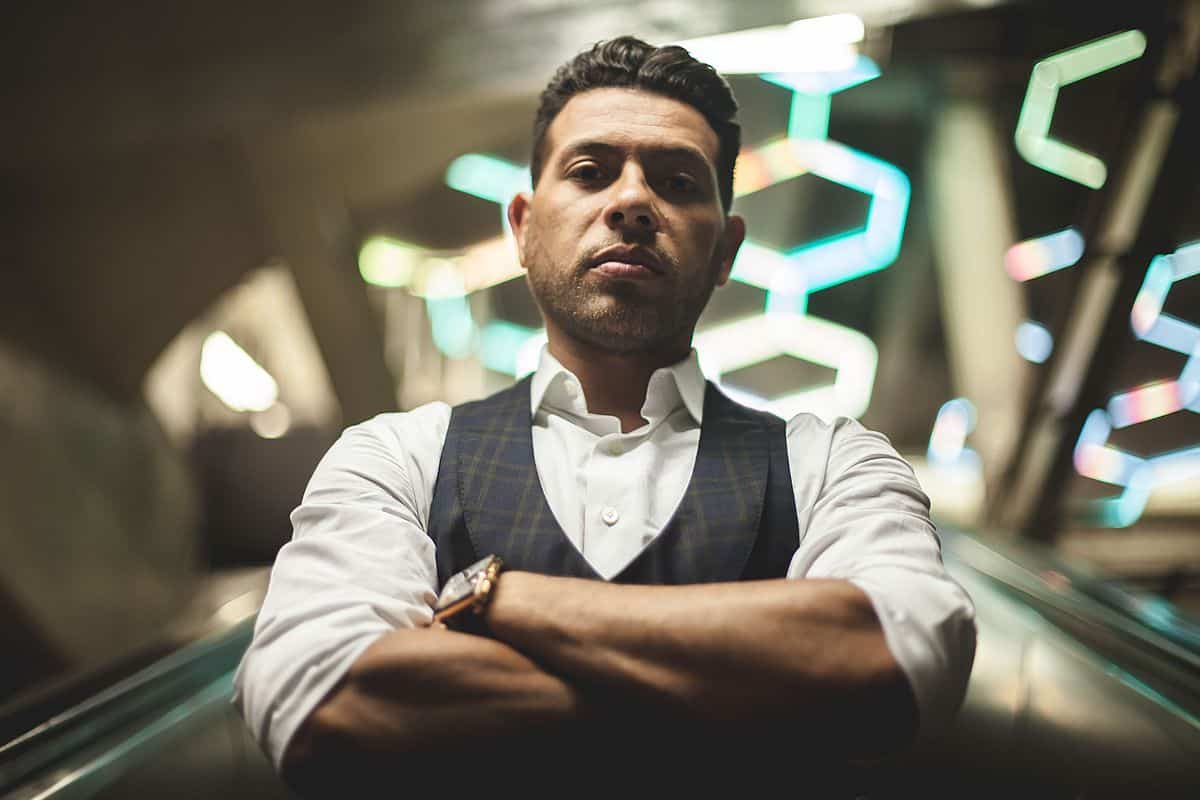 💡 Fun fact
Gerard dropped out of Caldwell university just after one semester
Mentored by self-help guru Tony Robbins, Gerard Adams sure is a powerful figure in the entrepreneur scene.
Best known as co-founder of 'Elite Daily', a news site targeted towards millennials, which he sold in 2015 for $50 million, Gerard "Millennial Mentor" Adams took it upon himself to help other young entrepreneurs and launched the Fownders startup accelerator, a project to kick-start ambitious ideas and businesses.
On his business blog, he shares the insights, tips, and lessons he has learned over 13 years as an entrepreneur. He has failed, made countless mistakes, but used that knowledge to build and invest in over 9 companies that have delivered 7 figure profits. So go give him a shot.
🔑 Gerard's best tip
To fully express yourself, you must fully accept yourself
#10 – Brené Brown
Researcher, Storyteller, Texan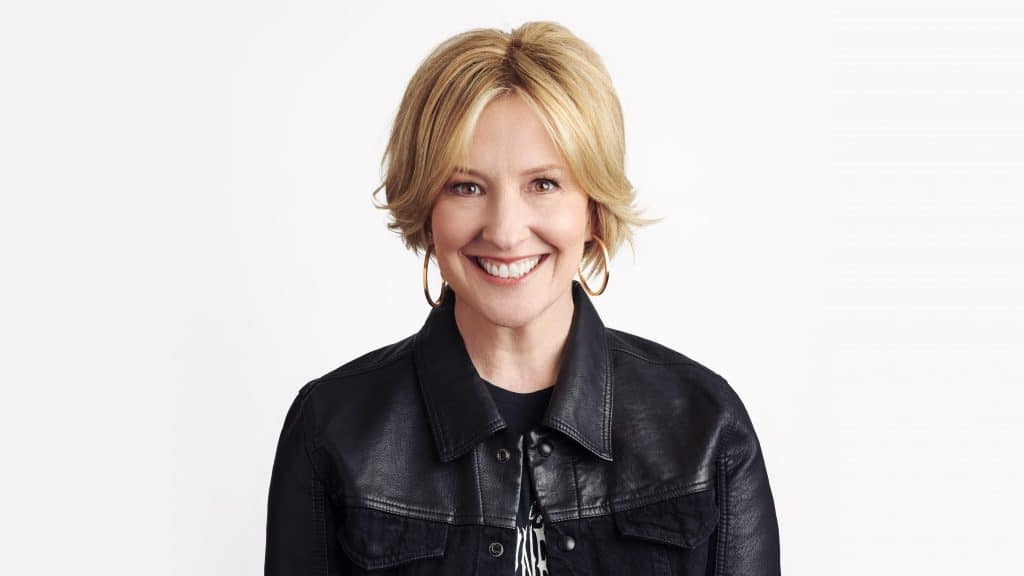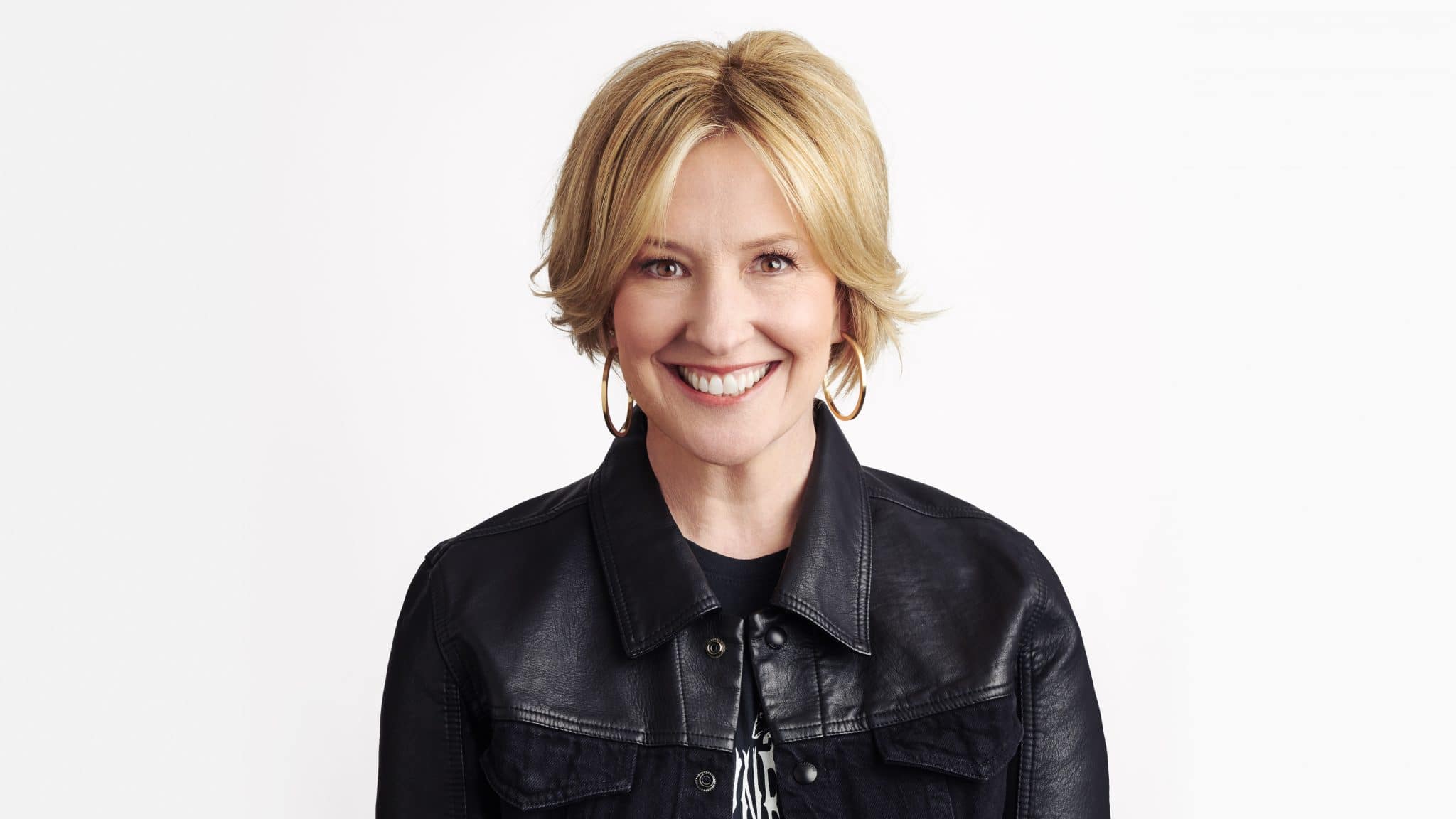 💡 Fun fact
A research professor at the University of Houston got the whole world talking about shame and vulnerability
I first got in contact with Brené Brown by reading her book 'The Power of Vulnerability'. It's an amazing read that you should definitely check out if you're interested in building stronger interpersonal relationships and a more authentic life. Ever since that book I've been a big fan of hers.
Voted one of Houston's most influential women of 2009, Brown has built her career by training people on how to be brave, genuine, authentic and empathic leaders. She has written many books on the subject, all very profound, and she is the host of two podcasts: Unlocking Us and Dare to Lead.
She began her career as a research professor at the University of Houston Graduate College of Social Work, where she holds the Huffington Foundation. Her research focuses on authentic leadership and wholeheartedness in families, schools, and organizations.
If you're looking for a different angle on entrepreneurship, one of courage and vulnerability, then go pay her blog a visit.
🔑 Brene's best tip
The opposite of belonging is fitting in
#11 – Marie Forleo
Host of the award-winning online show Marie TV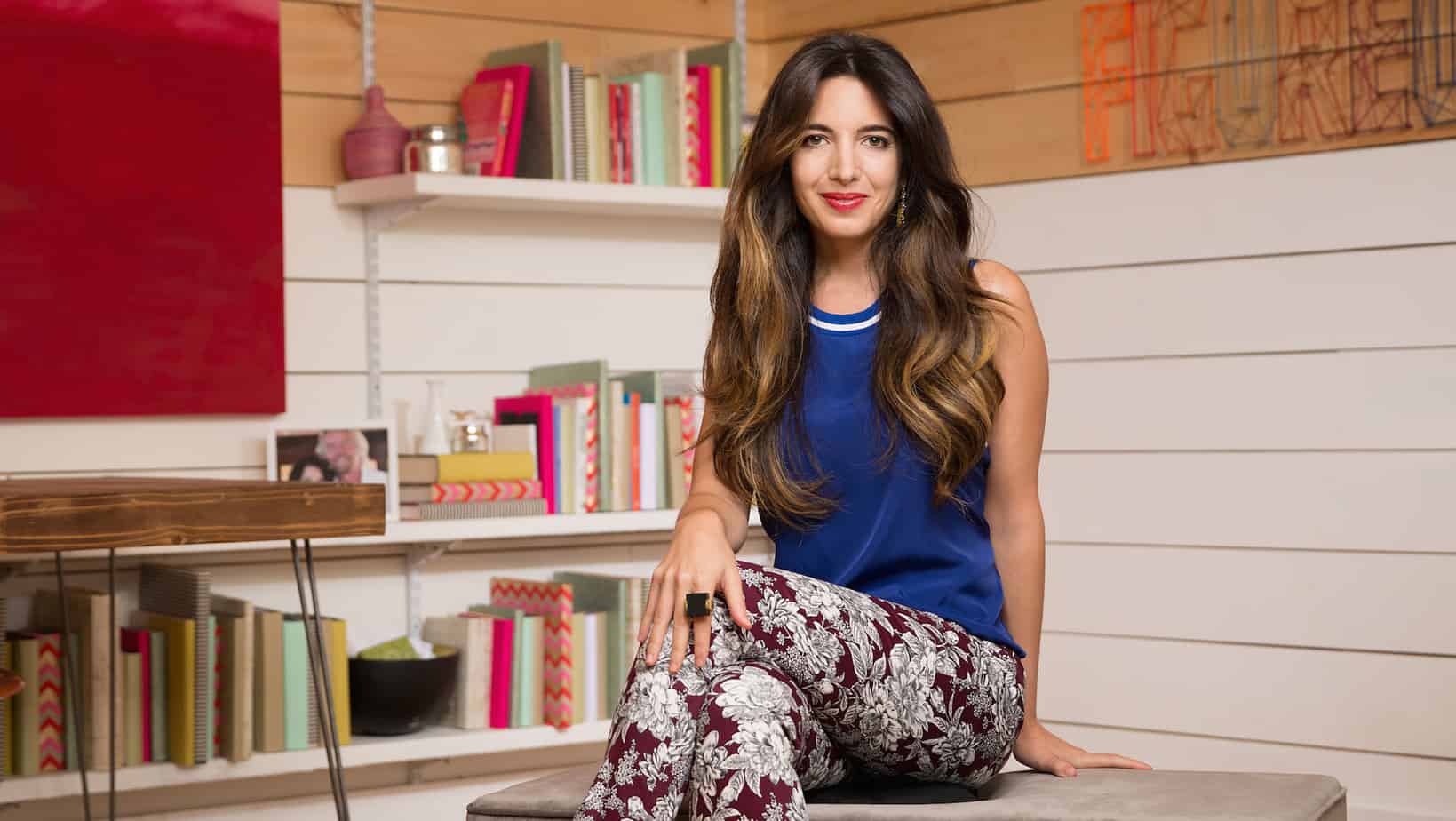 💡 Fun fact
Marie initially gained subscribers and coaching clients from relationships she formed while bartending and instructing fitness and dance classes
Marie is an American life coach, motivational speaker, author and web television host of Marie TV, where she is frequently bringing on high-profile guests like Tony Robbins and Oprah.
After graduating from college, Forleo became a trading assistant on the floor of the New York Stock Exchange. She left the NYSE to work for Gourmet and Mademoiselle. Forleo took an online course to learn the skills necessary to coach clients and in 2001, she established a newsletter and gained subscribers and coaching clients from relationships she formed while bartending and instructing fitness and dance classes.
When she couldn't take any more of the 9-to-5 corporate world, Forleo set out to create her own digital empire as a life coach and motivational speaker. Born-and-raised Jersey girl with nothing more than passion, a laptop and a dream, she's proud to have created a socially conscious digital empire that touches millions.
Through her award-winning show, world-class online training programs, a book in 16 languages and an audience in 195 countries, she helps people like you dream big and back it up with meaningful action to create results. Her blog is a beautiful addition to this vision.
🔑 Marie's best tip
Clarity comes from action, not thought
#12 – Entrepreneurs on Fire
Host of the award-winning podcast Entrepreneur on Fire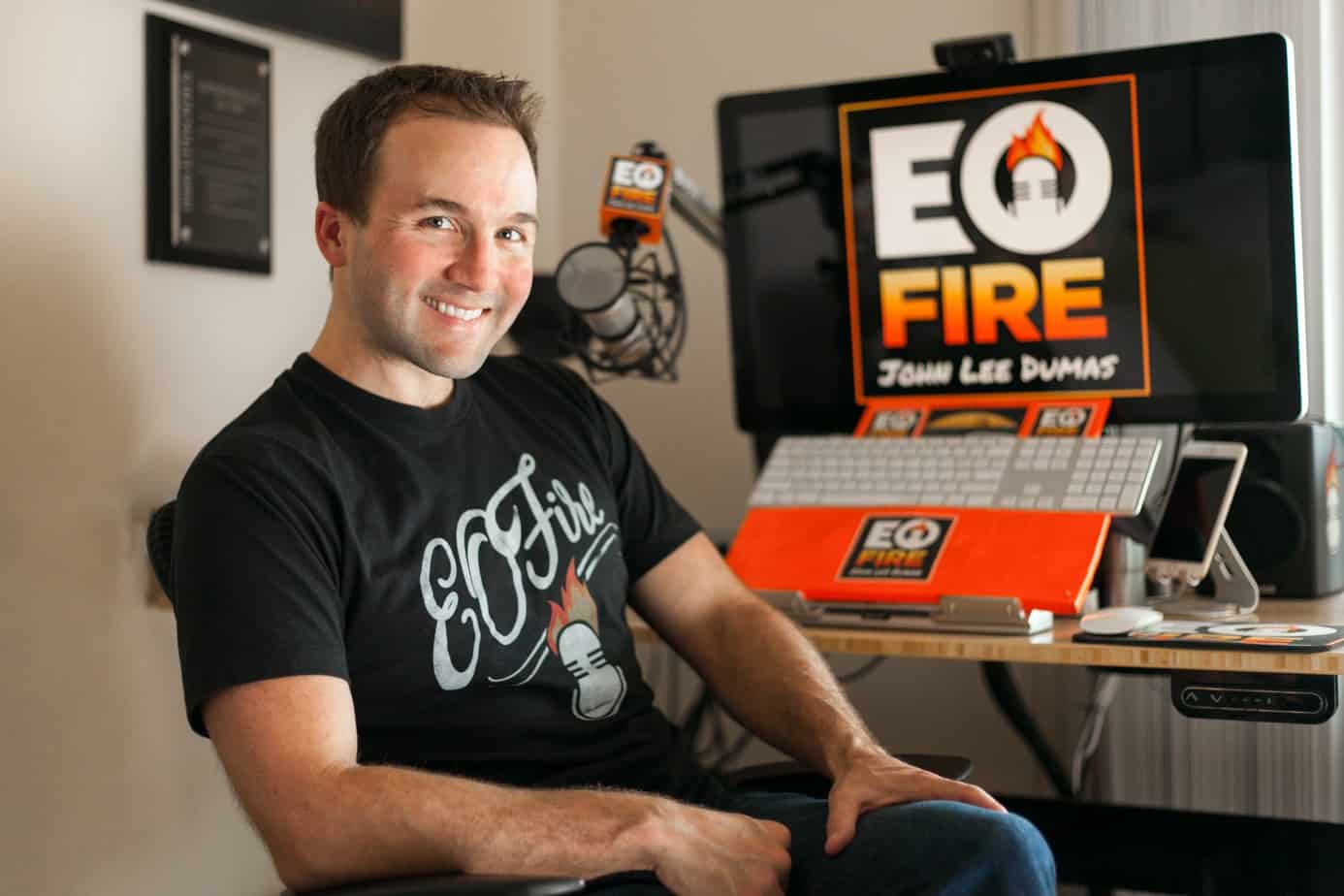 💡 Fun fact
A soldier from Maine finds his passion in entrepreneurship
Based in Puerto Rico, John Lee Dumas is the founder of Entrepreneur on Fire, a daily blog/podcast where John chats with today's most inspiring Entrepreneurs 7-days a week. He has interviewed a massive amount of successful entrepreneurs such as Tim Ferris, Gary Vaynerchuk, Seth Godin, Brian Tracy and the like.
Earlier on, Dumas began a career in real estate. Upon a friend's suggestion, he began listening to podcasts in order to pass the time during his long commutes. He started listening to NPR (National Public Radio), while exploring other shows such as Pat Flynn's 'Smart Passive Income' and Cliff Ravenscraft's podcast 'Answer Man'. This is where the idea for his own podcast grew in his mind and in September 2012 he launched EOFire.
If you're into podcasts this one is a must.
🔑 John's best tip
All the magic happens OUTSIDE your comfort zone, and in order to get to that magic, you have to change
#13 – Arianna Huffington
Founder of The Huffington Post, founder and CEO of Thrive Global, author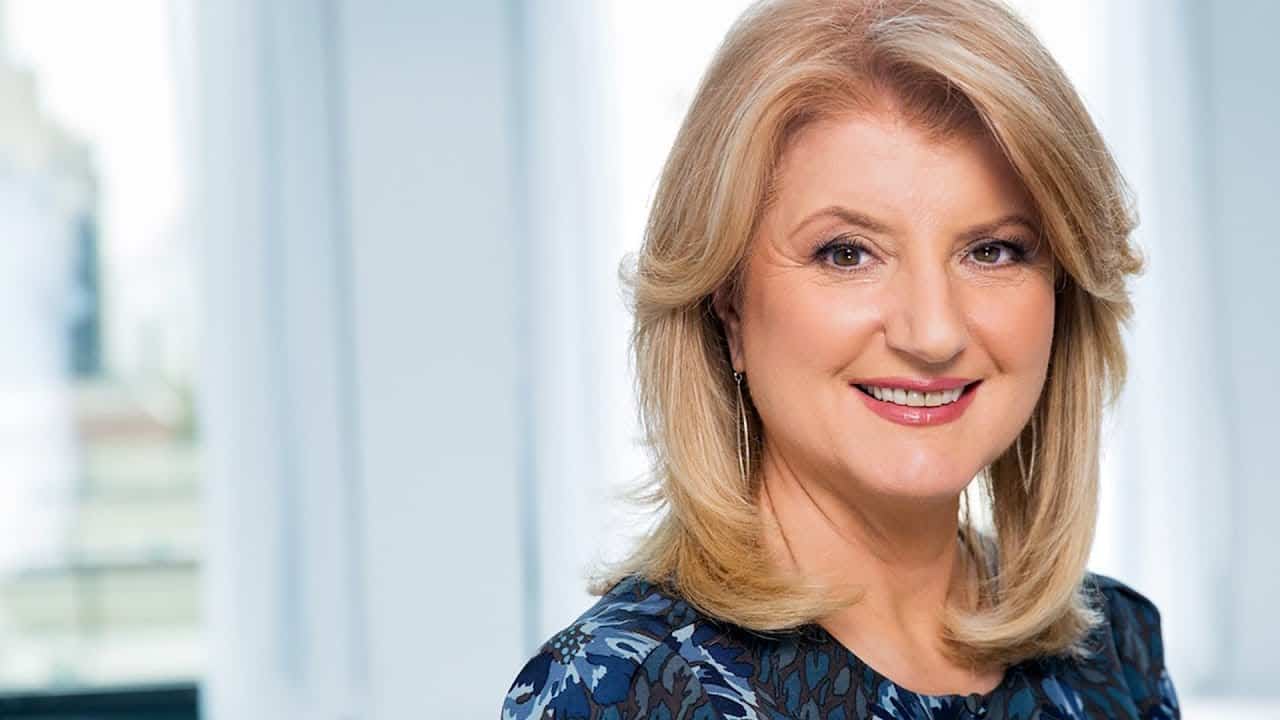 💡 Fun fact
Her second book got rejected by more than 36 publishers, today she is a NYT best-selling author
Ranked as #7 in Forbes Top Ten Power Woman Tweeters, Huffington is an undeniable figure in the world of the internet 2.0. After lending her name to The Huffington Post and serving as its editor in chief for a decade, Huffington left last year to found Thrive Global, which is focused on health and wellness in the business world.
She is described as a Greek American author, syndicated columnist, and businesswoman.
At age 22 she wrote her first book, "The Female Woman". The book argued against the women's liberation movement at the time and instead advocated for female emancipation, insisting on equal rights and equal opportunity for distinctly female roles.
She was rejected 37 times. "I wanted to write a book which nobody wanted to publish, which was a book on political leadership," Arianna says. "By rejection 25 I had run out of money." But she got a loan, and on attempt 38, a publisher accepted the book.
Today she focuses on the importance of sleep and health on both your personal and professional life. Check out her blog for lots of inspiring and valuable content on these topics!
🔑 Arianna's best tip
Wellness is vital to success
#14 – Andy Frisella
Entrepreneur, top-ranked podcast host, speaker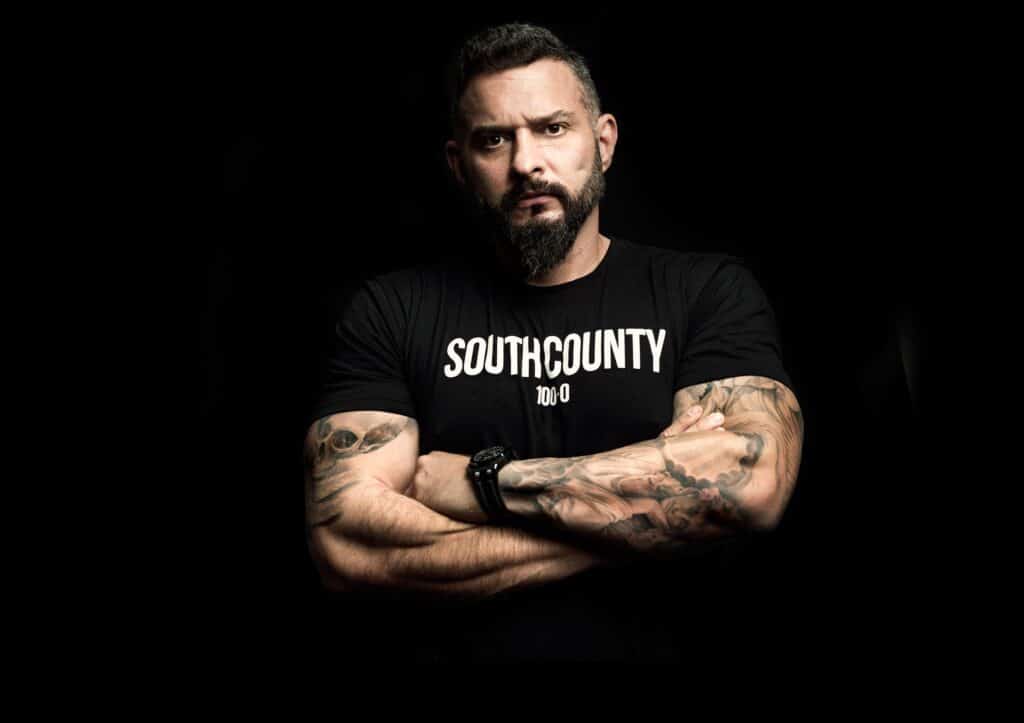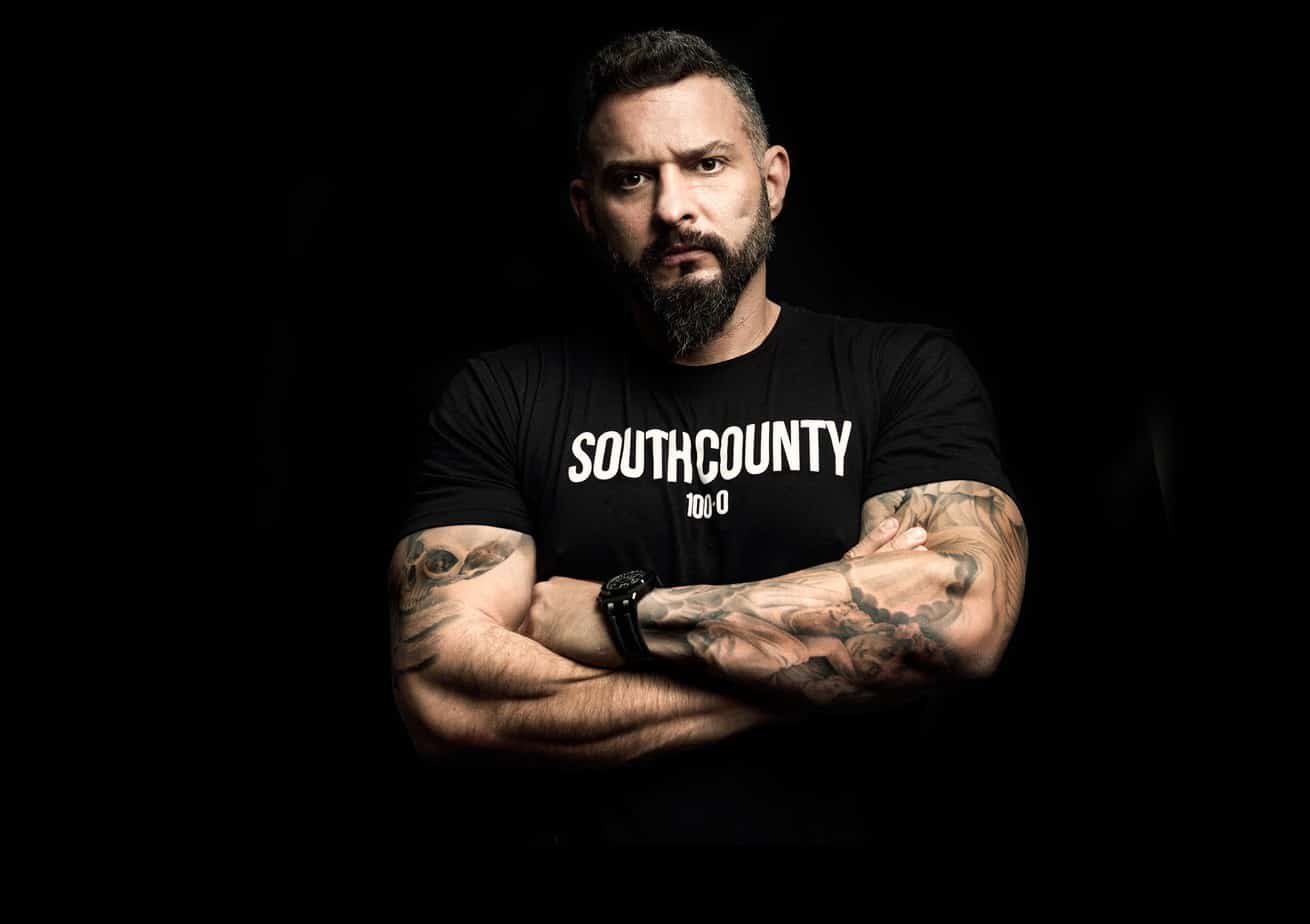 💡 Fun fact
After running his company for seven years, Andy Frisella was bringing home $695 per month. Now he's making over 100 million a year
If there is one entrepreneur who knows the real value of building genuine, organic social relationships, and how they can extend into the world of social media, it's gotta be health and fitness mogul Andy Frisella: founder of Supplement Superstores, Paradise Distribution, and the renowned fitness brand 1st Phorm International. These brands, among others, bring in more than $100 million a year and are growing at an even more impressive rate adding $20-30 million per year. And crazy enough, next year looks even more promising.
His story and no BS approach to life are so amazingly inspiring I suggest you to go search and read it.
He started The MFCEO Project website and podcast in June 2015 as an outlet for his passion to motivate people to succeed in business and life. The show consistently ranks in the top 50 of all business podcasts and top 15 in the marketing and management category. In the first four months, the show averaged over 100,000 downloads a month, fuelled in part by his large and loyal social media following on Facebook, Snapchat and Instagram. As his bio states, he was also an early adopter of Periscope and has currently one of the Top 20 most popular accounts in the entire world.
This guy is definitely someone you want to keep an eye on!
🔑 Andy's best tip
There are no super-humans, just humans,and what one man can do, another can do
#15 – Yaro.blog
Online Entrepreneur and angel investor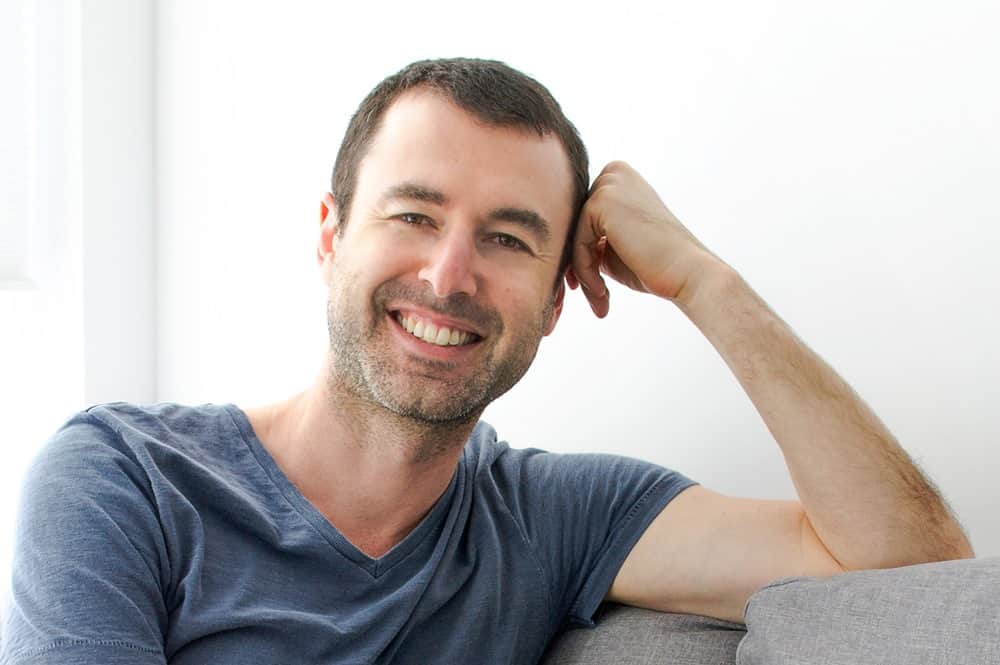 💡 Fun fact
He spent $10k to create a business only to realize on day one that he had created the opposite of what he wanted
Currently known as an Australian internet marketer and blogger Yaro Starak has been creating, buying and selling internet assets since 1998.
He is the owner of the website Entrepreneurs-Journey.com – a blog about entrepreneurship, internet marketing, selling information online and personal development – and teaches you how to make a full-time income from writing and living a laptop lifestyle.
His entrepreneur blog is perfect for anyone who's building a blog or an online business and wants to learn how to make their websites profitable.
🔑 Yaro's best tip
The real money is made selling more to existing customers
#16 – Peter Voogd
Author of 6 months to 6 figures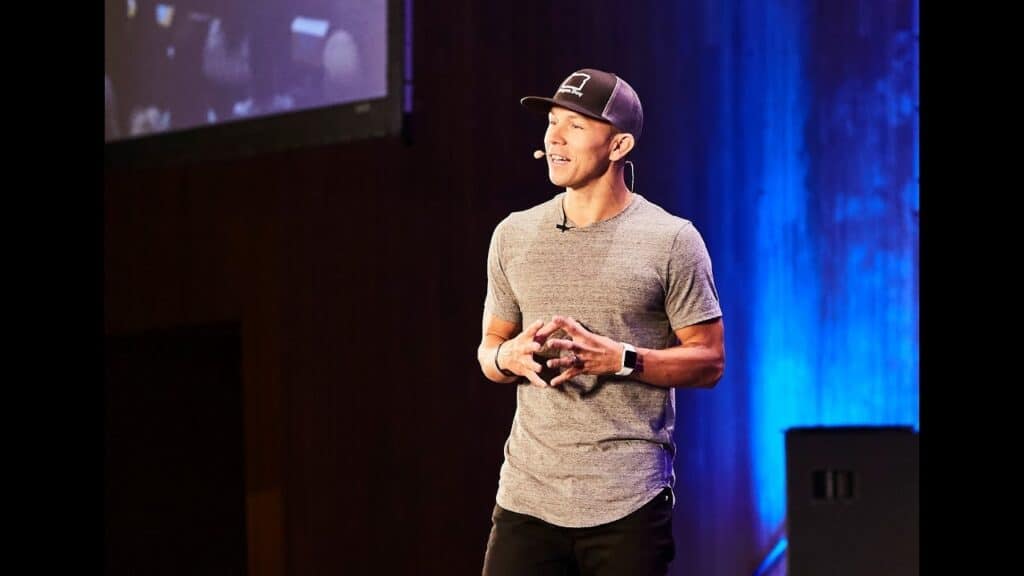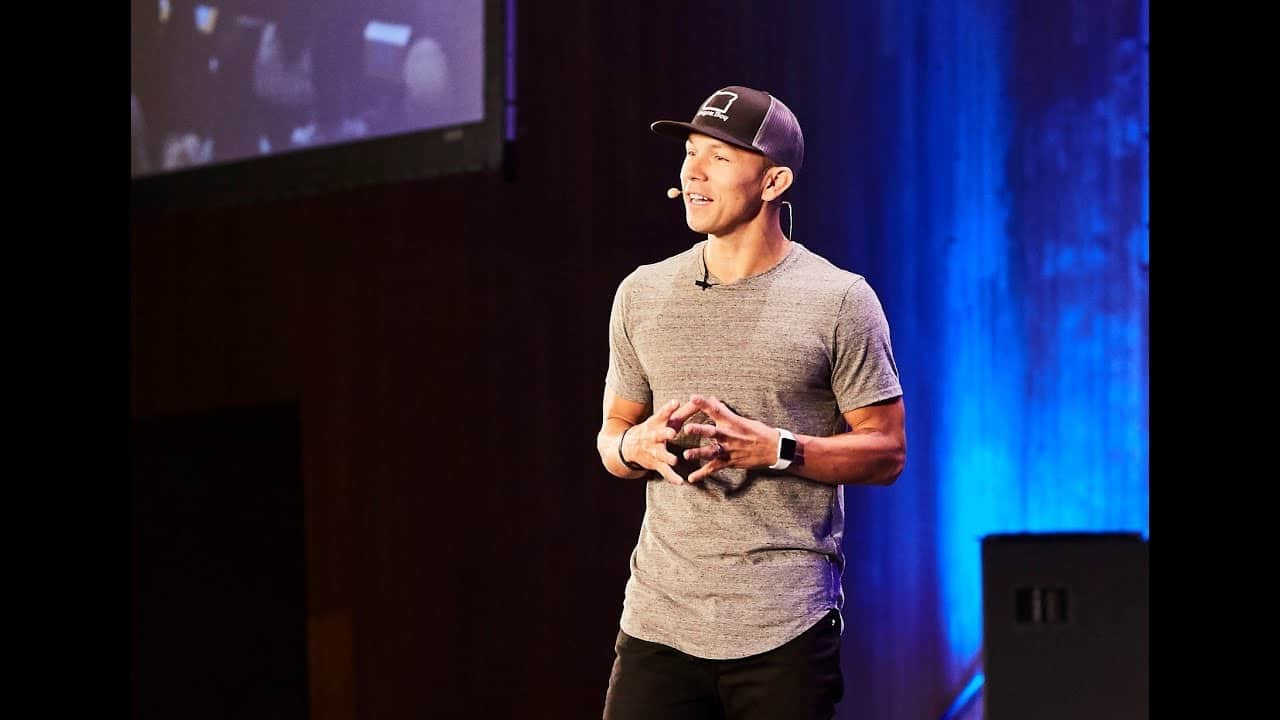 💡 Fun fact
Despite the fact that at some point he didn't have money to even go to the drive thru, in 2016 Peter wrote the bestselling book "6 Months to 6 Figures"
With only 27 years of age and best known for his growing invite-only community of entrepreneurs and young professionals called 'Game Changers Academy', Voogd is a man with a mission. A mission to get Millennials interested in entrepreneurship, using his own story as inspiration.
At age 15, he told himself that he'd never work a normal job again. Now Peter Voogd is a 7-figure millionaire media entrepreneur and best-selling book author, one of which his extremely successful book 'Six Months to Six Figures'.
Voogd started with almost nothing, but making his first profit on eBay made him see the opportunity in entrepreneurship, after which he never looked back.
He believes that the key to success is doing the unrequired things that most people don't do and that these unrequired things consist of three main principles:
Get clear on your motivating force.
Curate your circle of influence.
Develop the right habits.
For more material like this, go check out his blog. You'll find a great deal of useful information there!
🔑 Peter's best tip
Do four or five things at once, you become mediocre at all of them
#17 – Luis Garcia
Founder and CEO of Red Wolf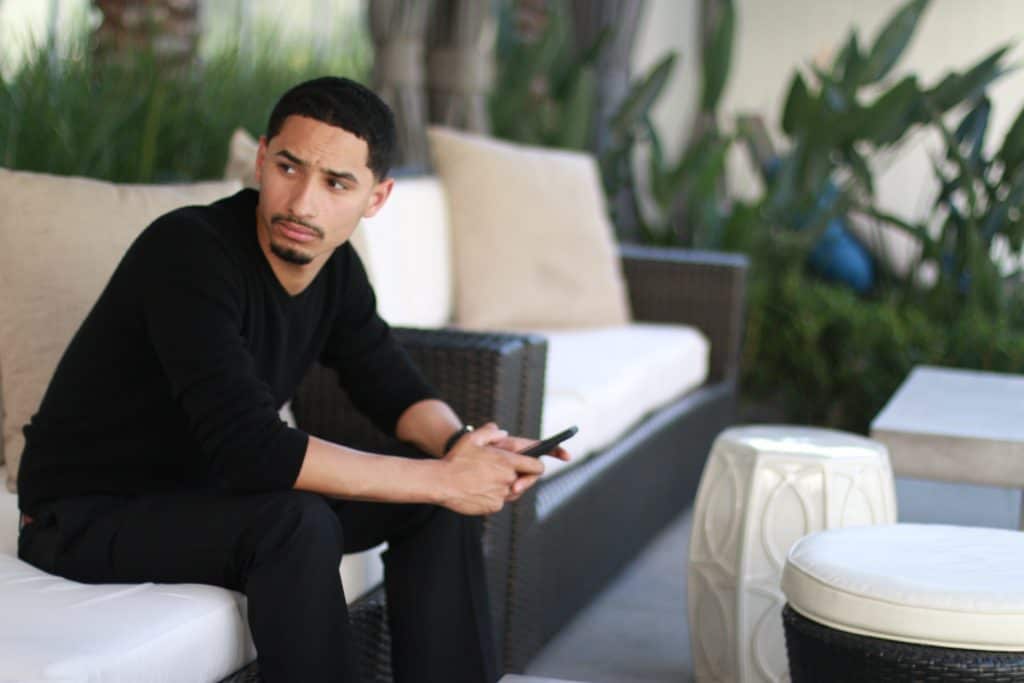 💡 Fun fact
Luis Garcia transitioned from being a veteran in Afghanistan to a successful Instagram influencer
Not too long ago, Luis Garcia – a young entrepreneur on the rise who has already gotten his fair share of media attention – was serving in Afghanistan for the U.S. Army. After discovering Instagram from his mobile phone with limited signal, he forever changed the course of his life.
Today, Garcia is placed among the most successful influencers on the rapidly growing social media platform.
He learned things like discipline, leadership, and courage – all crucial skills and values for becoming a successful entrepreneur – during his serving time in the army, as he stated in his interview with Forbes.
Garcia's digital agency, Ambition Media, is an influencer marketing platform with Instagram followers count history of 110 million followers, collectively. And with more than 600 million active users on the platform (according to Instagram), and 75% of those users taking action (according to Instagram Advertiser statistics), Garcia's network and expertise is an attractive offering for many brands and organizations.
🔑 Luis's best tip
You have to add value and respect the time people give you when they consume your content
#18 – Tai Lopez
Online Entrepreneur, investor, consultant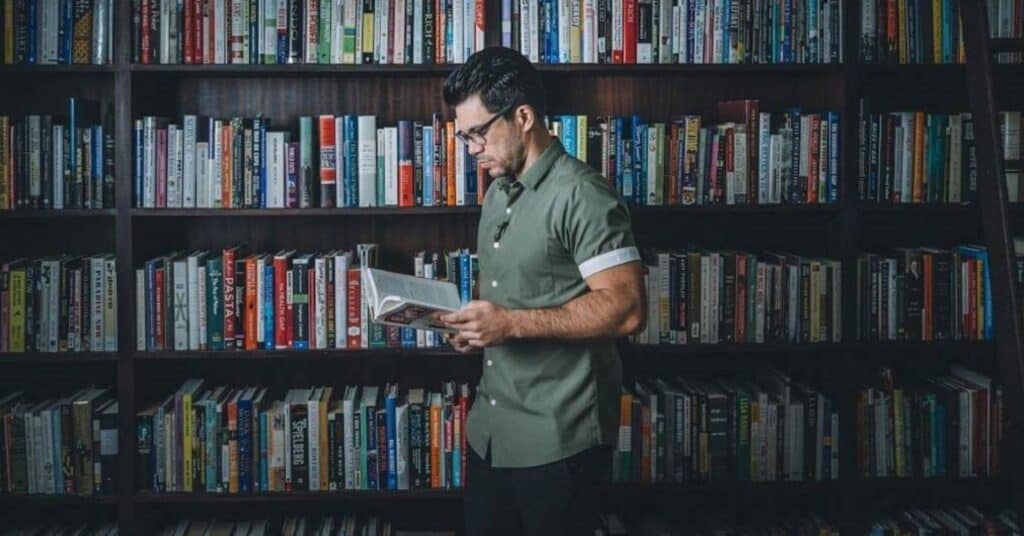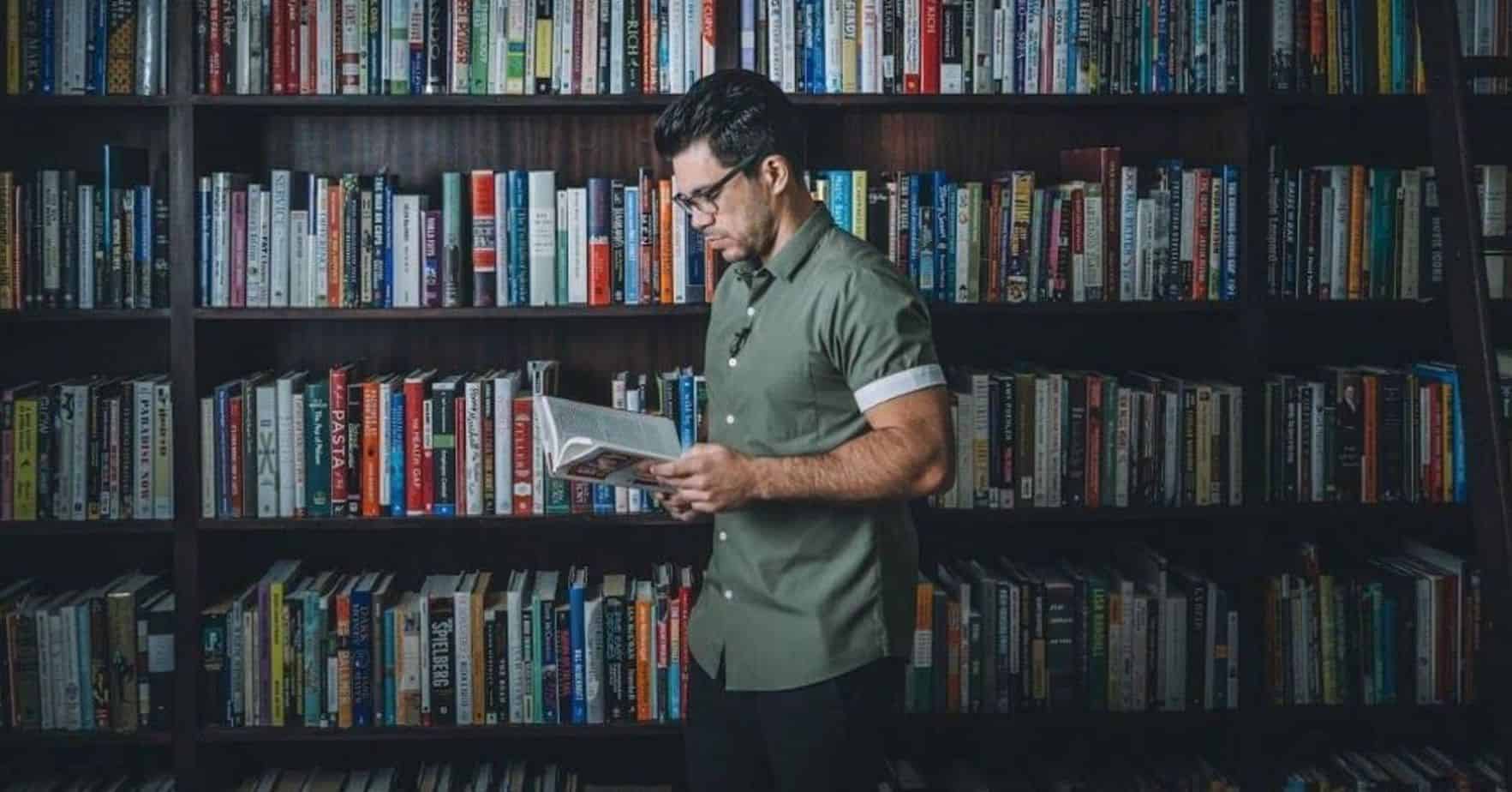 💡 Fun fact
Tai was once selling tomatoes for his mother
"You know what's more valuable than money?
Knowledge."
As a college dropout, Tai was so poor that he had to sleep on his mother's couch. He moved out and started shearing sheep in New Zealand to pay for his living expenses.
Today, Tai Lopez has 2.9 million followers on Instagram, 6.1 million fans on Facebook, 1.31m subscribers on YouTube, and 699.1K followers on Twitter.
Through his popular book club and podcasts 'The Tai Lopez Show', he shares advice on how to achieve health, wealth, love, and happiness with 1.4 million people in 40 countries. The show gets around 800,000 downloads per month.
Tai also owns the largest book shipping club in the world, Mentor Box, and was voted the Number one Social Media Influencer by Entrepreneur Magazine.
Since the summer of 2015, Tai has pervaded the internet with ideas and philosophy in achieving what he calls 'The Good Life'. As an investor, partner, and advisor to over 20 million dollar businesses, he felt compelled to share his passion for finding the good life through social media, his book club and a program he calls the "67 steps".
His blog about business looks absolutely amazing and is filled with loads of quality content. Go have a look!
🔑 Tai's best tip
Practice your skill until you are too good to ignore
#19 – Grant Cardone
Author of The 10x rule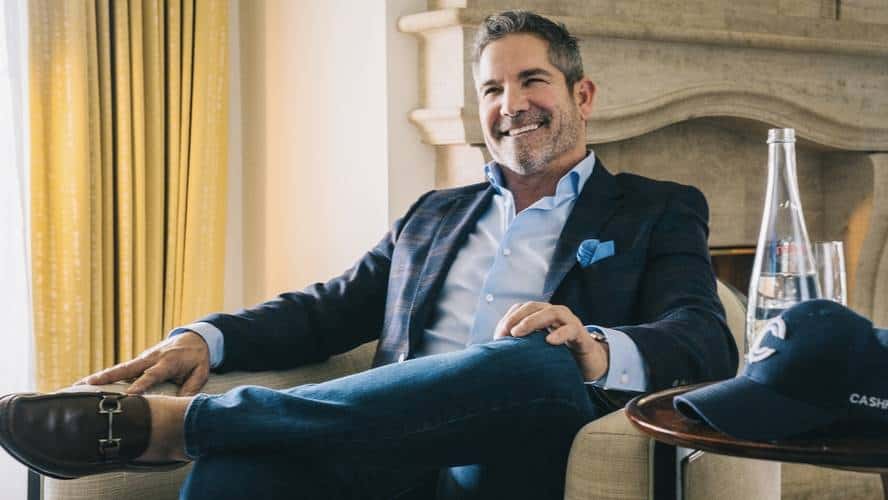 💡 Fun fact
Grant went from having a "middle class mind" to becoming a self-made millionaire
The man with an inexhaustible amount of energy and the craziest work-ethic you've ever seen, who didn't want a Wikipedia page of him online. Grant Cardone is not your ordinary business owner. To him, success is your duty, obligation, and responsibility and in order to get there, you need at least ten times the amount of effort and action you originally planned for.
As the writer of the amazingly popular book 'The 10X Rule', Grant works with small companies and Fortune 500 companies to grow sales by finding overlooked opportunities and customizing the sales process to be more effective.
According to his bio, he has worked with companies like Google, Sprint, Aflac, Toyota, GM, Ford and thousands of others. He owns and operates four companies that do almost 100m in annual sales and he's also a New York Times best-selling author, international speaker, and considered the top sales training and social media expert in the world today.
I really like Grant Cardone's entrepreneurship blog. It's really packed with value!
If you need someone that exceeds all your dreams about working hard, Grant is the man you've been looking for.
🔑 Grant's best tip
Success is your duty, obligation, and responsibility
#20 – Richard Branson
Business magnate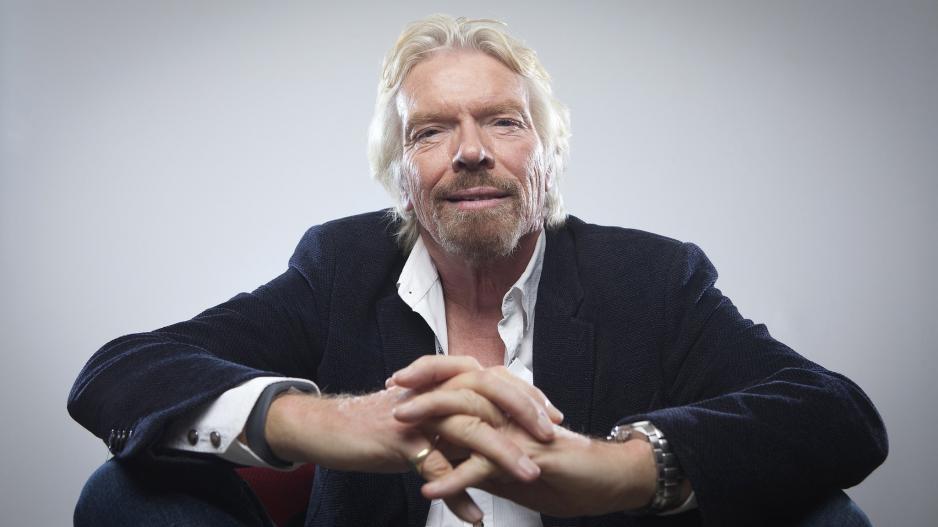 💡 Fun fact
Richard Branson not only struggled with dyslexia, but also had a hard time in school which he eventually dropped out at age 16
Wind in his white hair, but he doesn't care. Sir Richard Charles Nicholas Branson (born 18 July 1950) is an English business magnate, investor, and philanthropist. He founded the Virgin Group, which controls approximately 500 companies.
Branson's first successful business venture was at only 16 years old, in the form of a magazine named Student. Very ironic to say the least, since he dropped out of high school the same year. While his learning disability (he has dyslexia) certainly made school less enjoyable and much harder, it also encouraged him to work on his people skills which have proven incredibly valuable in his later business endeavors. His success has made him a huge inspiration to those struggling with dyslexia.
In 1970, he set up a mail-order record business and he opened a chain of record stores, Virgin Records (later known as Virgin Megastores) in 1972. Branson's Virgin brand grew rapidly during the 1980s, as he set up Virgin Atlantic airline and expanded the Virgin Records music label.
In 2004, he founded spaceflight corporation Virgin Galactic, noted for the SpaceShipOne project and in November 2017, Forbes listed Branson's estimated net worth at $5.1 billion.
His blog contains valuable articles on a very wide range of topics.
🔑 Richard's best tip
Respect is how you treat everyone, not just those you want to impress
#21 – Alexis Ohanian
Online entrepreneur and investor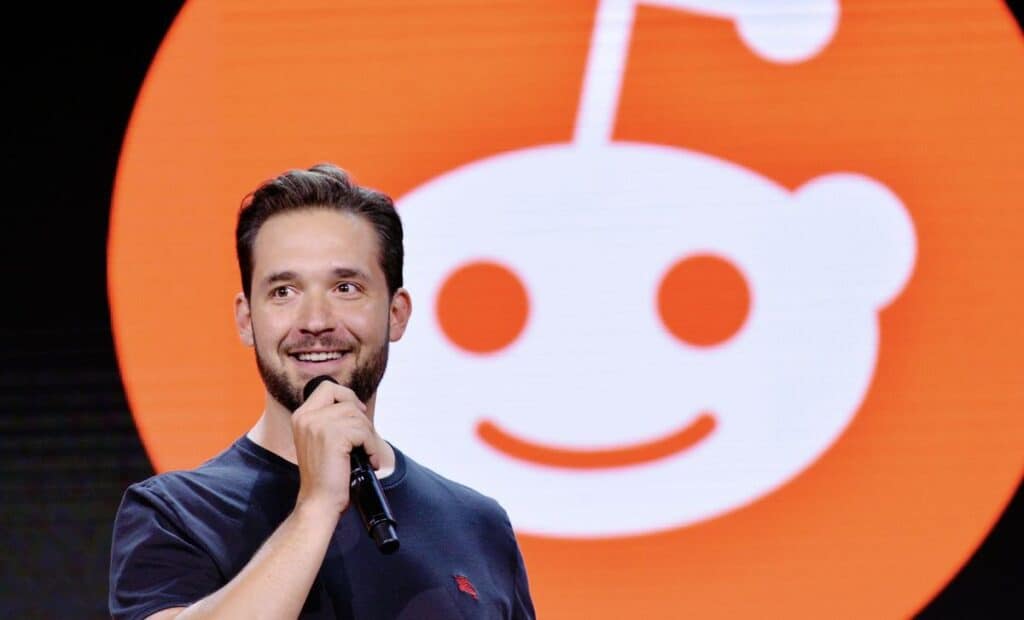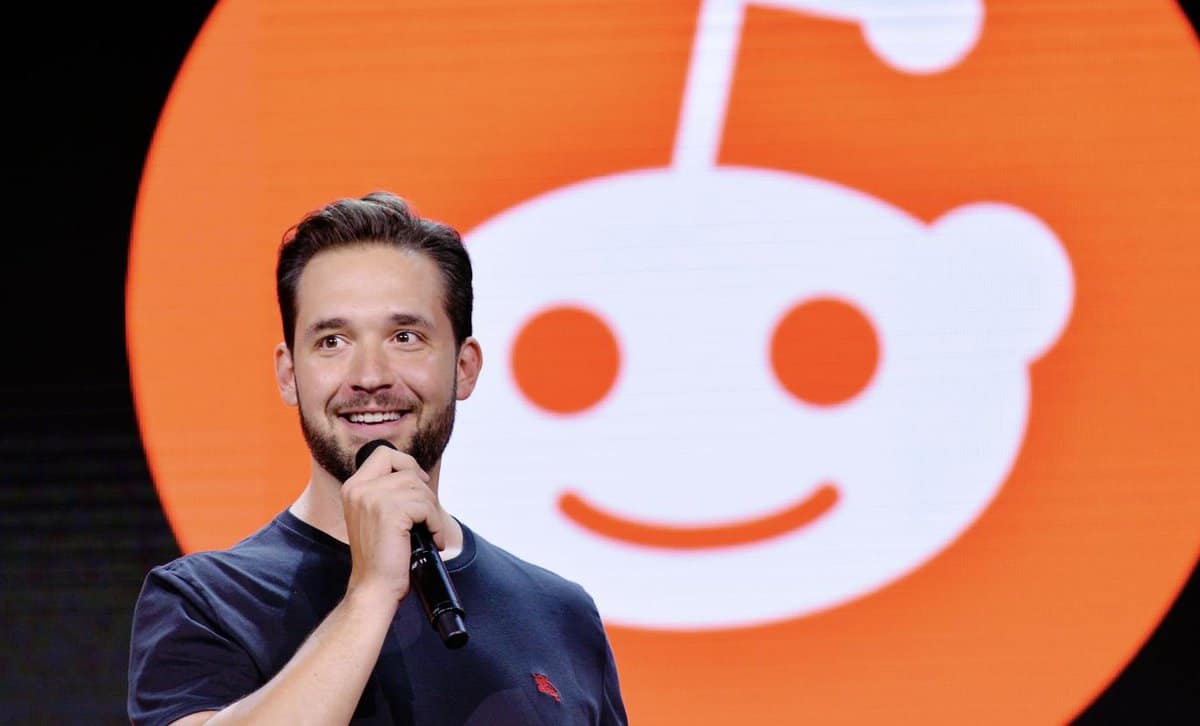 💡 Fun fact
On December 29, 2016, international tennis superstar Serena Williams announced her engagement to Alexis Ohanian, in the form of a poem on no other than, you guessed it, Reddit!
You probably know Alexis Kerry Ohanian best as the co-founder of the social news website Reddit where he serves as executive chairman. He is an American internet entrepreneur and investor who also co-founded the early-stage venture capital firm Initialized Capital, helped launch the travel search website Hipmunk, and started the social enterprise Breadpig. Ohanian is based in Beverly Hills, California and was a partner at Y Combinator. In 2012, Andy Greenberg of Forbes Magazine dubbed him "Mayor of the Internet."
Alexis faced his fair share of adversity in his life, with his girlfriend falling down five stories, ending up in a coma and his mother being diagnosed with an inoperable tumor.
Despite these heavy circumstances he kept working hard and in 2015 he decided to commit to Reddit fulltime together with co-founder Huffman.
On his entrepreneurship blog, Alexis is committed to 'making the world suck less' through clever articles and interesting topics. Go check him out!
🔑 Alexis's best tip
We don't even realize something is broken until someone else shows us a better way
#22 – Guy Kawasaki
Chief evangelist of Canva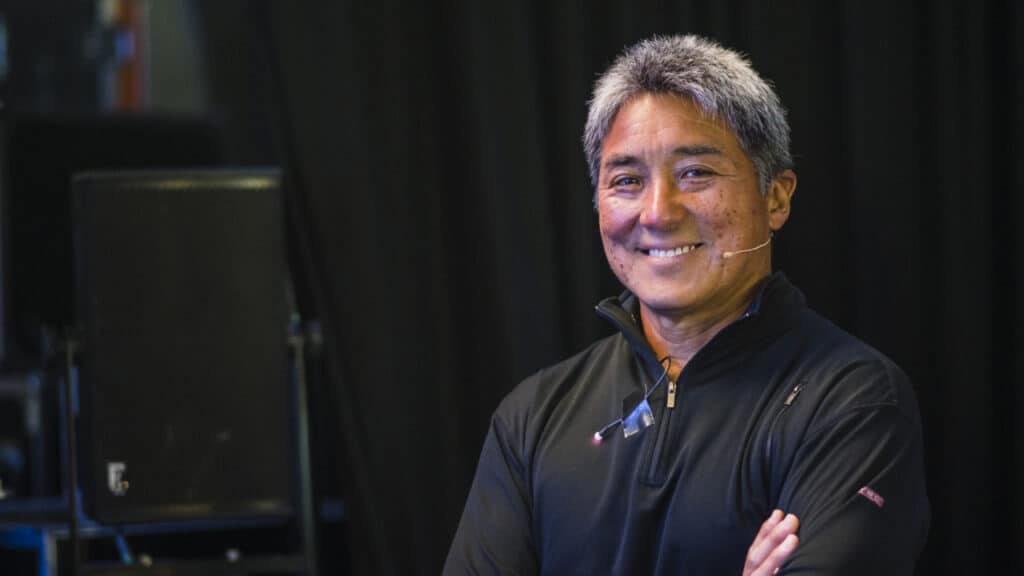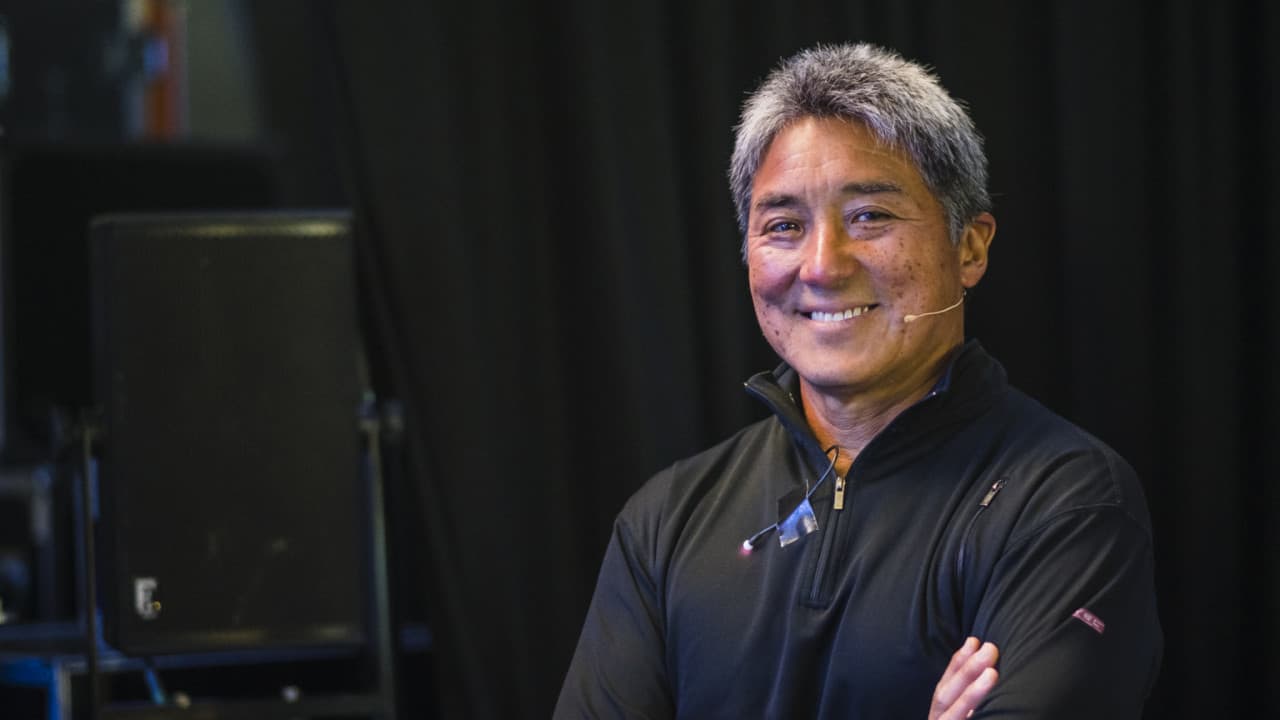 💡 Fun fact
Guy went from being a humble jeweler to becoming a Silicon Valley venture capitalist
Few people know this, but Guy Kawasaki was one of the Apple employees originally responsible for marketing their Macintosh computer line in 1984. Today Kawasaki is a successful evangelist, author, and speaker.
From March 2015 until December 2016, Kawasaki sat on the Wikimedia Foundation Board of Trustees, the non-profit operating entity of Wikipedia.
Guy currently is the chief evangelist of Canva, an online graphic design tool that has gained massive attention through the use of Instagram. He is a brand ambassador for Mercedes-Benz and an executive fellow of the Haas School of Business (UC Berkeley). He is also the author of The Art of the Start 2.0, The Art of Social Media, Enchantment, and twelve other books.
If you haven't heard about him before then it's definitely worth reading more about him. Take a look at his blog for a more personal touch on evangelism.
🔑 Guy's best tip
Doing, not learning to do, is the essence of entrepreneurship
#23 – The Entrepreneurs Library
host and creator of The Entrepreneurs Library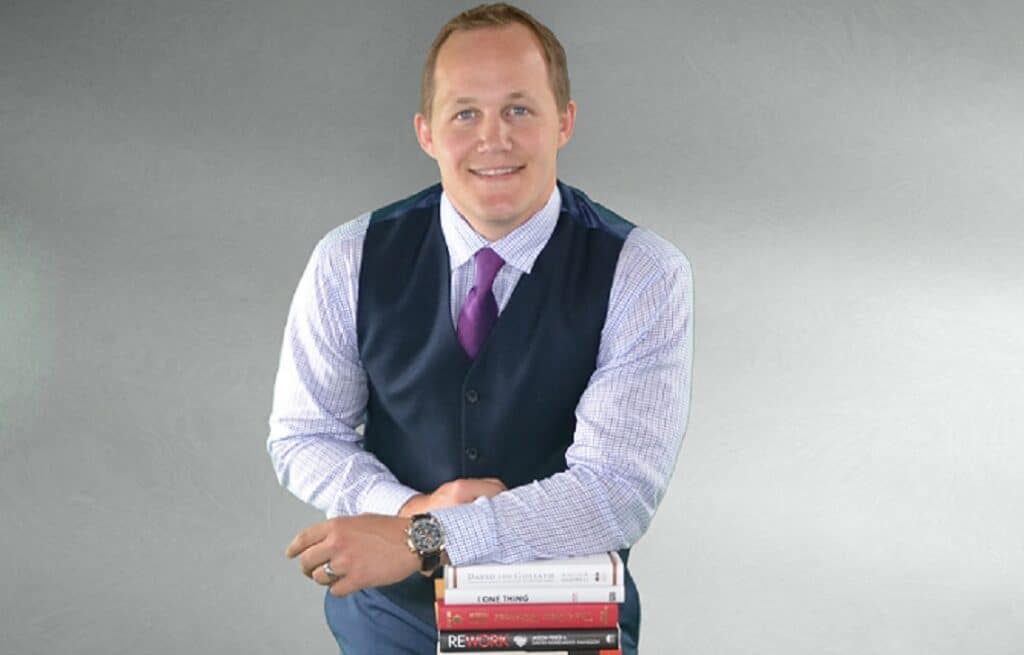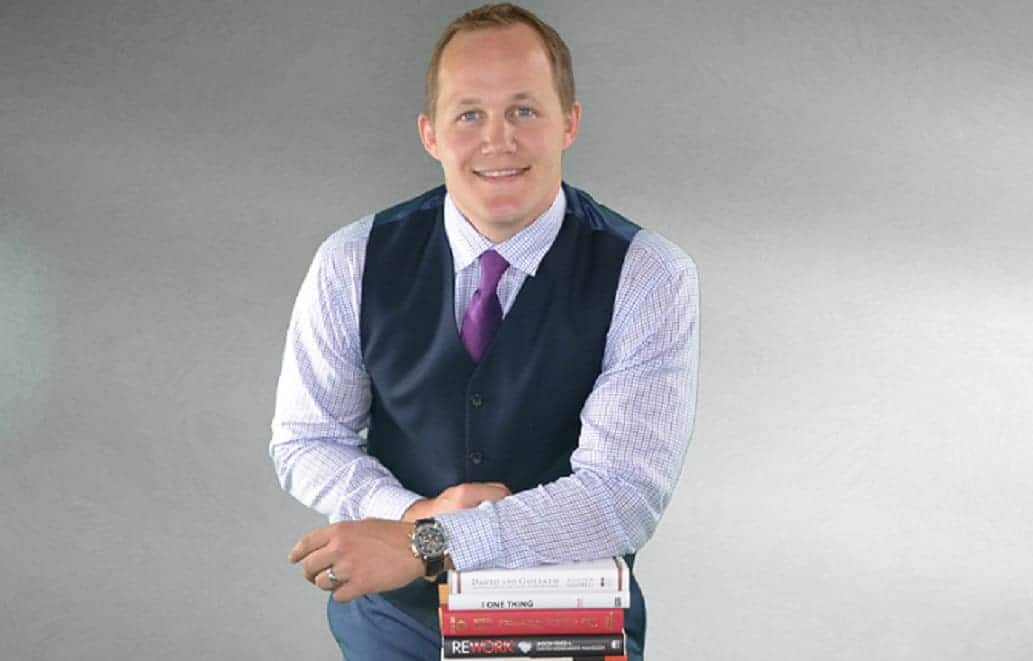 💡 Fun fact
Wade grew his business from zero to a multi-million-dollar company through reading in four short years
Found by Wade Danielson – The Entrepreneurs Library is an excellent resource for finding out the best books to read for entrepreneurs. However, the blog also shares great business lessons and Wade also hosts regular podcasts to go with it.
Found by Wade Danielson, The Entrepreneurs Library (The EL) is a podcast, blog, and community for the entrepreneur, small business owner, or wantrepreneur who loves reading books. The purpose of the EL is to help entrepreneurs, like you, find the best business books that will move you forward personally and professionally.
As a convenience, they offer a podcast for business book lovers with episodes that take you deep inside the books while bringing you closer to the authors who share their inspiration, main takeaways and much more. However, the blog also shares great business lessons and Wade also hosts regular podcasts to go with it.
If you're addicted to books, business growth, and success, The EL is perfect for you.
🔑 Wade's best tip
It's all about the book
#24 – Steve Blank
One of the fathers of modern entrepreneurship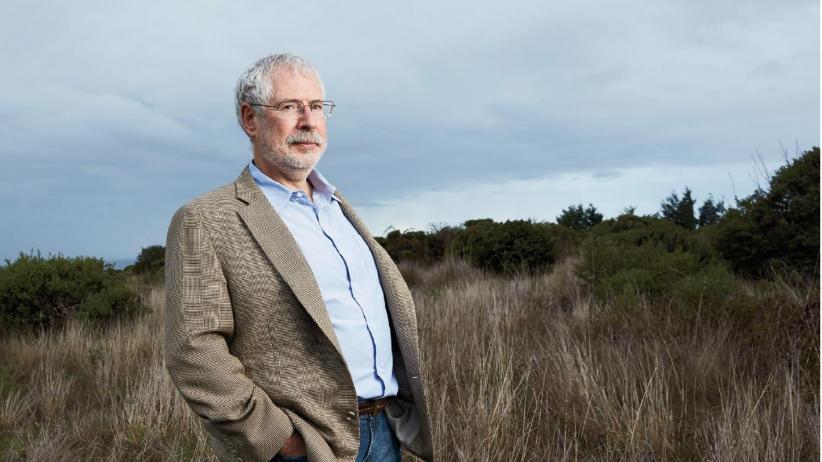 💡 Fun fact
Repairing fighter planes in Thailand during the Vietnam war was just the beginning
Recognized for developing the Customer Development method that launched the Lean Startup movement, a methodology which recognized that start-ups are not smaller versions of large companie3s, but require their own set of processes and tools to be successful, Steve Blank sure is an influential figure in the world of entrepreneurs.
His story is so detailed that I won't go into it right now but you can read more about him and his life on the 'About' page of his blog. However, he offers great books, guides, tools, and videos for start-ups, and has plenty of experience. So it's definitely worth it checking him out.
🔑 Steve's best tip
No business plan survives first contact with customers
#25 – Social Triggers
Entrepreneur and expert Marketer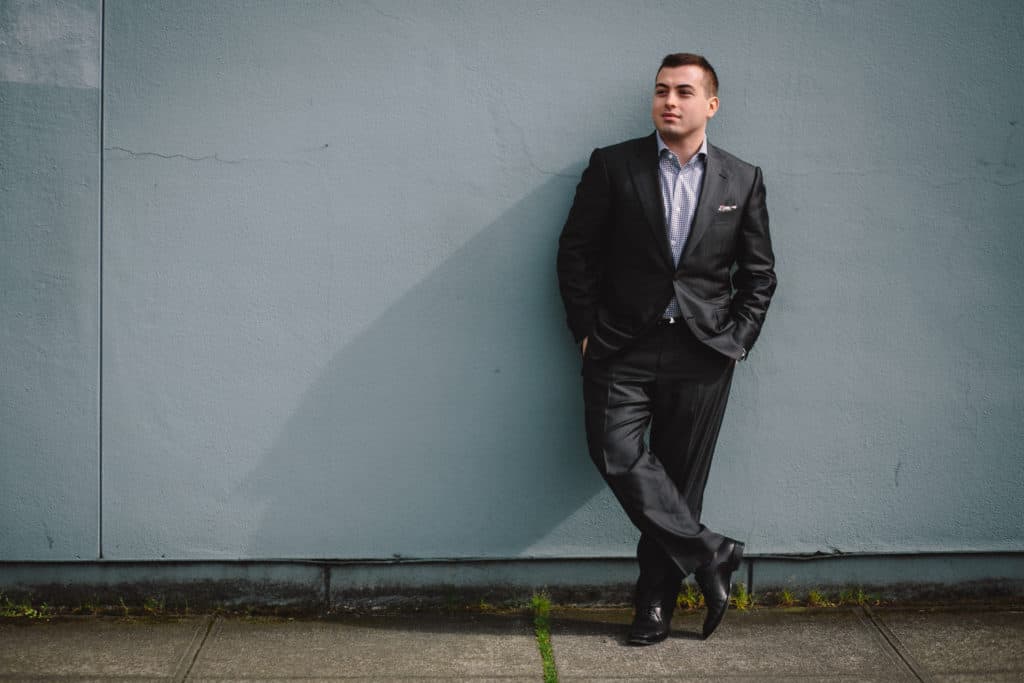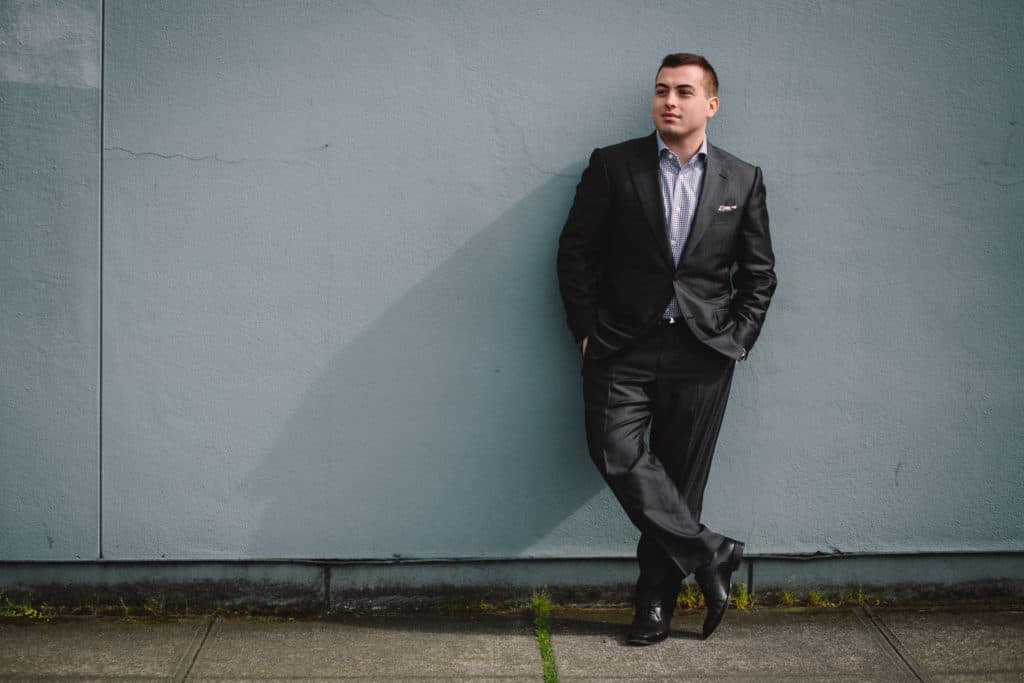 💡 Fun fact
According to his Twitter account, Derek is 99% useless, but that 1% when he's not, he is dangerous
Founded by Derek Halpern, Social Triggers is a marketing blog for young and motivated entrepreneurs that are looking for an effective point of view on internet marketing.
After building several successful websites in various niches (entertainment, fashion, etc.), Derek has refocused on what he loves most: Building and Marketing Businesses.
You'll find that his approach to marketing is effective. He developed it over the past few years, and it has helped him build a few wildly popular websites, one of which attracted more than 1,000,000 page views in a single day.
More specifically, he uses the perfect blend of data-driven marketing (conversion rates, academic research, and personal case studies) and content marketing to get traffic, attract customers, and sell products online.
🔑 Derek's best tip
If you give people too many options, they often choose none because they slip into "analysis paralysis"
#26 – Women on Business
President & CEO of KeySplash Creative, Inc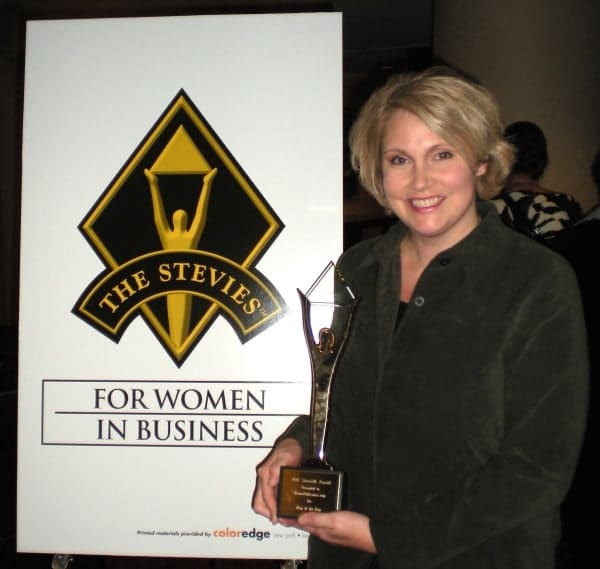 💡 Fun fact
If she just leaves home for a few hours or for the day, Susan does not leave without keys, wallet, and phone. If it can't fit in a pocket, she's not taking it. And the pockets on women's clothes are very small!
Founded in 2007 by Susan Gunelius, Women on Business is a blog that primarily focusses on female entrepreneurs. Ever since then it has become a key resource for both women and men who are interested in entrepreneurship all around the globe.
According to her bio:
"With nearly 25 years of marketing, branding and copywriting experience, Susan Gunelius is a seasoned corporate professional having spent more than a decade developing and executing marketing programs for global and national organizations, including divisions of AT&T and HSBC. She holds an MBA in Management and Strategy and a Bachelor of Science degree in Marketing.
Susan's corporate roles provided her with a solid background in all aspects of marketing. Some of the largest companies in the world have trusted her to write compelling advertising, marketing and business communications messages, and so can you.
She has written 11 marketing-related books through some of the largest and most recognized publishers in the world, including the highly popular Content Marketing for Dummies, 30-Minute Social Media Marketing, Kick-ass Copywriting in 10 Easy Steps, and more.
So definitely keep an eye on her!
🔑 Susan's best tip
Be smart and do not be afraid to confidently show just how smart you are. Don't be afraid to show what you know
#27 – Seth Godin
Founder of the altMBA, blogger, entrepreneur, and author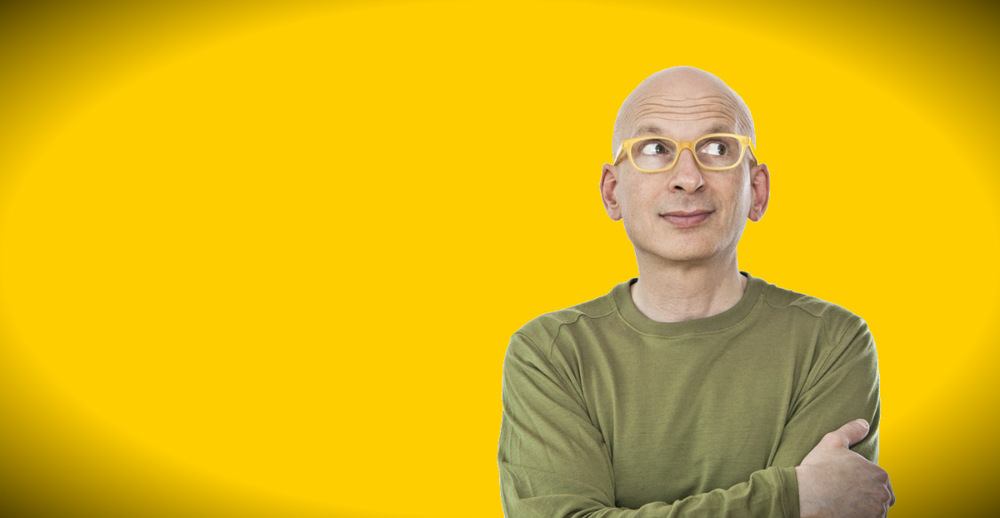 💡 Fun fact
Seth got 900 rejection letters in a row for one of his books and was on the edge of bankruptcy in the early stages of building his book business
Ever since I read 'Whatcha Gonna Do with That Duck?: And Other Provocations' I became a big fan of Seth. With his mind-set and ruthless honesty and genuine inspiration, Godin makes you ponder the difficult questions you wouldn't ever dare to ask yourself.
Seth is actually one of my first mentors. I started reading his entrepreneurship blog more than 15 years ago and have been absorbing value from him ever since.
Seth is a crazy established figure in the scene and needs little to no more introduction. He is a bestselling author with a total of 18 books in his repertoire. Recently, Godin once again set the book publishing industry on its ear by launching a series of four books via Kickstarter. The campaign reached its goal after three hours and ended up becoming the most successful book project ever done this way.
In 2009 his blog was praised by Time among its 25 best blogs on the web. That same blog has become so popular now that you can find it in Google just by searching the keyword "Seth". This blog definitely deserves to be regarded as one of the best blogs for entrepreneurs.
🔑 Seth's best tip
Instead of wondering when your next vacation is, maybe you should set up a life you don't need to escape from
#28 – Mike Michalowicz
Author of Clockwork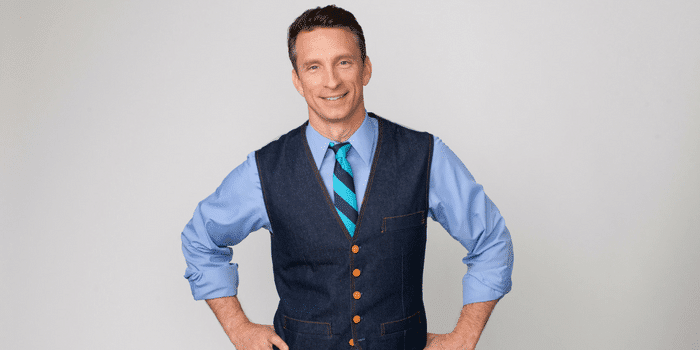 💡 Fun fact
Mike became a millionaire in his early 30s. He then lost everything and started all over from scratch, of course he managed to do it again
Along with Guy Kawasaki, Seth Godin and Malcolm Gladwell, Michalowicz (pronounced mi-'kal-o-wits) is considered a tier-one mainstream small business author.
He is the author of Toilet Paper Entrepreneur and many other books among which 'Profit First Revised & Expanded' (February 2017), 'Surge' (May 2016), 'Profit First' (July 2014), and 'The Pumpkin Plan' (July 2012).
By the age of 35, Mike had founded and sold two multi-million dollar companies. Confident that he had the formula to success, he became an angel investor… and proceeded to lose his entire fortune.
Then he started all over again, driven to find better ways to grow healthy, strong companies. Among other innovative strategies, Mike created the "Profit First Formula", a way for businesses to ensure profitability from their very next deposit forward.
His latest book 'Fix This NeXt' was released in April 2020, and it's definitely worth a read.
🔑 Mike's best tip
Action is the only way to make progress. Take action now; don't wait for a convenient time. It can't be overemphasized
#29 – Marco Arment
Programmer, writer, podcaster, geek, and coffee enthusiast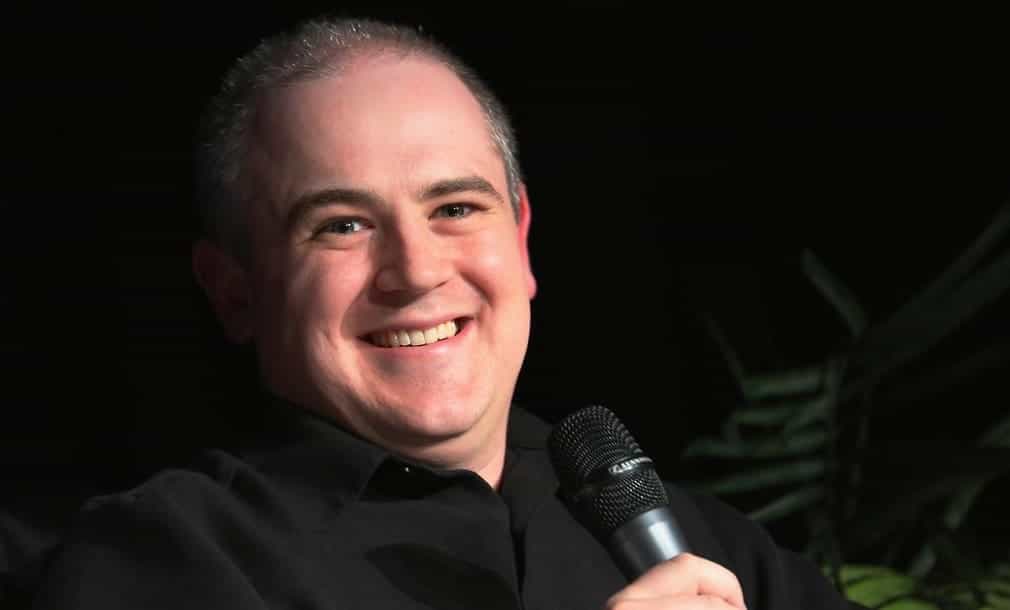 💡 Fun fact
Marco built Instapaper with the philosophy "Do as few extremely time-consuming features as possible"
You probably know about Tumblr, right? But do you know who Marco Arment is?
Well, he was the lead developer of the massively famous website and app. Marc is a web and app developer by heart, but he also has a lot of experience as a writer and even hosts his own podcast.
Other projects from him include Instapaper and Overcast.
On his blog, he talks a lot about tech, apps, and other geeky stuff. If you're into that, I definitely recommend his blog!
🔑 Marco's best tip
If you sit on, sleep on, stare at, or touch something for more than an hour a day, spend whatever it takes to get the best
#30 – Under 30 CEO
Aiming to help young entrepreneurs to succeed in business and lifestyle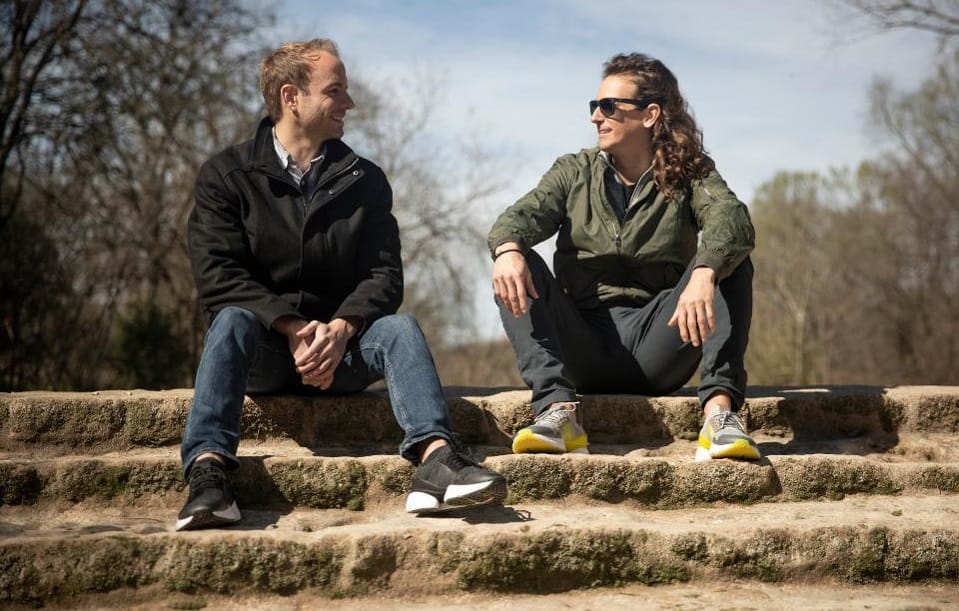 💡 Fun fact
Despite the fact that both Mat and Jared had no previous experience in the media industry they still managed to build "Under30Media"
Co-founded by Matt Wilson, Under30CEO.com is an entrepreneurial blog dedicated to giving young entrepreneurs the sales tools and resources they need to succeed. Through the use of social media he was able to promote himself to the extent he got picked up by major websites, including Entrepreneur and Reuters, after which he began helping others build their brands through the digital marketing firm Shadow Concepts LLC.
Since he owns his own travel company together with co-founder and friend Jared, you can find a great deal of information about traveling as well as entrepreneurship on Under30CEO.
His blog offers great advice for entrepreneurs who love to travel and his personal mission is to inspire young people to use technology to create opportunities and become leaders.
Under30CEO has been acquired by Daniel DiPiazza and Rich20Something Media.
🔑 Matt's best tip
Get mentors and have someone that will take a look at what you're doing on a monthly basis
#31 – Copy Blogger
serial entrepreneur, Founder of Copyblogger Media, Host of unemployable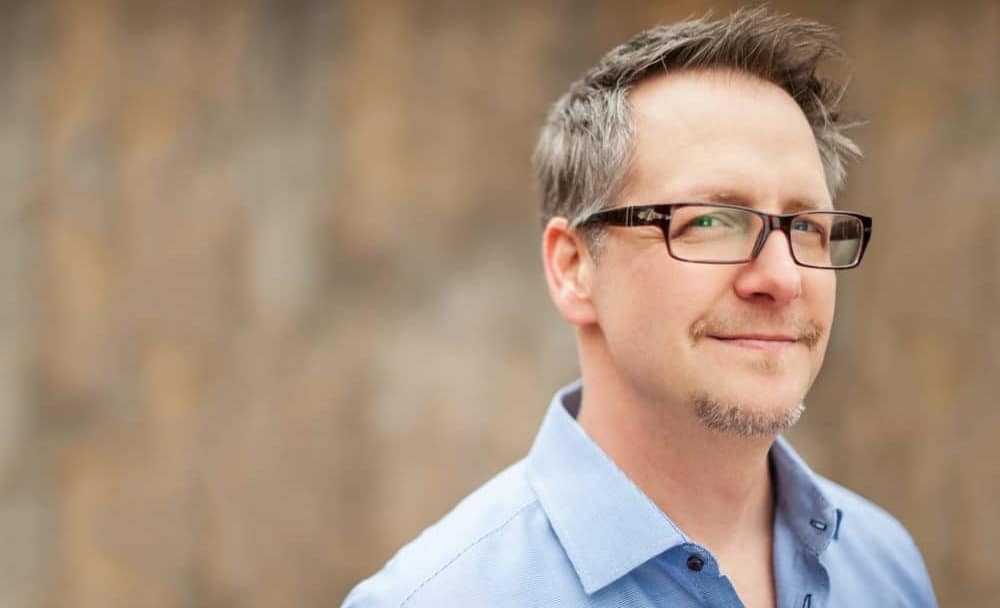 💡 Fun fact
Despite Brian's success today, he did not really figure out what he wanted to do until he was about thirty
Founded back in January 2006 by Brian Clark – a serial entrepreneur based in Boulder, Colorado – Copy Blogger Media has grown into an 8-figure business. Today the blog has been described as the 'Bible of content marketing'.
Brian built three successful service businesses using online marketing techniques before moving to a completely online business model. The result of that move was Copy Blogger Media. This innovative company provides advice and solutions that empower people to successfully grow their businesses through social media and online marketing.
According to Brian, there are three steps to success at anything in life.
They are: Attempt, Observe, and Repeat.
Copyblogger reflects that vision and should be required reading for all business owners and passionate entrepreneurs. Definitely a marketing blog to check out!
🔑 Brian's best tip
These days, people want to learn before they buy, be educated instead of pitched
#32 – Think Entrepreneurship
Owner at Think Entrepreneurship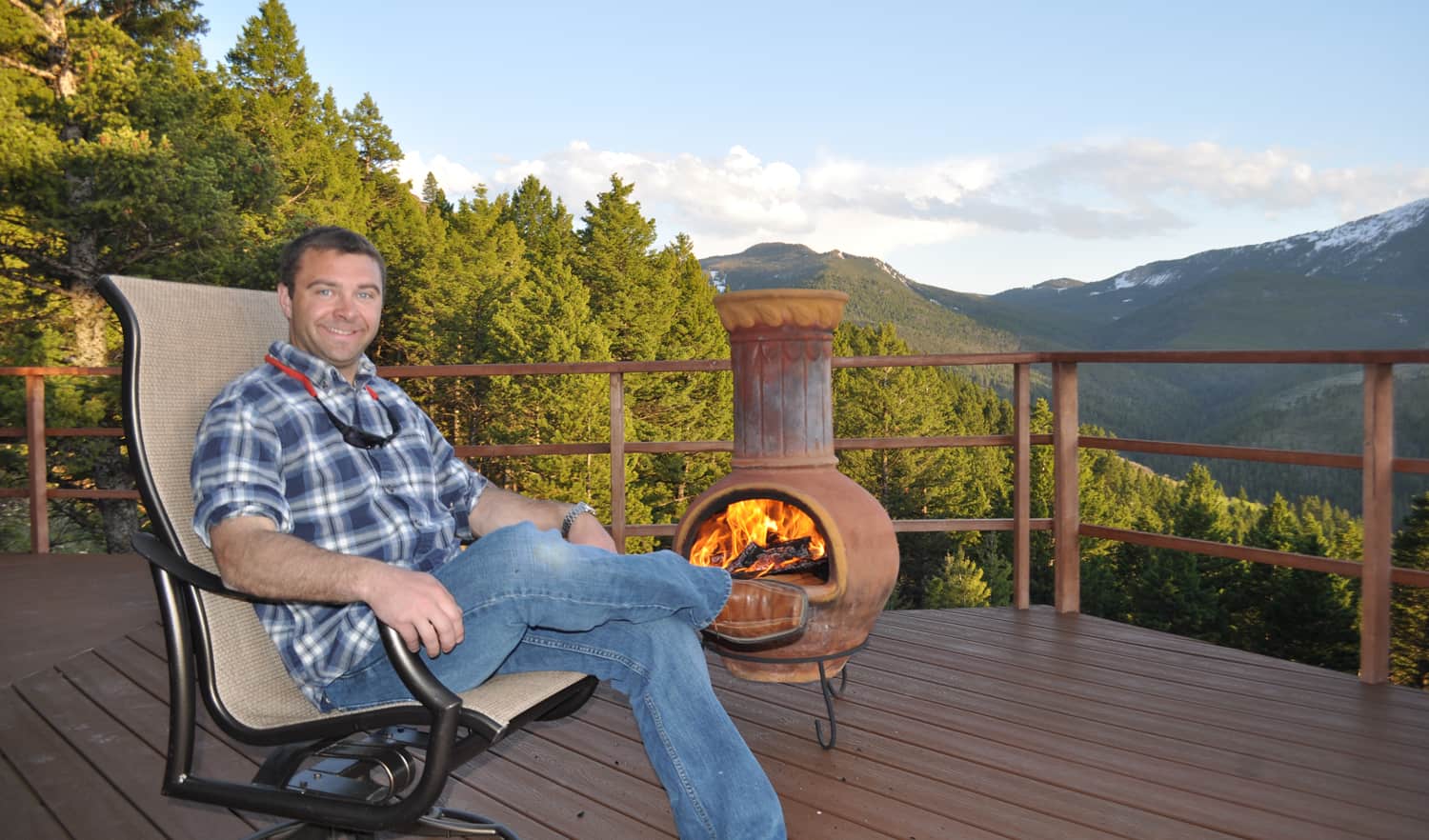 💡 Fun fact
Pete started his first snow stand as soon as 9 years of age. His passion for entrepreneurship continued to grow and has been featured in NBC, Sirius radio, and many more
Best known for his DYI Channel on YouTube, Pete Sveen founded Think Entrepreneurship in 2008. He has a very interesting point of view on things and describes himself as "a blogger, podcaster, Youtuber, avid outdoorsman, and Do it Yourselfer"
He uses the blog as a tool to share his experiences along his entrepreneurial journey, with a goal to inspire others to start their own businesses. He is able to do this by providing content about the failures and successes he encounters in each of his businesses.
Think Entrepreneurship is a great blog that incorporates motivational and blogging articles within the general categories of entrepreneurship, combined with a DYI angle. Interesting to say the least!
🔑 Pete's best tip
Sometimes it can get overwhelming when you have all of these projects or renovations on the list. So, just breaking it down into one thing at a time has made it much more doable for me
#33 – Chris Ducker
Founder of Youpreneur.com, author of the bestselling 'Virtual Freedom'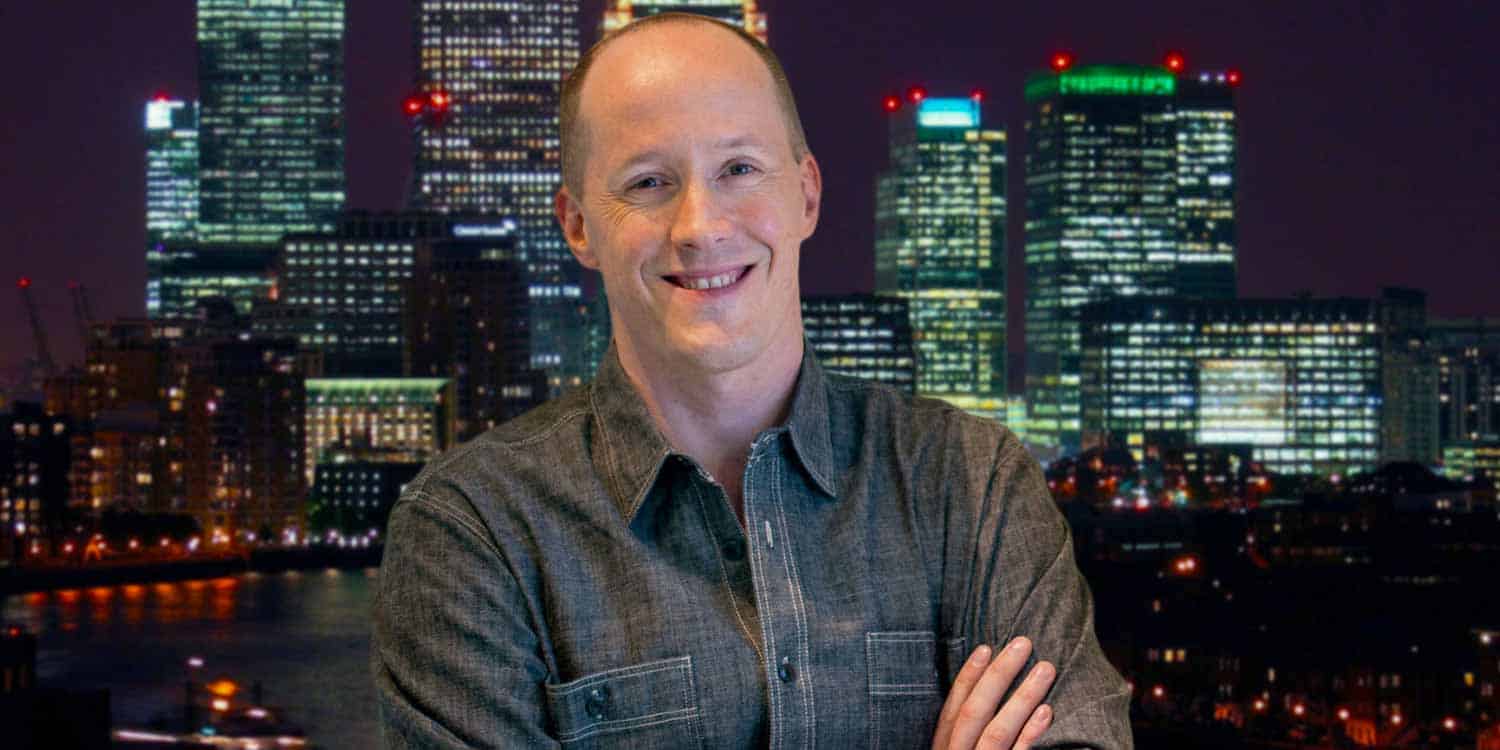 💡 Fun fact
After a horrific burnout in 2009 his life completely changed. Fast forward one year later he became a virtual CEO working an average of 6 hours a day
Before realizing he had a lot to offer himself, Chris Ducker used to be 'the VA guy'. After some years of experimenting with his own persona, he found that this could work even better. Today, his personal entrepreneur blog has become a brilliant resource for growing your business, fortunate enough to be featured in Forbes, The Huffington Post, and Business Insider.
Ducker really focusses on putting your personality out there and seeing it as an asset to building your brand. Out of that vision, he created the term 'Youpreneur', which emphasizes to use yourself as a valuable selling point and brand.
His blog about entrepreneurship is well worth a visit.
🔑 Chris's best tip
Relationships should be treasured, not used
#34 – Suitcase Entrepreneur
entrepreneur, author, speaker, lover of handstands and triathlete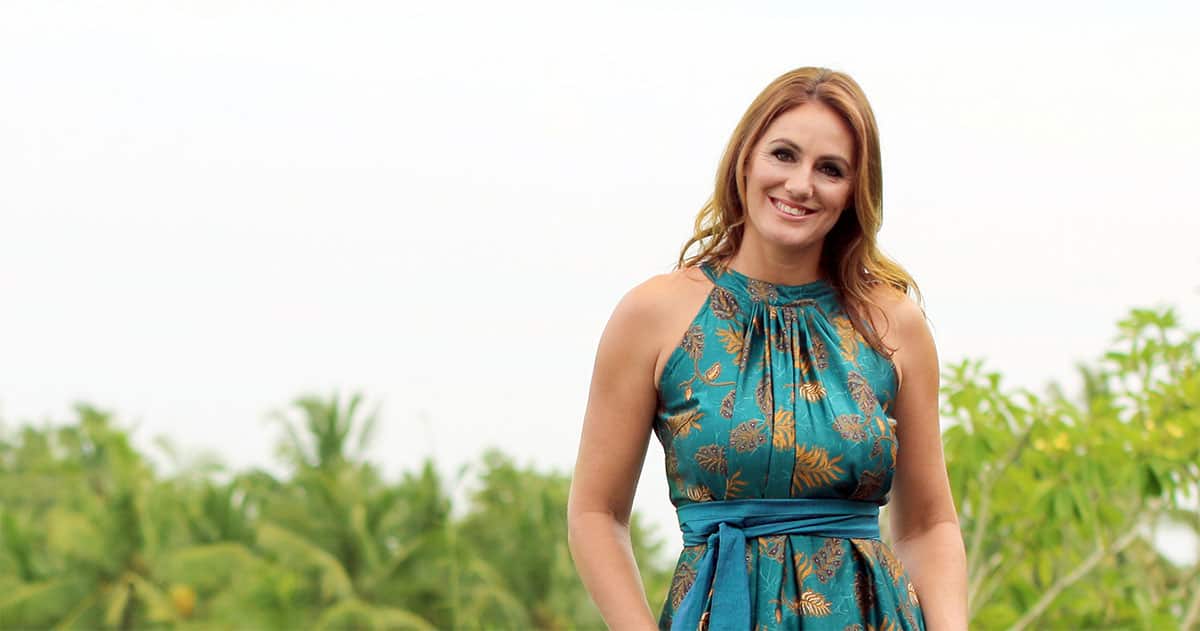 💡 Fun fact
Natalie went from couch surfing to now not only having her own business making six-figures + but also enjoying every single part of her life
If you're looking for a good blog that combines entrepreneurship with traveling, look no further. Founded by Natalie Sisson, The Suitcase Entrepreneur is a fantastic resource for all of you who are looking to make travel a part of your journey as an entrepreneur.
Sisson decided to publicly state her vision about business and life, the things she wanted to achieve in the next three years. She did this by making a 'Painted Picture' which she shared on her blog and through Slideshare. Since then, it's had over 53,000 views and her vision became a reality within the first 12 months. Today her business generates a 6-figure revenue and is still growing. Keep an eye on this one for sure!
🔑 Natalie's best tip
Get really clear on what you want your life to look like, and then design your business around it
#35 – Shout Me Loud
Fountainhead and CEO of ShoutMeLoud, Founder at ShoutDreams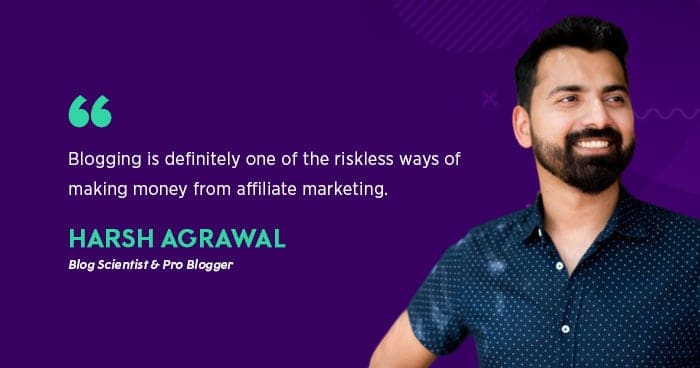 💡 Fun fact
Harsh started blogging just out of fun in September of 2008 and started writing about things which he knew. Since then, he has partnered with innumerable international companies to promote their online businesses and is one of the most active members on the Indian blogging scene
This award-winning blog is probably one you want to visit if you haven't already. Founded by Harsh Agrawal, ShoutMeLoud (SML) is a community of enthusiastic bloggers who are popularly known as "Shouters", bloggers who are living an internet lifestyle or are currently moving in that direction.
You will find 92% practical tips to raise and earn money from your blog; the other 8% is for extravagant jokes and personal stories.
If you like networking with other like-minded people, you can hang out and talk about blogging on their dedicated forum for bloggers.
🔑 Harsh's best tip
Find your writing style and be creative. Never ever blog for money
#36 – Noobpreneur
Owner of business websites, Content creator and marketer for SMEs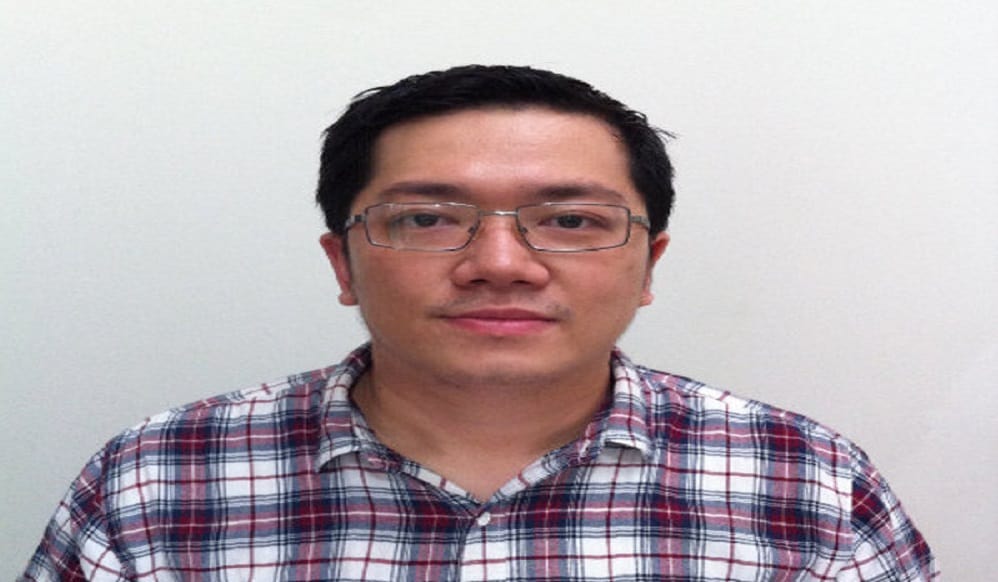 💡 Fun fact
Although he didn't mean to make money via blogging, today Ivan is the owner of the award-winning business blog Noobpreneur
As stated in their mission statement this blog is dedicated to "helping small business owners grow their business by tapping into the small business trends and industry insights shared by fellow small business owners, experts, and professionals."
The business blog is authored by multiple people. This creates a wider range of perspectives. "Different people with different experiences and expertise will give you, the reader, different views on business or entrepreneurship topics."
If you're a small business owner who is just starting out, Noobpreneur is definitely a blog worth checking out.
🔑 Ivan's best tip
Click baiting is rather controversial, but it's still true to these days that interesting blog post titles/headlines win clicks and shares. Your job is to make sure that the blog content is on-par with whatever claims you make in the headlines. Teasers are fine, but it's wrong to misled people
#37 – Lifestyle Entrepreneur Blog
Founder & Publisher of Lifestyle Entrepreneurs Press, Publishing Director at Publishizer.com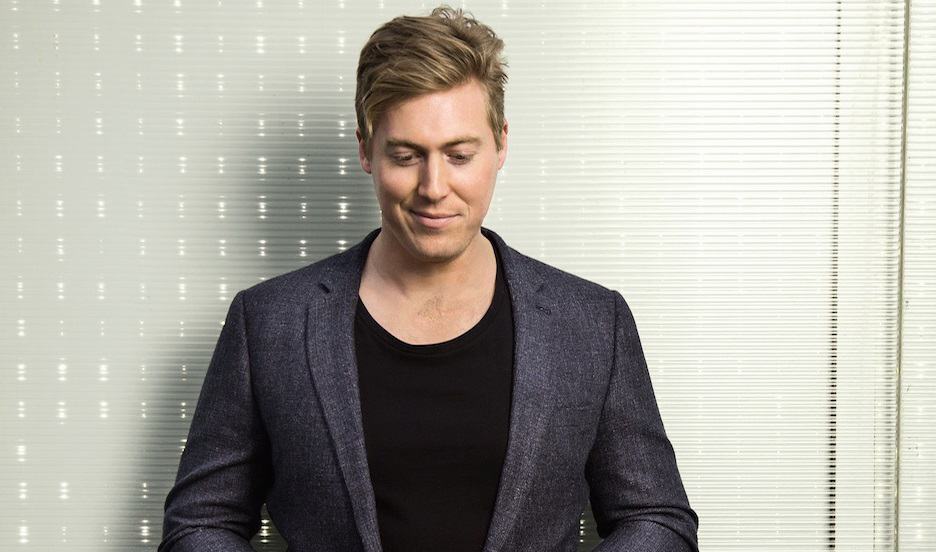 💡 Fun fact
After nearly 10 years of eating, sleeping and breathing music, something inside Jesse shifted and he became supremely fascinated with entrepreneurship and business in general. He then moved on with launching Krieger Consulting Group and started working with other entrepreneurs and business owners to grow their companies
Best known for his book 'Lifestyle Entrepreneur: Live Your Dreams, Ignite Your Passions and Run Your Business from Anywhere in The World', Jesse Krieger is a bestselling author who shares great articles on success as an entrepreneur. He describes himself as an international traveling, business starting, Chinese speaking, street cycling, lifestyle entrepreneur.
His blog Lifestyle Entrepreneur focusses on topics ranging from personal development to tackling procrastination to traveling to learning how to write profitable content and much, much more.
🔑 Jesse's best tip
Begin by asking yourself what you would do if money were no object
#38 – Youngupstarts
Founder and chief editor of YoungUpstarts, F&B entrepreneur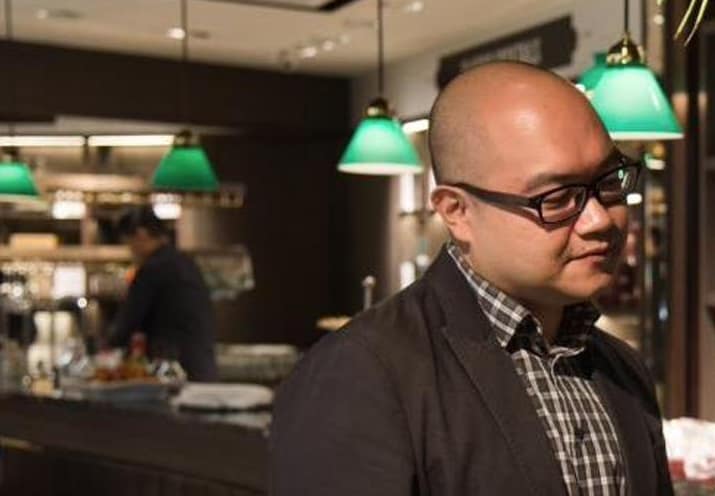 💡 Fun fact
It seems that Daniel loves variety so much that he somehow managed to perfectly combine being a certified specialist of wine, co-owner at the good beer company and street taps and also online marketing, copywriting, blogging, media relations and more
If you are passionate about making a real change in the world, this blog will fit you like your favourite sweater. At Youngupstarts they write all about lifestyle, ideas, innovation, online business, vision and other things that might help change the world. They focus on stories and especially love to showcase content that highlights young people and what they do and celebrate their vision and role in changing the world with their ideas, products, and services.
🔑 Daniel's best tip
You can't simply wing your way in business. There's no shortcut. Learn what you can, then go forth and change the world
#39 – Peter Shallard
Shrink for Entrepreneurs, CEO at Commit Action, Venture Partner at Human Ventures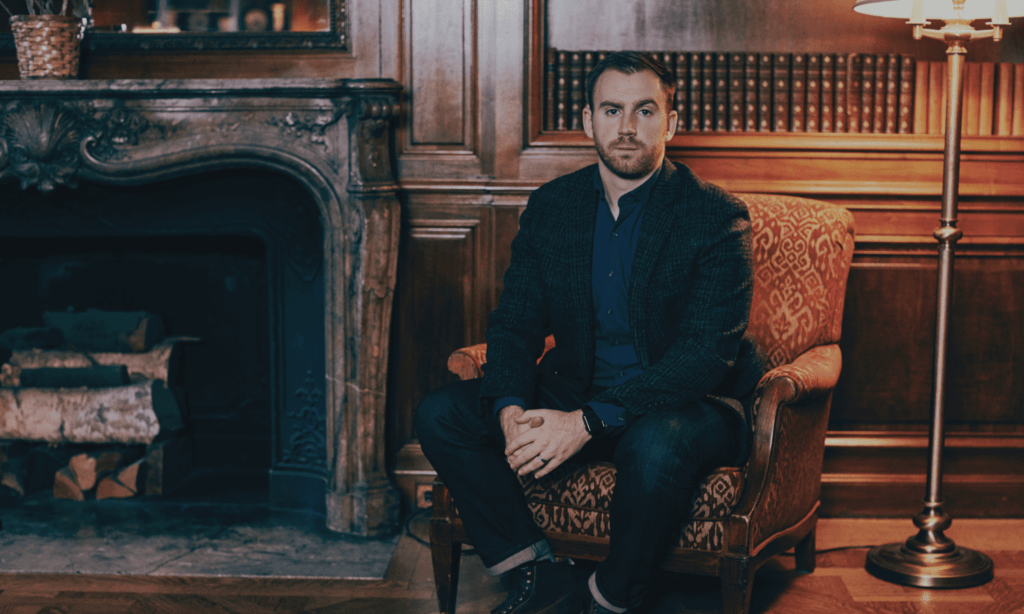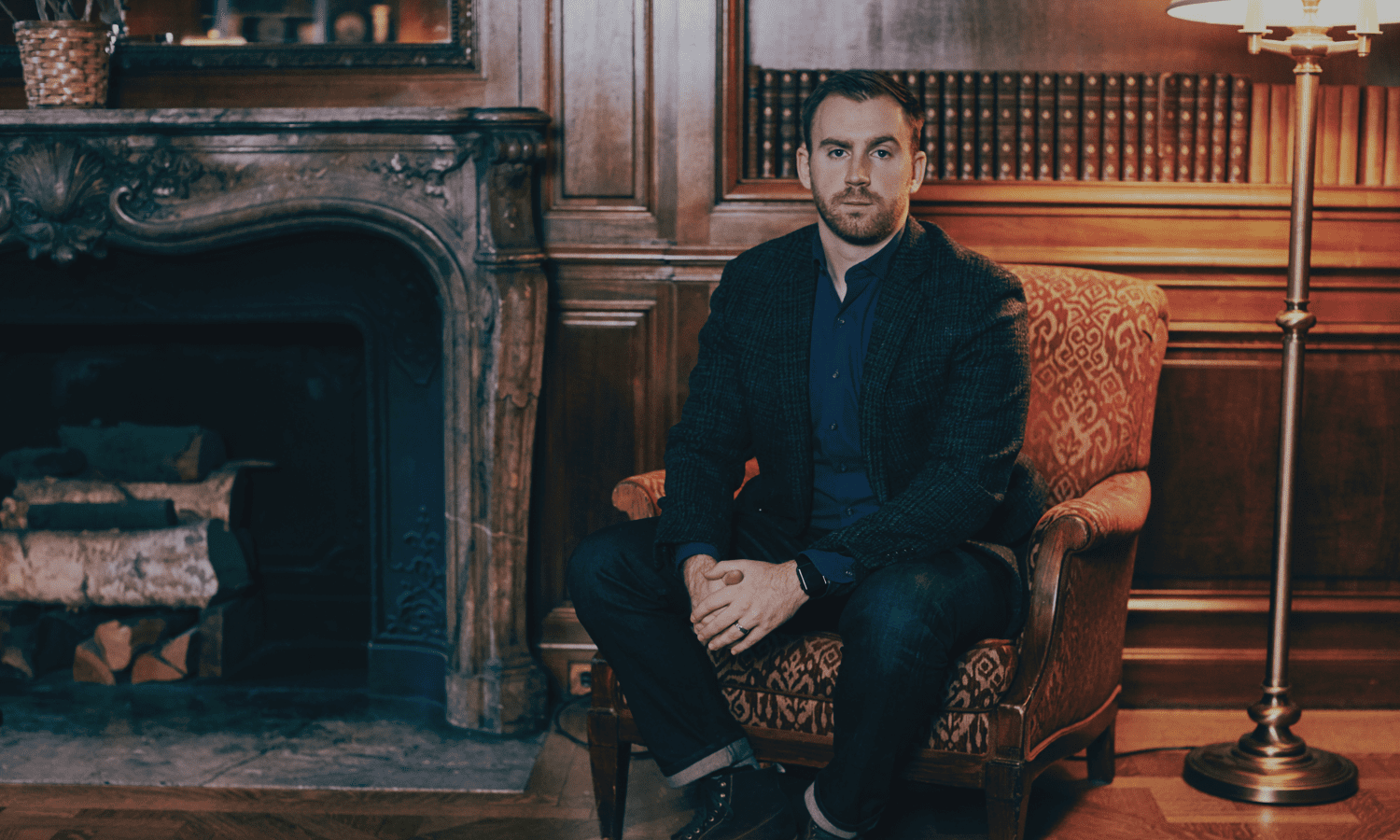 💡 Fun fact
After working in clinical therapy for several years, helping people overcome anxiety, depression, addictions, Peter realized that this wasn't what he wanted to do with his life. Everything changed for him when he consulted with a highly motivated client, since then he specialized in working with entrepreneurs and their organizations
'The shrink for entrepreneurs' (as he likes to call himself) Peter Shallard is a man who prefers to go deeper than most other bloggers. He believes that mindset is everything, and pays a lot of attention to crafting the right mind-sets. He believes that by becoming stronger mentally you get to be a more successful entrepreneur.
His blog is a beautiful reflection of that vision. For several years he worked in clinical therapy, helping people overcome anxiety, depression, and addictions. This makes him have a very interesting perspective on things.
He writes about navigating the two poles that ultimately need to be combined in harmony: the practical and the existential.
If you don't want to just scratch the surface, but like to dig a little bit deeper, go check out his blog.
🔑 Peter's best tip
"If it worked for me, it'll work for you" doesn't exist
#40 – Blogtrepreneur
Serial entrepreneurs, investors, and mentors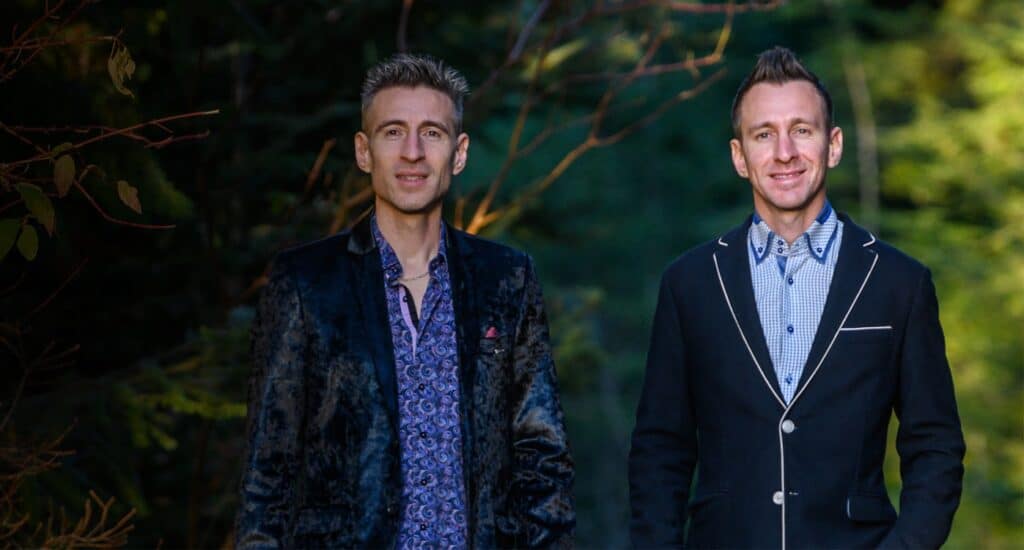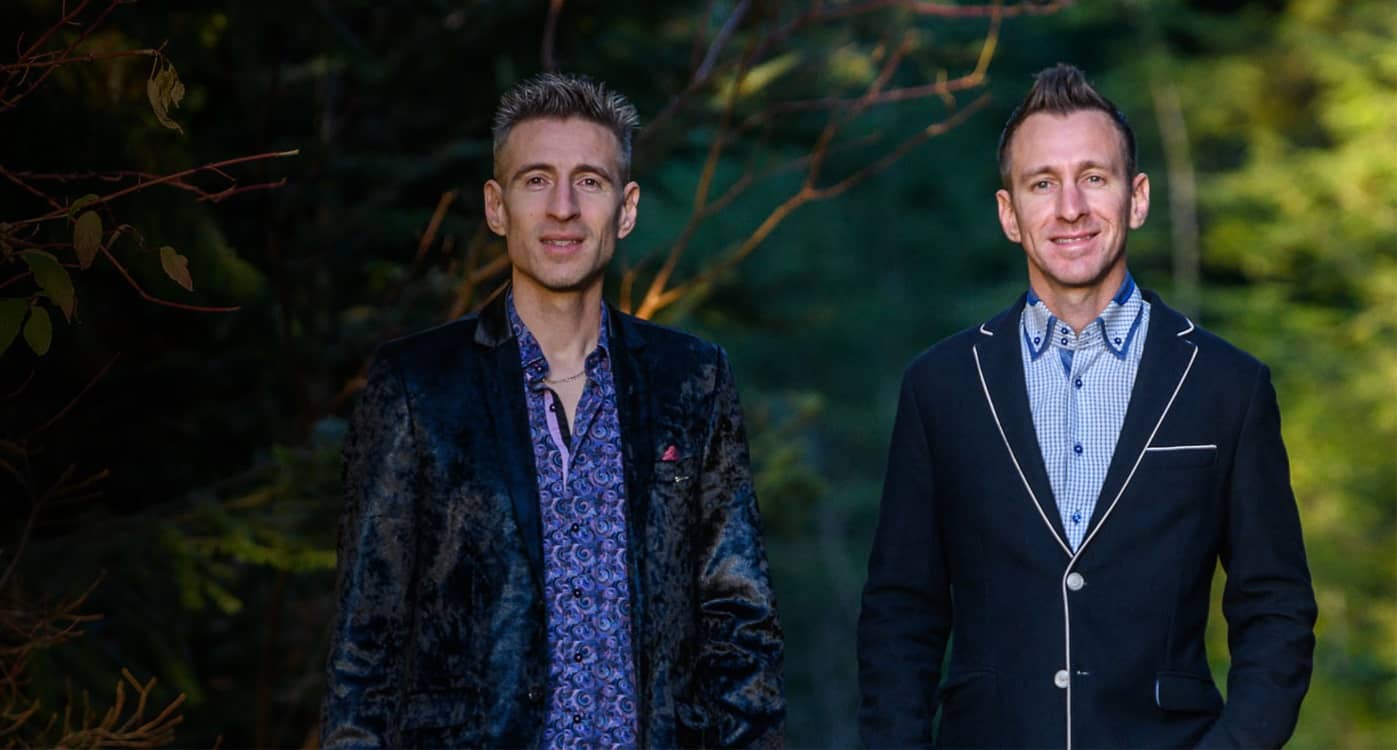 💡 Fun fact
Adam and Mathew started their first business at ages 7 and 8, and since then they advised, invested in and consulted for dozens of tech companies, startups, and businesses around the world
This blog is a great resource for anyone who is interested in combining blogging with entrepreneurship. Founded by Adam and Matthew Toren, Blogtrepreneur offers a ton of great articles about Ecommerce, lifestyle, and branding. They quickly gained followers and the blog is now one of the top blogs for entrepreneurs.
Adam and Matthew Toren are both serial entrepreneurs, mentors, and investors. They even created a website called Kidpreneurs where they give advice on entrepreneurship for kids!
These guys definitely are passionate about what they do, and Blogtrepreneur just needs to be on your list of worthwhile blogs for the coming year.
🔑 Adam's and Mathew's Best tip
An entrepreneur is someone who conceives an idea, creates a path to success, does whatever it takes to succeed and tries to dominate their market
#41 – Entrepreneurship Life
Serial entrepreneur and investor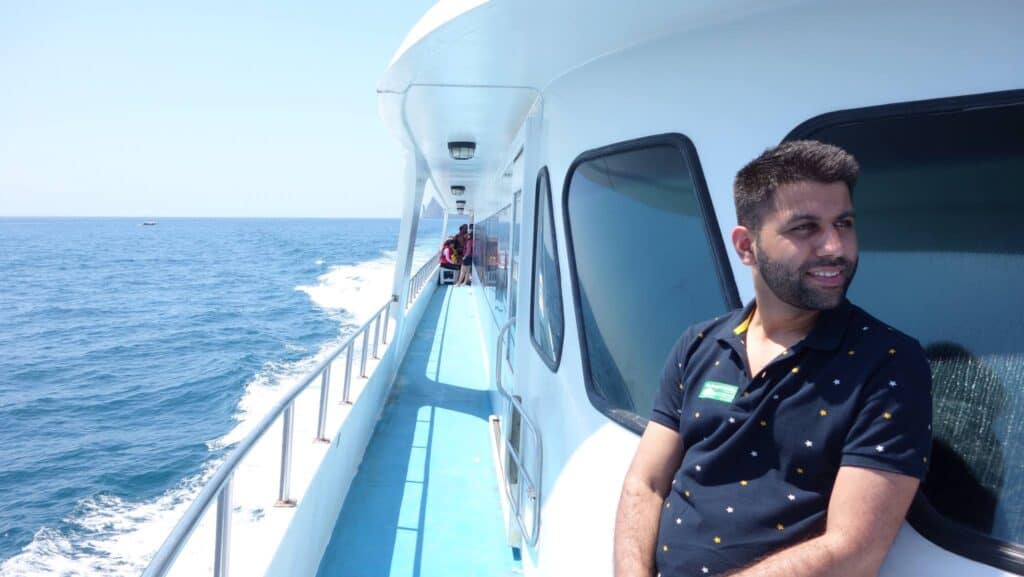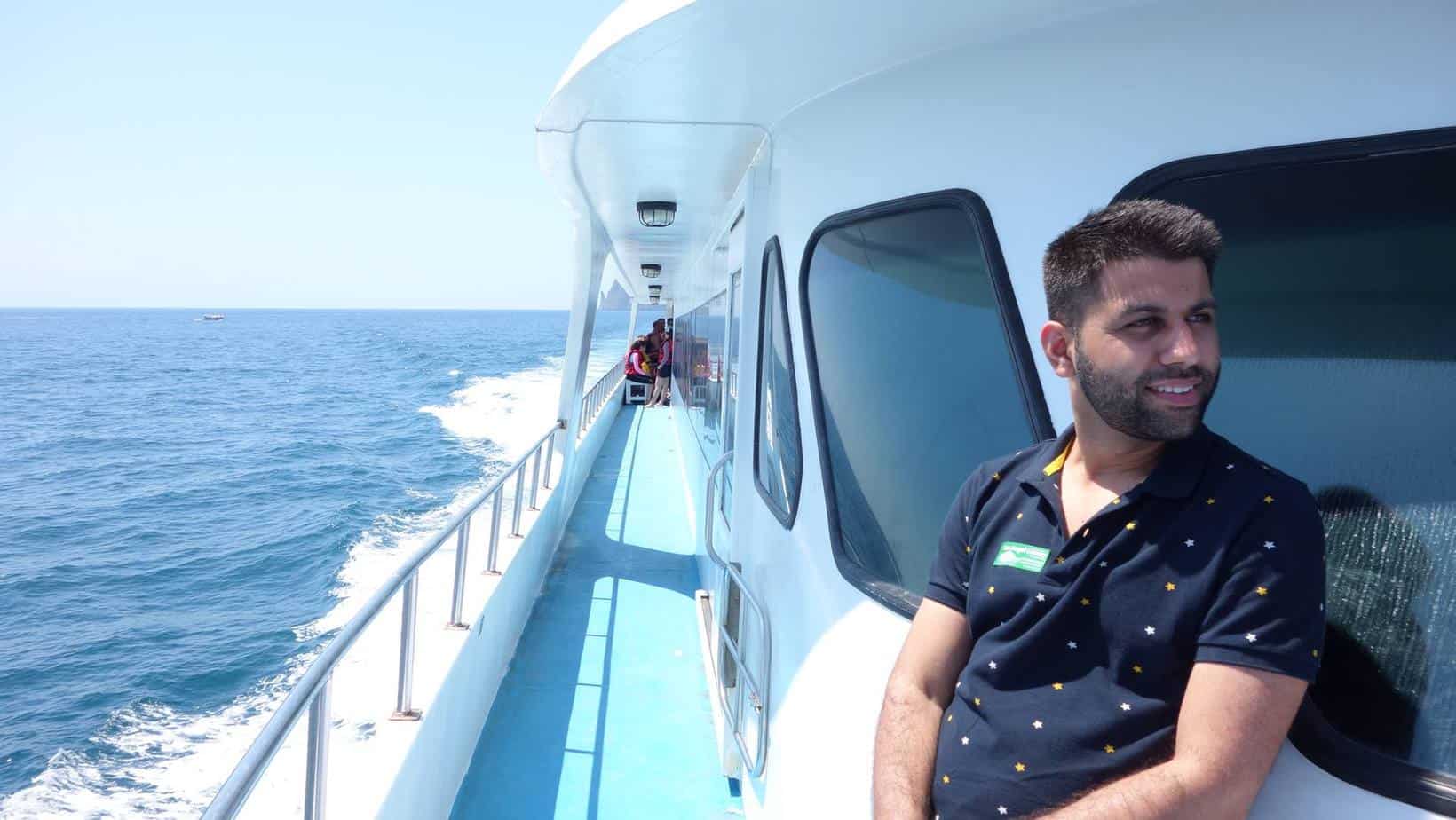 💡 Fun fact
Reading the book "Rich Dad, Poor Dad" in high school helped him make the decision to become an entrepreneur
What differentiates Entrepreneurship Life from other business blogs is that they aim to create a community of like-minded individuals. This commitment creates a feedback culture where people can interact with each other and create win-win situations where everybody can learn and benefit from it.
This blog is one of the best places for entrepreneurs, start-ups, and business owners to find a wide range of content. Advice, articles, resources, and multiple tools for starting, running and growing a business. The goal of this blog is to provide passionate people like you with insights into entrepreneurship, business finance, leadership and management, and emerging technologies.
🔑 Mohit's best tip
Before you even start making your product, just offer it to the world and see if there are any buyers
#42 – Frugal Entrepreneur
Entrepreneur, Small Business Consultant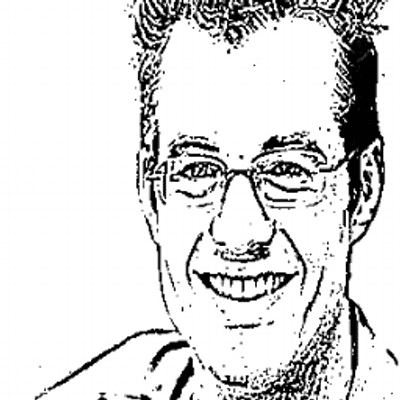 💡 Fun fact
Adam started his first, humble business when he was ten years old repairing and refurbishing bicycles
Inspired by his father, Adam Gottlieb decided he wanted to become an entrepreneur. After figuring out how to start a small business and getting frustrated by all the time he spent finding the right documents, he decided to create a space where he'd combine all of the most important documents he had had such a hard time finding. And so Frugal Entrepreneur was born.
This blog provides a great deal of solid online resources and is a place where you can enjoy a lot of hard to find information.
🔑 Adam's best tip
If you want to connect with your customers, the best way to do that is by creating unboxing videos for the product that you are offering
#43 – Entrepreneurship Interviews
Founder and CEO at Axilus Services, Co-founder at Perfektum Brewery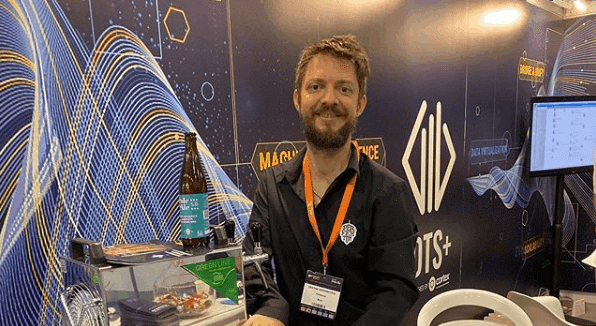 💡 Fun fact
Cristian is so intrigued about entrepreneurship that he is involved in industries that almost have nothing to do with each other such as a craft brewery, a software company, and a marketing agency
You guessed it, this blog is all about interviewing entrepreneurs and sharing their knowledge and stories in a well-written format. You can find plenty of resources and links to interviews with a wide range of successful entrepreneurs. The main focus of this blog is real people, with real stories and real advice. Have a look!
🔑 Cristian's best tip
Business owners love to tell their stories. The purpose of the Entrepreneurship-interviews.com is to find such stories
#44 – Chris Brogan
president of Chris Brogan Media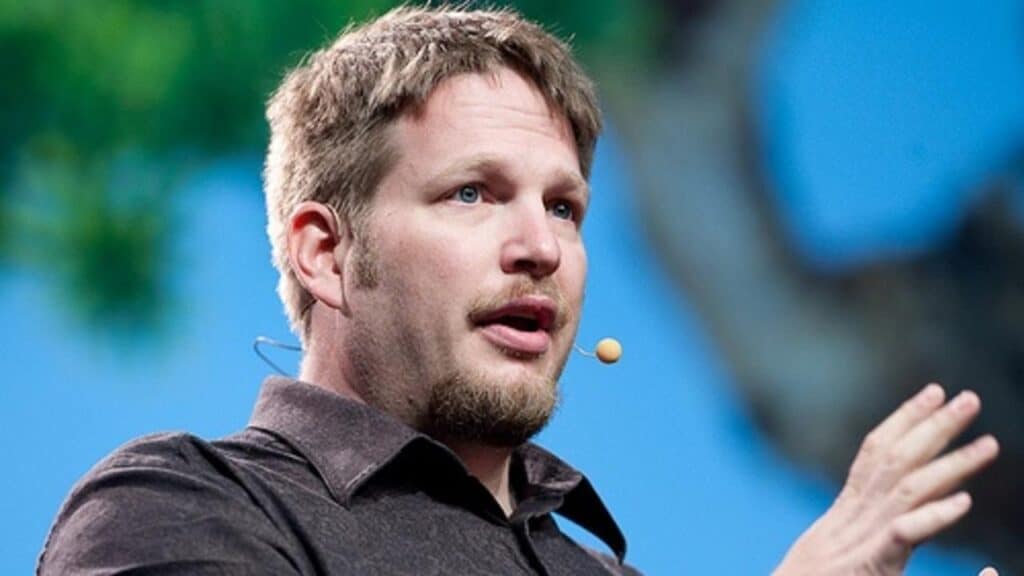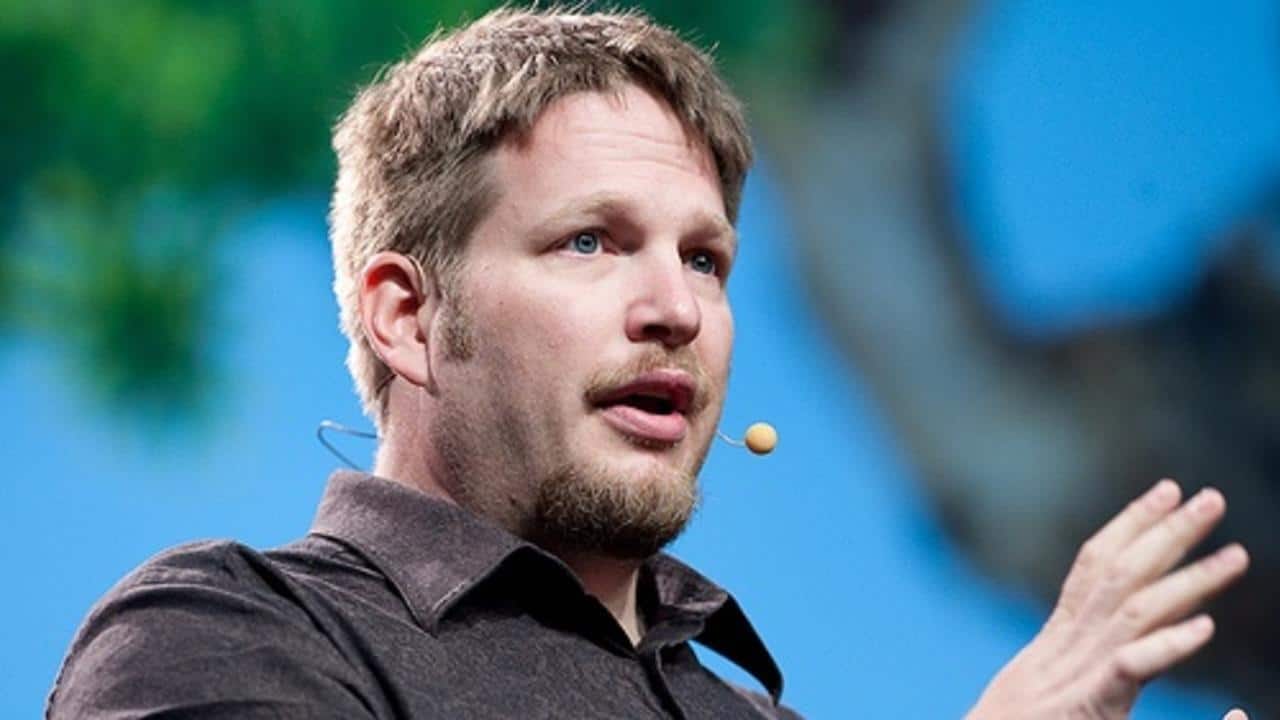 💡 Fun fact
Although Depression and anxiety are very real in Chris's life, he did not allow neither to prevent him from being the man he is today
Chris Brogan is the CEO of Owner Media Group. He is a journalist, marketing specialist, a social media marketing consultant/speaker and is a New York Times bestselling author.
Brogan's book, 'Trust Agents: Using the Web to Build Influence, Improve Reputation, and Earn Trust', one of his NYT bestsellers, is definitely worth a read if you haven't read it already.
On his blog, he talks about news, tech, business, and online marketing.
Fact: Tony Robbins had Chris on his Internet Money Masters series.
🔑 Chris's best tip
The goal isn't more money. The goal is living life on your terms
#45 – On Startups
Founder and CTO at HubSpot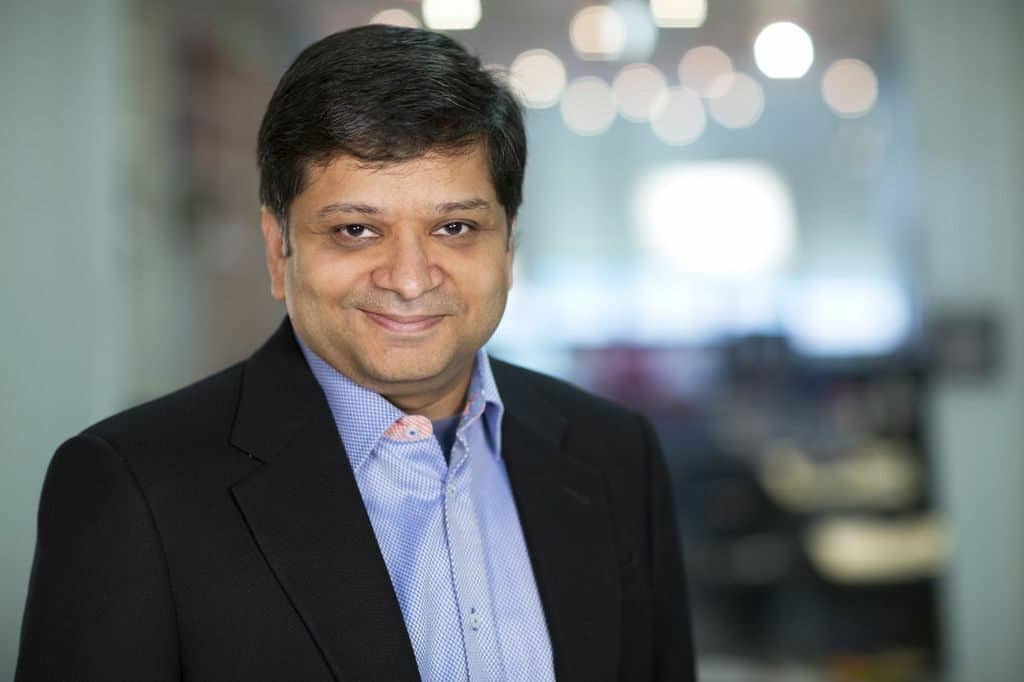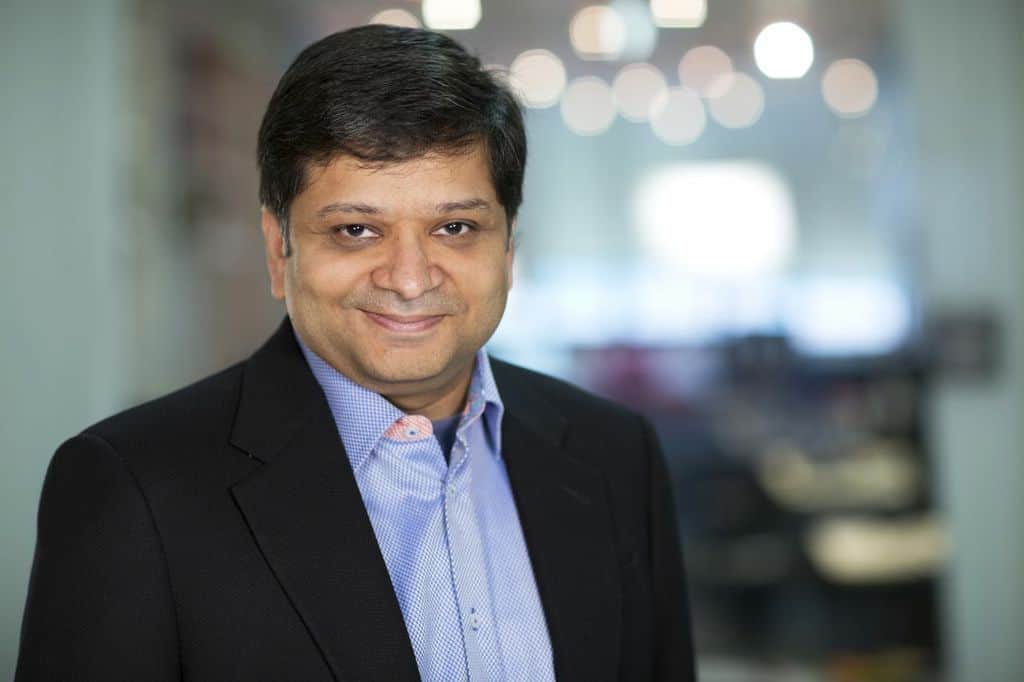 💡 Fun fact
Even after coming in the list of world's top entrepreneurs, Dharmesh Shah has clung himself to his passion for coding. Writing code every day is just like another habit for him
With more than 700,000 members in its online community, On Startups can be considered among the best blogs for entrepreneurs. Founded by Dharmesh Shah On Startup provides you with many articles about, you guessed it, start-ups.
Dharmesh is co-founder of HubSpot and founder of Pyramid Digital Solutions, which he launched when he was only 24 years old. He also is an angel investor with investments in more than 60 start-ups and a frequent speaker on the topic of inbound marketing.
His content's definitely worth a read!
🔑 Dharmesh's best tip
This is the life of an entrepreneur: It's a steady stream of hard work, occasionally punctuated by some really hard decisions
#46 – Both Sides of the Table
Partner at Upfront Ventures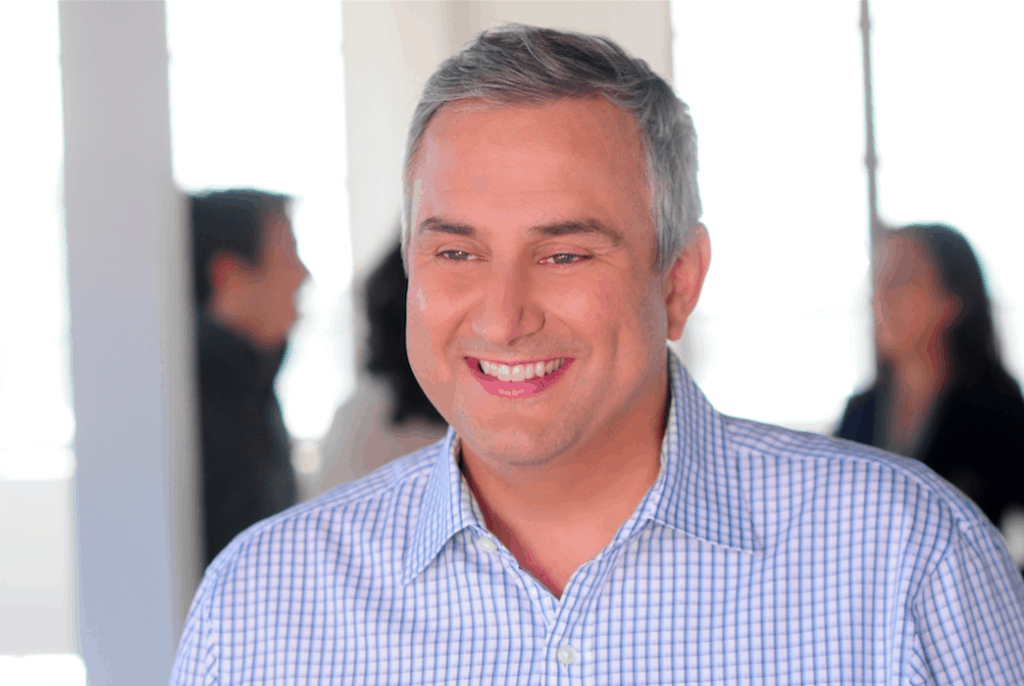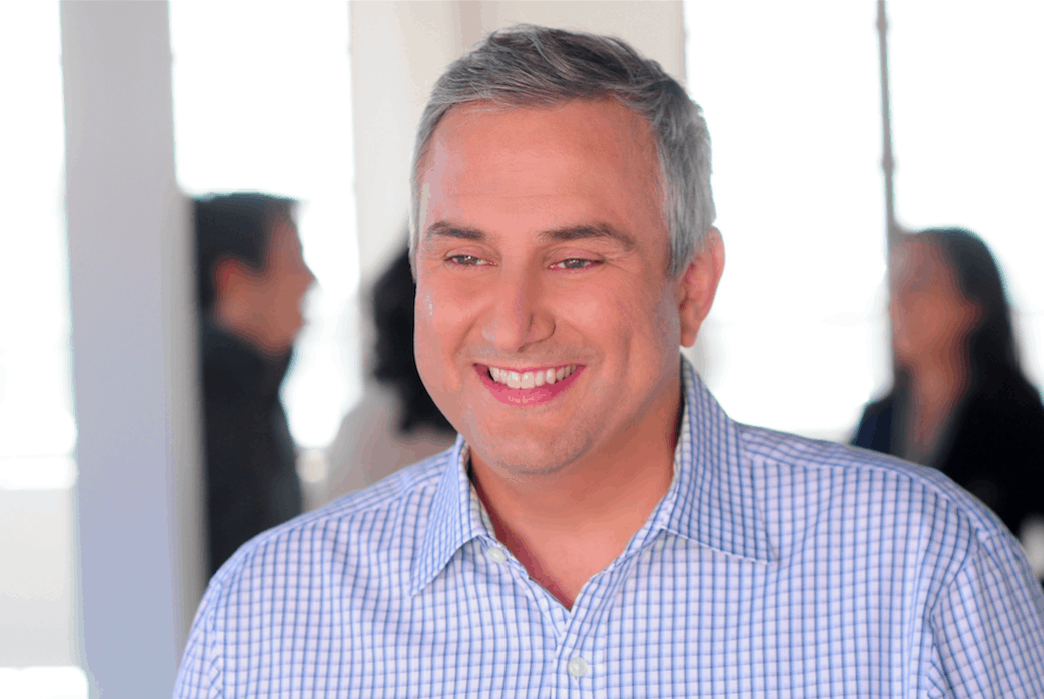 💡 Fun fact
One of his first businesses in high school included selling custom T-shirts. At the moment Mark runs the largest venture capital fund in Los Angeles
Mark Suster is an angel investor and entrepreneur, a prominent blogger in the start-up venture capital world and a mentor at Techstars. His blog 'Both Sides of the Table' offers advice on entrepreneurship, venture capital, marketing, sales, and start-up lessons.
He is pretty active on Twitter as well, with over 320k followers.
🔑 Mark's best tip
Take risks, be bold, make a difference or go home
#47 – Wait But Why
Writer/Illustrator of Wait But Why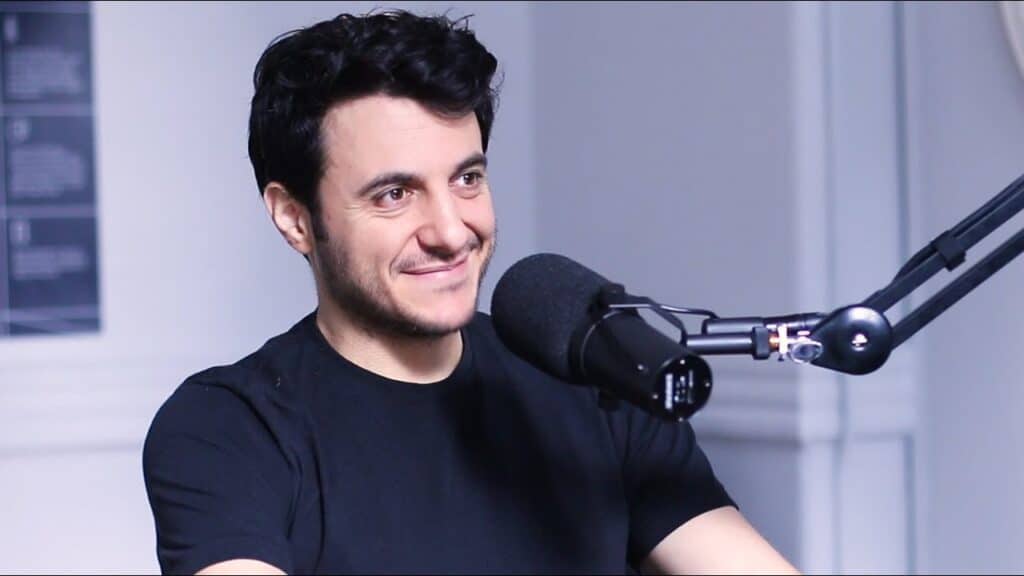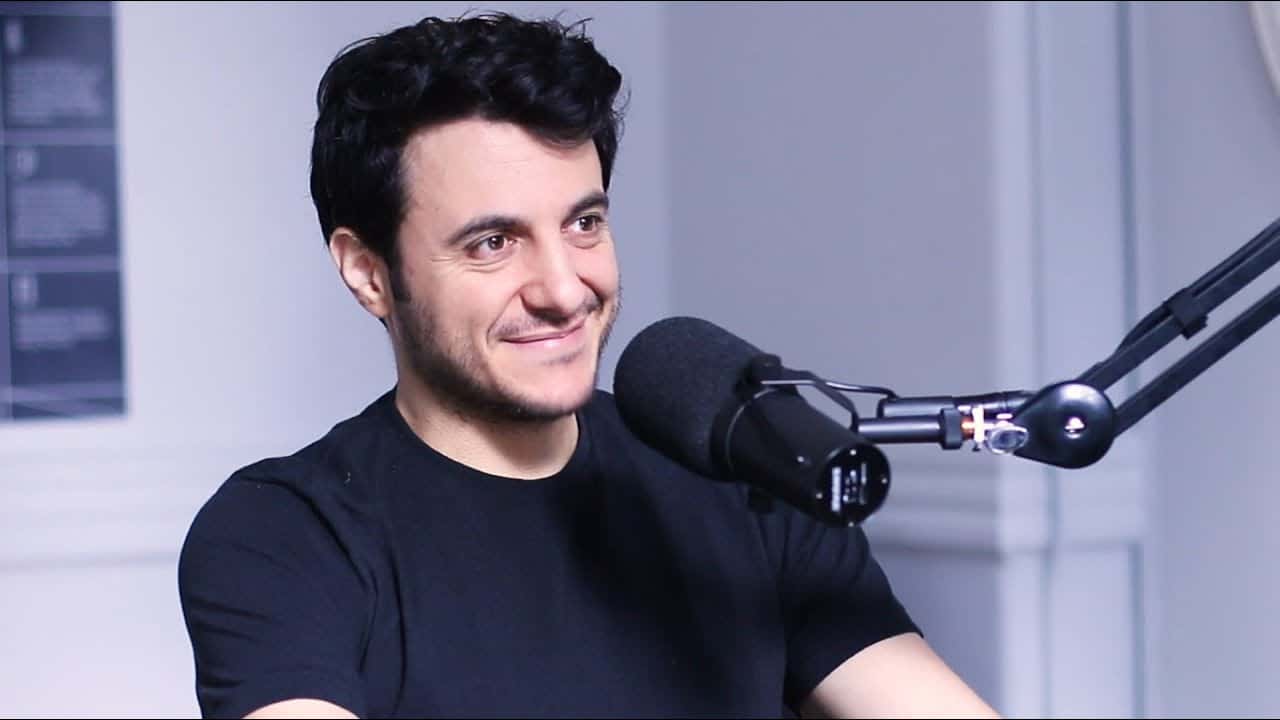 💡 Fun fact
Tim casually wrote a blog for six years on the side before starting Wait But Why
Featured on the Tim Ferriss Show, Tim Urban (yes, another Tim, I know it's confusing) is the author of the blog Wait But Why and has become one of the most popular writers on the world wide web.
Wait But Why is just an amazing blog with fantastic in-depth posts about a wide range of topics. Tim doesn't post often, but WHEN he posts, wow. According to Fast Company, Tim has "captured a level of reader engagement that even the new-media giants would be envious of."
Wait But Why receives more than 1.5 million unique visitors per month and has over 600,000 email subscribers.
Tim also has a TED talk about procrastination with over 36 million views, and his latest series of blogposts on Elon Musk and Artificial Intelligence were a massive success.
In short, this blog just NEEDS to be on your list.
🔑 Tim's best tip
Being authentic is hard because there are parts of your brain that don't want you to be authentic, they want you to try to fit in at all costs
#48 – Small Business Trends
CEO of Small Business Trends, Entrepreneur, Author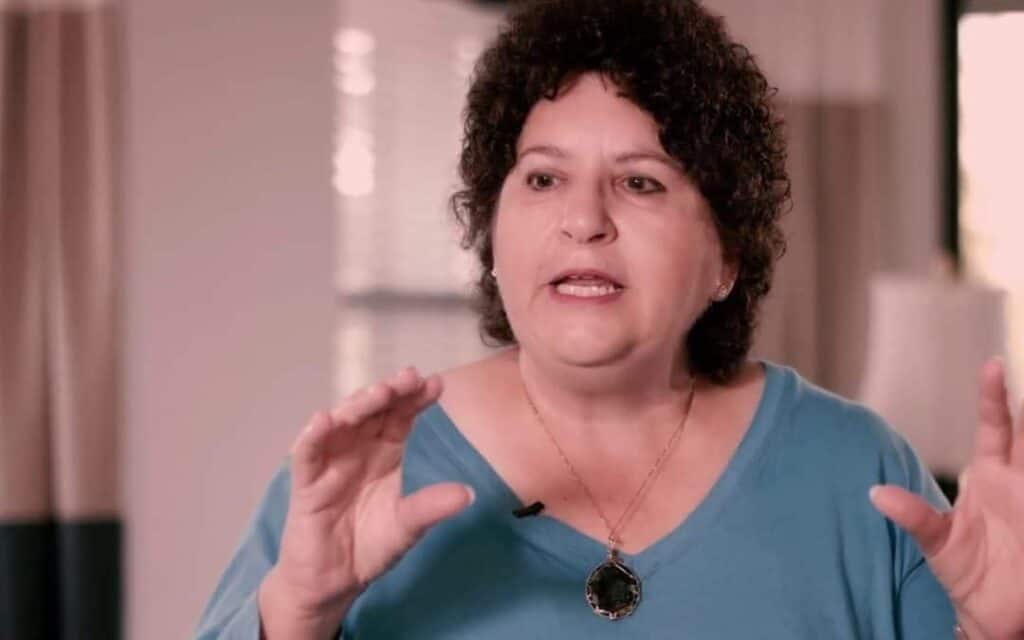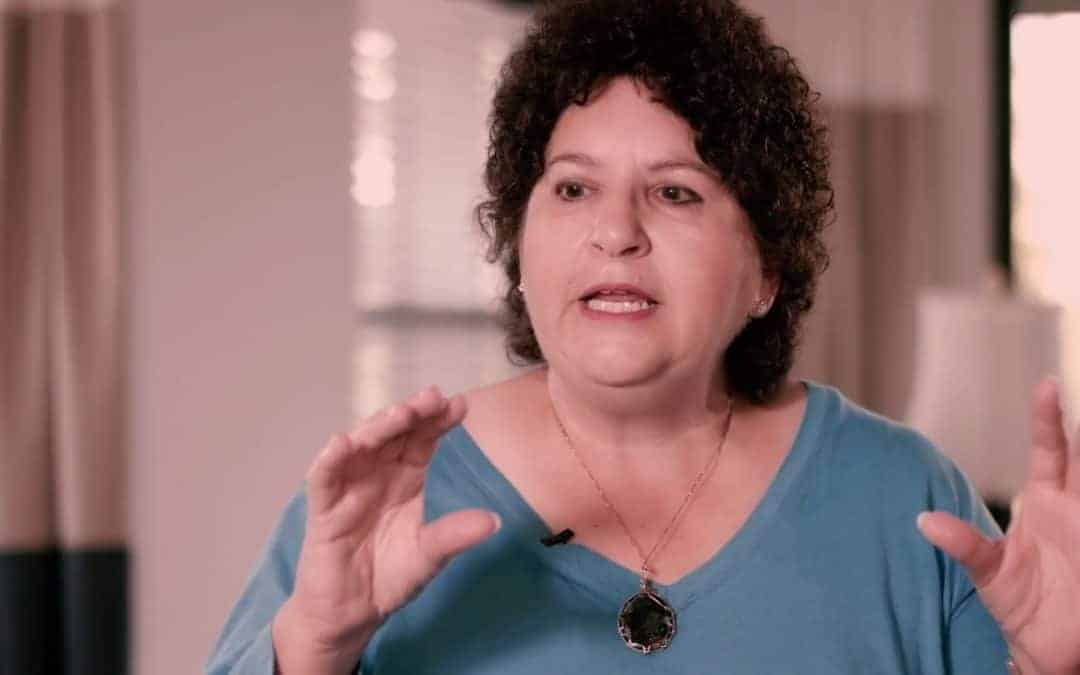 💡 Fun fact
Anita likes Himalayan cats because they are gentle and affectionate. She actually has two of them. They do, however, need to be brushed daily and they shed a lot
Founded in 2003 by Anita Campbell, Small Business Trends has grown to reach more than 6 million readers annually.
Their mission statement says it all: Small business success … delivered daily.
The website offers a wide range of information, specifically targeted to small businesses. They also share relevant news and external resources that might be of good use to you if you're a small business owner or are looking to become one.
Campbell is a lawyer by training with a wide range of interests, including information technology, human resources, banking, marketing, and e-commerce.
These interests are also reflected in the posts she writes for her website.
🔑 Anita's best tip
You can't expect to just write and have visitors come to you – that's too passive
#49 – All Business
One of the world's largest online resources for small businesses

💡 Fun fact
Although AllBusiness had broken up, it managed to be one of the few companies that survived the early Internet frenzy
Much like Small Business Trends, 'All Business' is another entrepreneur blog that has been running for quite a while and has grown into an incredibly large resource for entrepreneurs. It's been featured in places like Forbes, The New York Times, USA Today and The Wall Street Journal.
They focus on bringing content about key topics ranging from marketing and sales to human resources and technology and provide essential tools and resources to start, manage, and grow your business.
🔑 Best tip
For home-based businesses: Don't get discouraged
#50 – Duct Tape Marketing
author, speaker, and marketing consultant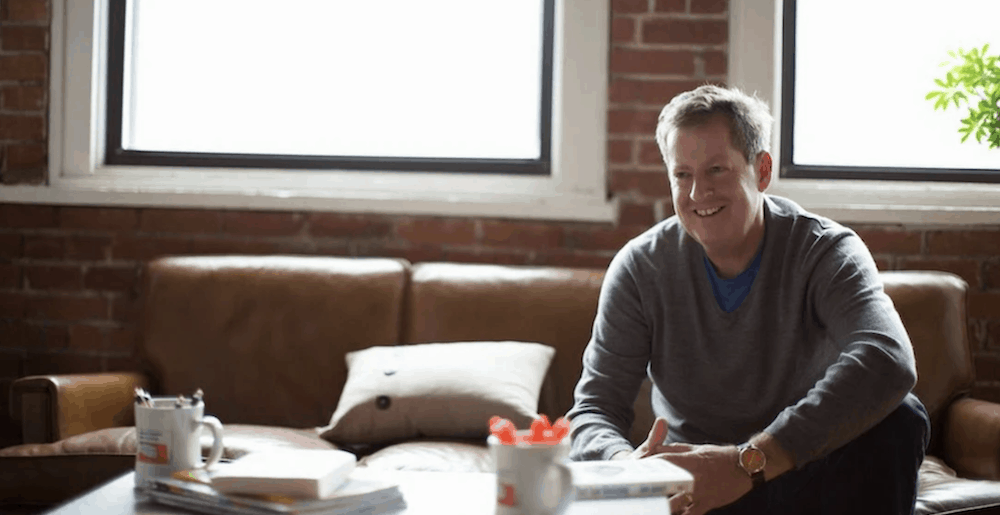 💡 Fun fact
John probably never had the smaller idea that by vowing to work with clients that he respects and admires will get him as far as having his blog chosen as a Forbes favorite for marketing and small business, and his podcast, a top ten marketing show on iTunes
If you're looking for a blog that covers marketing from top to bottom, you've come to the right place. Founded by John Jantsch, Duct Tape Marketing offers articles that cover every online marketing topic you can think of.
Just because he's last, doesn't mean he's not good. I would definitely consider his blog to be one of the best business blogs.
Jantsch himself is an author, speaker, and marketing consultant who specializes in assisting small businesses. He suggests building a consistent and constant presence through the use of social media, blogs, and relevant forums.
🔑 John's best tip
If you're not willing to dive in and change, evolve, and learn what new things are going on, eventually and maybe faster now than ever, you're going to get swallowed up
What you can gain by following the best business blogs
Learning from industry leaders
Reading blogs from entrepreneurs in your specific industry can provide valuable insights and strategies that can be directly applied to your own business, allowing you to learn from the best and avoid common pitfalls.
Develop your mindset
Reading the blogs of successful people in your field can help you develop the mindset and attitude needed to be successful as an entrepreneur, providing you with a holistic approach towards your business.
Networking opportunities
Reading the best business blogs can lead to connections, collaborations, or partnerships with other entrepreneurs and business leaders in your field, providing you with a support system and increasing your chances of success.
Which is your go-to entrepreneur blog?
So, that wraps up our list of business blogs from the top entrepreneurs.
Pick your favorite entrepreneur blogs from this list, keep an eye on their posts, read some of the already existing content and you will be well on your way to becoming an even more successful entrepreneur.
PS: I just launched a new training program for entrepreneurs, called The 7 Step Entrepreneur Blueprint.
Always remember: doing the right things consistently over a long enough period of time is what builds success. So get up and start taking action.
Who do you follow from the above list? Is there an entrepreneur blog you are a fan of that's not included? Let me know in the comments below!